Rhapsody of Realities: 🏆🏆🏆 RHAPSODY OF REALITIES 2021 on KingsChat Web
🏆🏆🏆 RHAPSODY OF REALITIES 2021 MID-YEAR AWARDS 🏆🏆🏆 https://awards.rhapsodyofrealities.org The DATE IS SET! Friday 13th by 4 pm August, through SUNDAY 15th August, 2021 in the Zones. IT'S A CELEBRATION OF NEW RECORDS! SAVE THE DATE! #RhapsodyAwards #Rhapsody #joy www.rhapsodyofrealities.org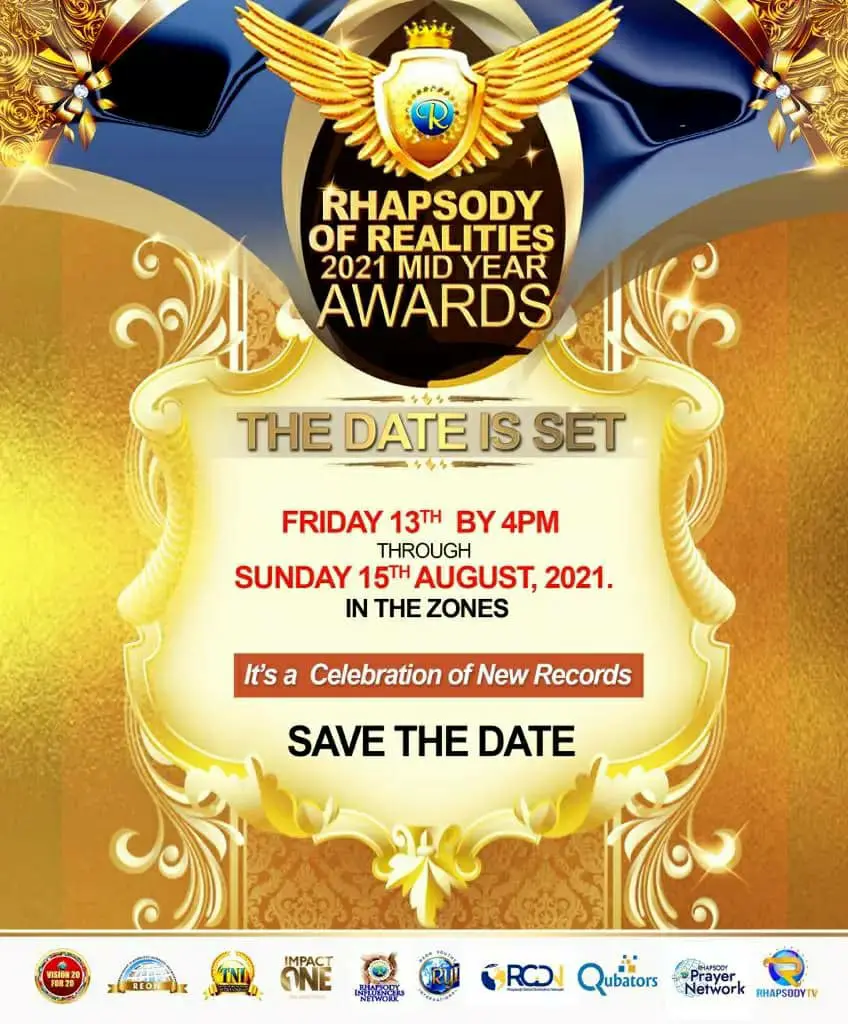 Katie Rhodes
commented:
Work and earn from home... Invest in BTC(Bitcoin) and earn yourself approximately $15,500 to $25,500 weekly from the comfort of your home, ask me "HOW" for more info...
Pictures highlights Celebration service Celebrating outstanding cell leaders #specialministration #cellministryday #Christembassy #MiracleArena #NWZ2
We love you sir! Happy birthday! #valiantmarshal #cmdph29 #manofinsightandgrace
🧑‍✈️👩‍✈️FFTM STAGE 2 ENTRY017✈️ GEM OPARA MUSICAL RENDITION . . . . . #fftm#firstflighttalent #loveworldcreativeartsministry#firstflighttalent#lmamcanada#canadaregion
#Iamprayingwithpastorchris #prayathon2021 #iamapriestinofficce #ukz1R1 #myyearofprepration #mymonthofjoy #Yourloveworldspecial #Season3 #phase6 #day4withPastochris
Thank you Pastor Sir for teaching me a life of victory!!! I appreciate and cherish you Pastor Sir. Happy birthday Sir🤩🤩🤩🤩🤩 #valiantmarshal #cmdph29 #manofinsightandgrace
We are live https://youtu.be/hhigiKI7RY8
How can you love God that you don't see when you don't love someone that you can see?. Fine tune your purpose and you will become perfect in all things. If you are not faithful in what is given to you how would you be faithful to the things of God.?
Thank you for believing in the vision that God gave our Man of God. Thank you for your exemplary leadership!!! Thank you for what you do for REON. I love you Sir🥰 #valiantmarshal #cmdph29 #manofinsightandgrace
Happy birthday to our highly esteemed CMD! We celebrate you sir #valiantmarshal #cmdph29 #manofinsightandgrace #blwukzonea
Happy Happy Happy Happy Happy Birthday 🎶 #valiantmarshal #cmdph29 #manofinsightandgrace #blwukzonea