CE Kano: Glorrrrrrrryyyyyyyyyyyy❤❤❤❤❤❤❤ Our Timelines Are on KingsChat Web
Glorrrrrrrryyyyyyyyyyyy❤❤❤❤❤❤❤ Our Timelines Are Rocking With The Beauty of God's Perfect Gift To Us Today ,We Say A Massive Thank You To Our Father and Lifecoach Rev Dr Chris Oyakhilome Phd DD DSc for Blessing Us With A Priceless and Treasured Gift To Our Zone,Our Region And Beyond ...... Our Highly Esteemed Pastor Josephine Osaghae 👏👏👏👏👏👏👏 HAPPY HAPPY BIRTHDAY PASTOR MA WE LOVE YOU SO DEARLY MA!!! #PJOA15 #EsteemedPJO15042021 #NNWZ2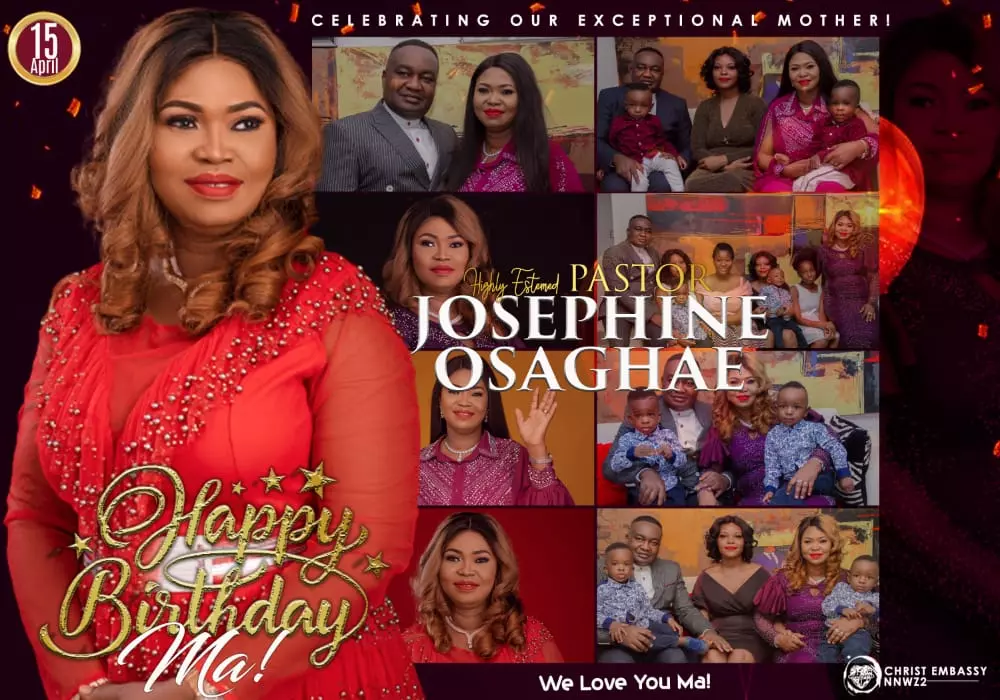 #MYDAILYPROCLAMATION - APRIL 15TH I have the Holy Spirit without measure. I'm replete with God, full of Him, with all His power that gives me the dynamic ability to cause changes in my world. As I stir up that power in me, I'm infused with divine strength, and the glory of God is revealed through me, causing me to reign in righteousness, with dominion over circumstances. In fellowship, I receive God's Word that puts me over in life, and my faith is built strong, causing me to ride upon the high places of the earth, walking in abundance, wisdom of the Spirit, and keeping me perpetually above all evil and terror, in Jesus' Name. Amen. #CELZ4
Happy Birthday pastor ma You are amazing. A goal getter, pacesetter, energetic and inspiring.you are the provision for the vision and a true daughter of consolation.
Celebrating greatness Celebrating Grace Celebrating love Celebrating Divinity at work in humanity. I love you ma.
Its getting hotter!🤸‍🤸‍🤸‍ P3001 Launch, we move!💃💃👯👯 #P3001 #onemillionoutreaches #shiningwithlanguages2021 #eneczone
Excerpts from Your Loveworld Specials #cegiwaamu #cebeninzone1 @zogite @pmoses
A pastor with so much grace A pastor with so much swag A pastor with so much beauty A pastor with so much degree of excellence. I love you big ma
Happy birthday dear deacon Ben. Straight forward and dependable, always looking out for ways to support the brethren. God bless you for all you do and for your commitment to our CELVZ Ftm director , ZD and our man of God.