Lilian chiude: PROCLAIMING JESUS ON EVERY STREET on KingsChat Web
PROCLAIMING JESUS ON EVERY STREET That's what's up 😊 2 Days to go #proclamingJesus #pjoes #ceabujazone #graceliveshere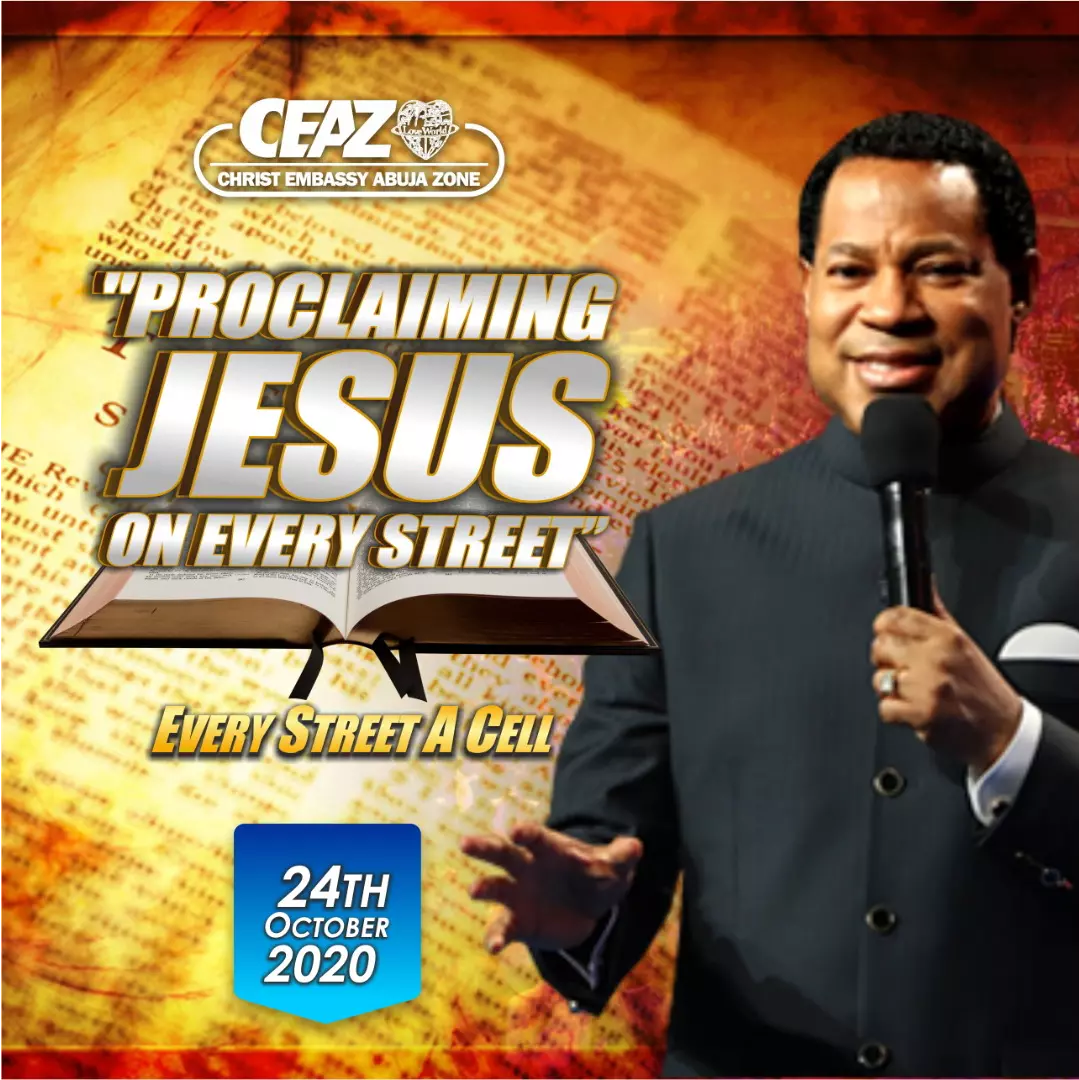 #LWLN #CEMWZ #CEUgbowogroup #recreatingmyworld #mymothofproclamation #myyearofPerfection
Happy Birthday Esteemed Pst Emeka Eze, possessor of heaven & earth. Thank you for advancing the Kingdom forcefully. The land is indeed subdued before you, and all you've been commissioned to do will be excellent and complete in this Perfect Year of alignment and fruition. I 💖U!
Online Global Outreach Jamaica is Ready #reon2020 #onlineglobaloutreach #worldevangelism #pastorchris
#LWLN #CEMWZ #CEUgbowogroup #recreatingmyworld #mymothofproclamation #myyearofPerfection
PROCLAIMING JESUS ON EVERY STREET That's what's up 😊 2 Days to go #proclamingJesus #pjoes #ceabujazone #graceliveshere
Birthday Loading 💃💃🍷🎂 #CelebratingPaterNoster #PttOurAdvantage #PttOurRabbi #PttTheLight #YesSir!
#LWLN #CEMWZ #CEUgbowogroup #recreatingmyworld #mymothofproclamation #myyearofPerfection
#LWLN #CEMWZ #CEUgbowogroup #recreatingmyworld #mymothofproclamation #myyearofPerfection
PROCLAIMING JESUS ON EVERY STREET That's what's up 😊 2 Days to go #proclamingJesus #pjoes #ceabujazone #graceliveshere
#LWLN #CEMWZ #CEUgbowogroup #recreatingmyworld #mymothofproclamation #myyearofPerfection