Testimony Jaga: Happy new month of Praise! on KingsChat Web
Happy new month of Praise! Something beautiful happened after service today @CELVZ Lagos zone, Some set of guys came to church today asking for me and my brother @israelstrong they were led by the Anifowoshe Ikeja Youth President, popularly known as Alhaji Ilala. When I saw them, I was shocked because these guys don't go to church, and with the kind of guys that came with them I thought their was trouble. I have been trying to win them to Christ and invite them to church for a while now and it's been a bit challenging . They didn't call either Pastor Isreal or myself that they would be in church. Seeing them today and hearing them talk, the words from there mouth was amazing. Anifowoshe community happened to be one of the communities we reached out to during the lockdown, we shared palliatives for them from Pastor Chris Oyakhilome's Foundation. And we prayed for them. Their testimony today is that since they have been following different people in authorities none of them remembered them during the lockdown. Only Christ Embassy Church did. Since the time we came and prayed for them, their lives and that of their community has not been the same again. Even Alhaji Ilala confessed today that he has given his Life to Christ, unknowingly as he was talking to me today he was even speaking in tongues. They said they were in church not for food nor money all they only want is for us to bring praise and worship to their community and they were not ready to leave church today without Rhapsody of Realities to show to their people they truly came to church today. They wanted it ASAP, and we told them we have IPPC this month, they insisted it has to be this month of November, they can't wait till December. What an eagerness to hear the word of God! And today, Pastor has declared this month 'The Month of Praise' so timely! I Thank God for my Pastor, my Daddy and Life coach, Pastor Chris Oyakhilome for giving me an opportunity to go back to the street to win souls for Christ, this is what I love doing and I will forever do it till Jesus comes. And Special Thanks to my Mother and Director Evang. Kathy aka. Mummy of All Stars, Mama Jaga2.7Trillion. For always being there for me all the time. #Jesusishere #Jagaishere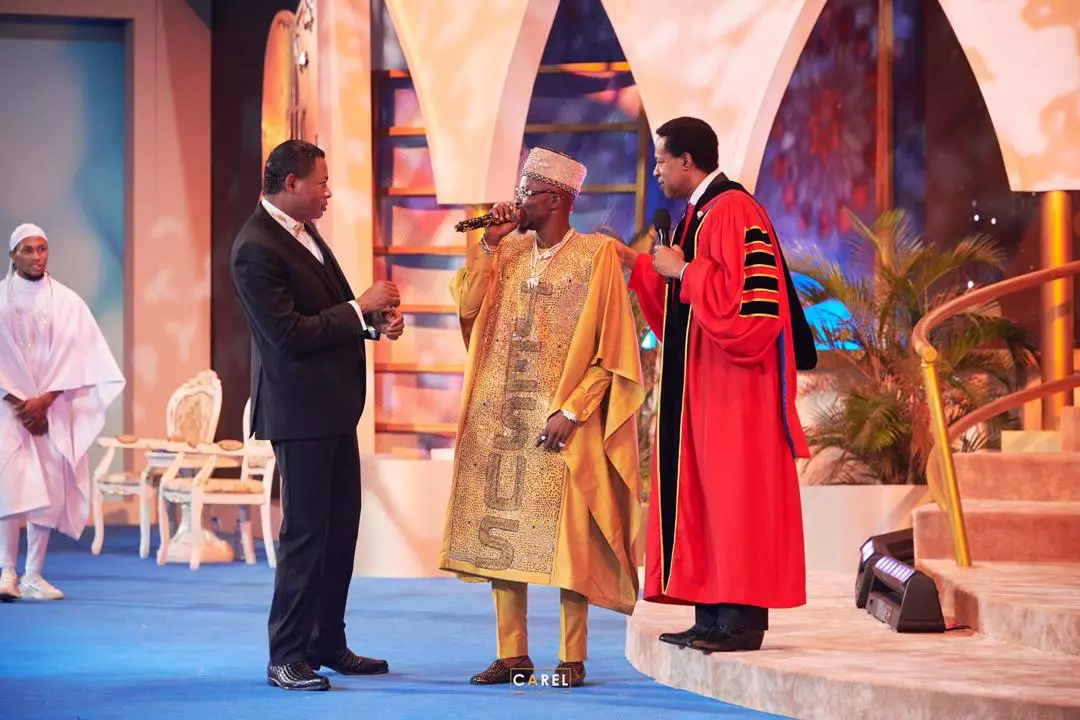 Born to praise, adore and love Him💎💕. #thechristianempire #Jesus #monthofpraise #christianquotes
Congratulations on our New Month of Praise!!!! Hallelujah!!!!
Welcome to the Month Of Praise! #CECOLUMBIAMD #CEUSAREGION2
Check out my inspiring post on Yookos!
Campground choir With our esteemed RON chairman #celz1rocks
📷 #Photospeaks SUPER SUNDAY WITH THE ESTEEMED PASTOR JOSHUA ORJI IN CHRIST EMBASSY CC1. #SuperSunday #CEPHZONE3
HAPPY NEW MONTH FAM! As soldiers, PRAISE is one of our most devastating weapons of war. It suddenly shatters the fortresses of satan. More powerful than a bulldozer. We will make faith proclamations of God's glory, his beauty. This is the month of praise. #newmonth #november #praise #rhapsodyinfluencer
NOVEMBER OUR MONTH OF PRAISE Hebrews 13:15 "By him therefore let us offer the sacrifice OF PRAISE to God continually, that is, the FRUIT OF OUR LIPS GIVING THANKS TO HIS NAME" Praise is one of the most amazing weapons of war. Throughout this month, we will make proclamation unto His Name. We will declare His excellence. Enjoy every day of the month.
Sunday Service (Part 5) Let the children come to me. *The children are blessed & sent forth as they return to school tomorrow. * THE INTEGRITY OF THE WORD (cntd) The Word of God has integrity. Find out what the Word says about you. He that called you is faithful. #ukzone2