CE MID-WEST ZONE: 🌸HAPPY MOTHER'S DAY! 🌸 CELEBRATING on KingsChat Web
🌸HAPPY MOTHER'S DAY! 🌸 CELEBRATING OUR SUPER MUM!! Happy Mother's Day to Our Highly esteemed Zonal Pastor! Dearest Pastor, You are a gift and blessing to us. Thank you for loving the Lord so passionately and nurturing us with God's word continually. We love and cherish you dearly Ma! #Cemidwestzone #MothersDay #Happymothersday #healingstreams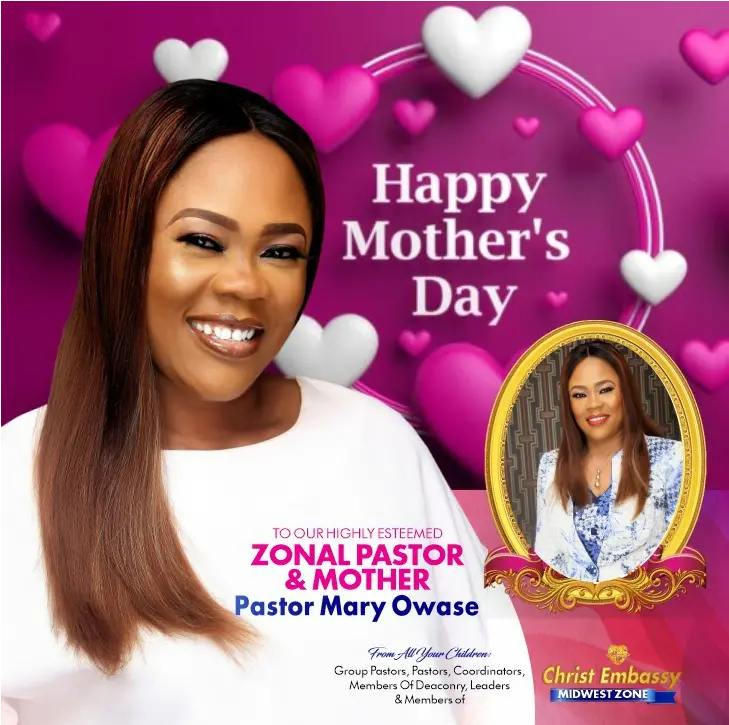 I celebrate you today. I celebrate your faith, commitment and love for the gospel. To your increase there shall be no end. Enjoy your season of change. Happy birthday Sis. Feyi of the Most High God 💐🎂🍾🥂. I love you 😘
Psalm 95:1-2 O come, let us sing unto the Lord : let us make a joyful noise to the rock of our salvation. Let us come before his presence with thanksgiving, and make a joyful noise unto him with psalms.
Gurú fu fichero cuy VfB je fjfruudi☺
Glorious birthday Esteemed Bro Philip; thank you for all ur passionatework in God's kingdom, there's increasing grace and wisdom as you mark a wonderful & joyous year of God's love in your life #HavenZB2 #InestimableHaven
https://anchor.fm/morningdosewithtee/episodes/OUR-WEAPONS-OF-WORDS-esh01v
Happy Mothers Day! 🙌 🕺 💃 Excerpts from Sunday Service with the Highly Esteemed Zonal Pastor. Mothers and Wives if you will only talk in tongues you'll make consistent progress. Age has nothing to do with your progress. Jude 1:20. #cebeninzone1 #happymothersday
Happy mother's day, to my lovely wife.
Happy Mother's Day mummy ❤️❤️❤️❤️❤️❤️❤️❤️❤️❤️❤️ I love you to eternity @pastorjoy25