KingsChat: #KingsChatrecommends UNICREDIT COOPERATIVE SOCIETY on KingsChat Web
#KingsChatrecommends UNICREDIT COOPERATIVE SOCIETY ( For quick Agric Loans). UniCredit Cooperative Society is a leading registered credit union in Nigeria with key focus on Agric loans & investment, Women Empowerment, Education and Traders Loans. Need quick access to any of these "Intervention loans? Call us today on +2348146013468 or visit www.unicreditcoop.com.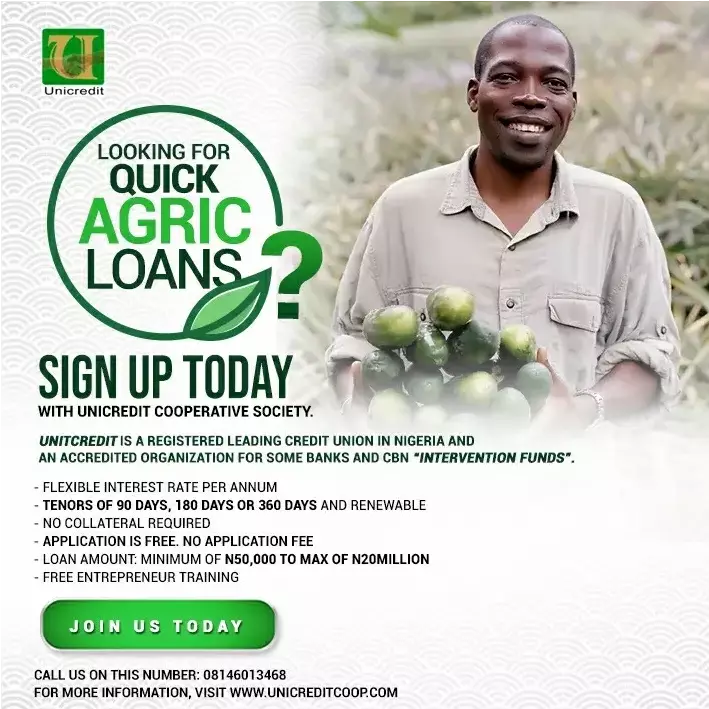 Edna mareree
commented:
This is your chance to break out of the pack, move up to the big time, and take care of your future needs. Probably the hardest thing to do, http://coin-growth.co/?ref=Edna
✨😇✨Live Tonight At 8pm GMT+2: Day 4 Of Your Loveworld Special with Pastor Chris Tune in for yet another special live broadcast of Your Loveworld Phase 3 Season 3 with the man of God, Pastor Chris and delight in God's special Word for you tonight. - www.loveworldsat.org/live-tv - #yourloveworld #loveworldsat #Loveworldnetworks
Happy birthday Esteemed pastor Dumebi, thank you for the many years of inspiration.
https://cewez4.org/donations/impacteugabriellengasse/ Thank you 😊❤
THIS BOOK REALLY HELPED ME TO GROW AND KNOW THE TRUTH ABOUT MY SALVATION 💥💥 #nowthatyouarebornagain #CeAccraGhanaZone #YLW #MonthofTruth
CELEBRATING OUR 2021 FIRST QUARTER CHAMPIONS Thank Highly Esteemed Pastor Chika Alex and the committed Partners of Christ Embassy Umuahia for your continuous partnership towards the RISE Project and also the sponsorship of Global Ministry Programs on Multiple Radio Stations and Networks in the first quarter of the year, 2021. We Love and Appreciate You Sir!
IT'S DAY 5 OF OUR 21 DAYS EXPOSÉ ON TRUTH🙇✍️🗣️ Isn't it wonderful that today's article is an excerpt from YOUR LOVEWORLD SPECIALS, SEASON 2 PHASE 2 (DAY 1)? Click here for access 👉https://pastorchrisdigitallibrary.org/exposeontruth ✅Login with your PCDL email address ✅Select Expose on Truth ✅Select today's article ✅Download the Exposé Study Guide #exposeontruth  #pcdltv #cellministry