Namy Awah: It's explosive 🧨 in its on KingsChat Web
It's explosive 🧨 in its working - Pastor Chris #dynamo #unlimitedpower #thanksgiving #YLW #prayingwithpastorchris #PCLprayathon2019 #Scotland🏴󠁧󠁢󠁳󠁣󠁴󠁿 #Glasgow #prayingnow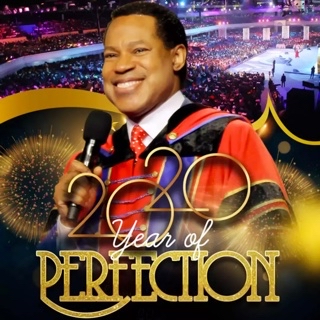 The earnest (heartfelt, continued) prayer of a righteous man makes tremendous power available [EXPLOSIVE in its working].💣💣💣💥💥💥 LIBRASHAKABAYA.... #prayingnow #prayingwithpastorchrislive #PCLprayathon2019 #nigeria #abujazone
#PrayingWithPastorChris #PCLPrayathon2019 #Ghana #CeAccraGhanaZone #PrayingNow
The effectual fervent prayer is Explosive in its working ... #prayingnow #prayingwithpastorchris #uk 🇬🇧 #ceukzone3 #celuton!
The rich of His power, there is no limit. Glorrrrry to God.
#PRAYINGNOW #CAMEROON #DOUALA #PRAYINGWITHPASTORCHRIS #PCLPRAYATHON2019 #YLW #YOURLOVEWORLD #EWCAZ4 #CENDOBO #CEWASHINGTON #CEBEKOKO #CEMINKWELE #BOJONGO #CEBOMONO #CESOUZA #CEBEPELE #SPLENDOUR4
Happening Now! Pastor Chris Pray-A-Thon Live #ceduluth #cesubgroupc
#prayingnow #prayingwithpastorchrislive #PCLprayathon2019 #nigeria #abujazone
WE HAVE MOVED!!! GLORRRYYY💃💃💃💃💃💃💃 There has been a 'GLOW" happening inside of us the past one month! Prison doors have been opened! Every shut gate has been opened!! Halleluyah! Get to CETUNES now!
https://www.kingsch.at/p/cUFpS3N
UNSEARCHABLE, LIMITLESS RICHES WOW! WE ARE CHILDREN OF LIGHT AND WE ARE LIGHTS GLORY! THERE IS NO SHADOW OF TURNING #PCLPRAYERATHON2019