CE Lagos Zone 5: Happening now.... LOVEWORLD EXTRA LIVE! on KingsChat Web
Happening now.... LOVEWORLD EXTRA LIVE! Tune in to participate in the ongoing LOVEWORLD EXTRA showing now on All LoveWorld Networks. Important! Click 👉 enterthehealingschool.org/imagazine/CELZ5 to Spread Faith with The Healing School October Magazine and get others to do so too. Click 👉 https://bit.ly/Z5RORapp to download and share the ROR 3.0 app with all contacts. God bless you! #YourLoveWorld #MonthofProclamation #2020YearofPerfection #CELZ5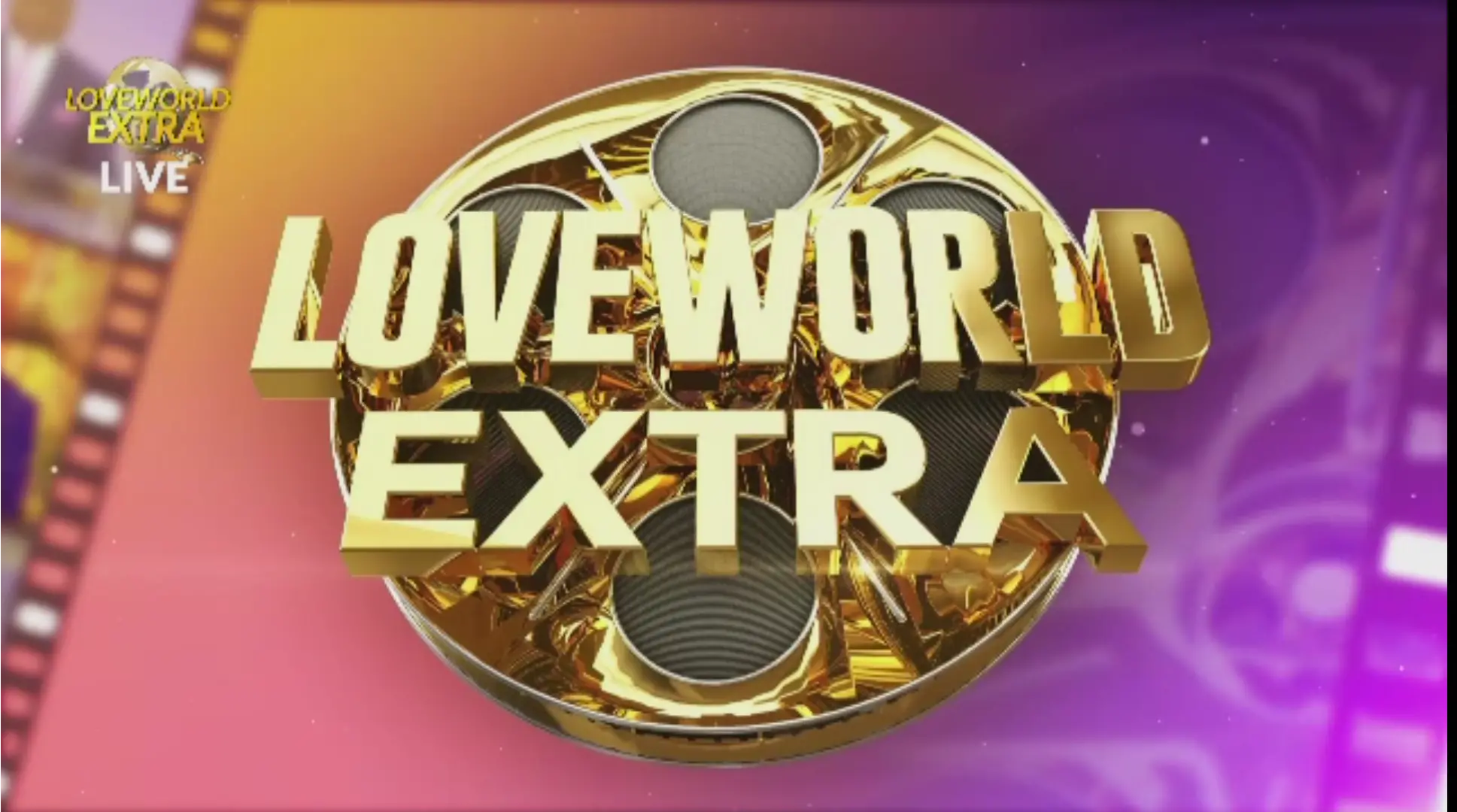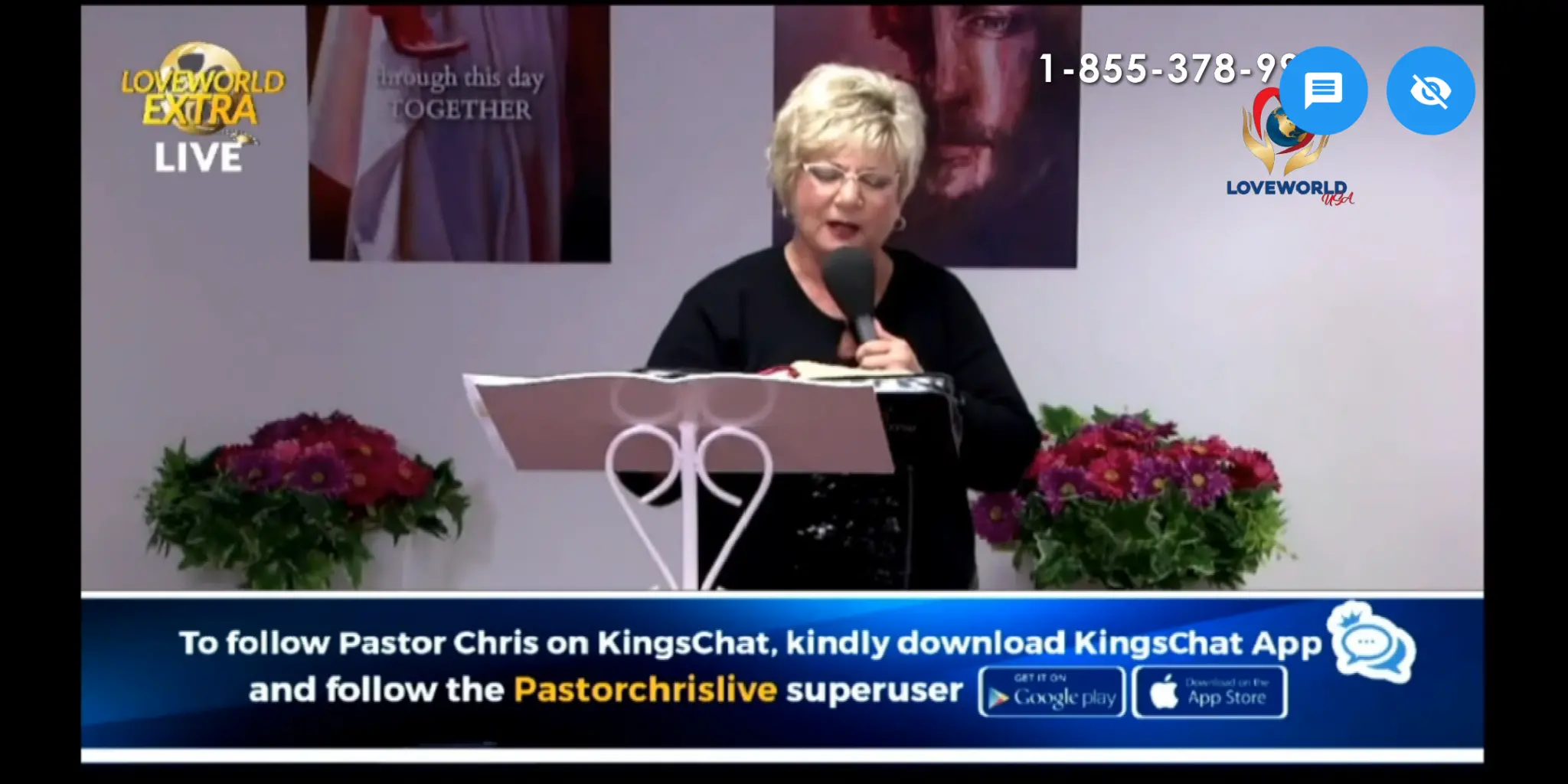 Glorrry!!!!!! Children Rhapathon today
HAPPENING NOW!! GODS MIGHTY MEN SESSION ll DAY 2 This is the meeting you should not miss. #CELVZ #Perfectmen #GMM2
GLORY! CE MGBUOGBA 2 CHILDREN RHAPATHON! GLOWRRRRRRRYYYYYYY!!!!!!!
Celebrating the most amazing Est.PSeyi, 10q Ma for the liquid love that flows permanently from you to your world, 10q too for perpetually raising many more sons&daughters in the kingdom, I am a grateful beneficiary of your love,care & trainings, Happy birthday Ma👑🤩🤗
De-focus on you. Focus on God and the expansion of His kingdom! And everything will focus on you. Matthew 6:33
Gloorrr!!! Children Rhapathon today
What a beautiful time of Praise and Worship by the CE Love Church, Barking Choir. Thank you for always blessing us with your beautiful ministration. #CELoveChurchBarking❤ #SundayService #MonthOfWisdom #YearOfPerfection
Awesome Sunday service with Pastor Wealth. In the day of His power, the people shall be willing...
HEALING STREAMS ONLINE TV - TODAY'S SPECIAL 💞 Connect @ 👉 www.healingstreams.tv Watch insightful teachings 📖on Healing Streams today. Highlights include; 📌Awesome Testimonies 📌Meditation 📌Special Healing Message and so much more! Watch exclusively on www.healingstreams.tv or on the HS mobile 2point0. TIME: 4PM (GMT+1). Spread the news! Like and comment. #healingstreams #healingstreamstv #healingtothenations
Happening now.... LOVEWORLD EXTRA LIVE! Tune in to participate in the ongoing LOVEWORLD EXTRA showing now on All LoveWorld Networks. Important! Click 👉 enterthehealingschool.org/imagazine/CELZ5 to Spread Faith with The Healing School October Magazine and get others to do so too. Click 👉 https://bit.ly/Z5RORapp to download and share the ROR 3.0 app with all contacts. God bless you! #YourLoveWorld #MonthofProclamation #2020YearofPerfection #CELekki #CELZ5