The Healing School : HEALING TO THE NATIONS MAGAZINE on KingsChat Web
HEALING TO THE NATIONS MAGAZINE - MAY 2021 EDITION 💯 www.enterthehealingschool.org/imagazine Your favourite and inspiring Healing to the Nations Magazine for May is now out and available for download on the Healing School website and mobile app. Get inspired by outstanding testimonies from beneficiaries of various programs and products of the Healing School. Visit, www.enterthehealingschool.org/imagazine to download your e-copy. SPREAD THE NEWS EVERYWHERE!!! #healingtothenationsmagazine #hspc #healingstreams #healingstreamstv #iSpreadFaith #SpreadFaithCampaign #healingtothenations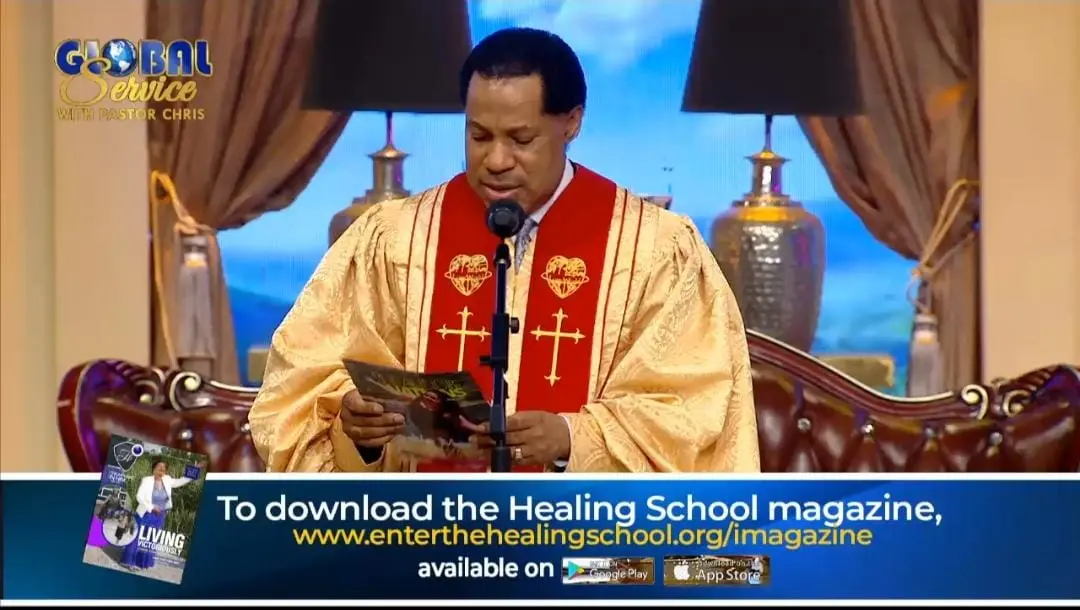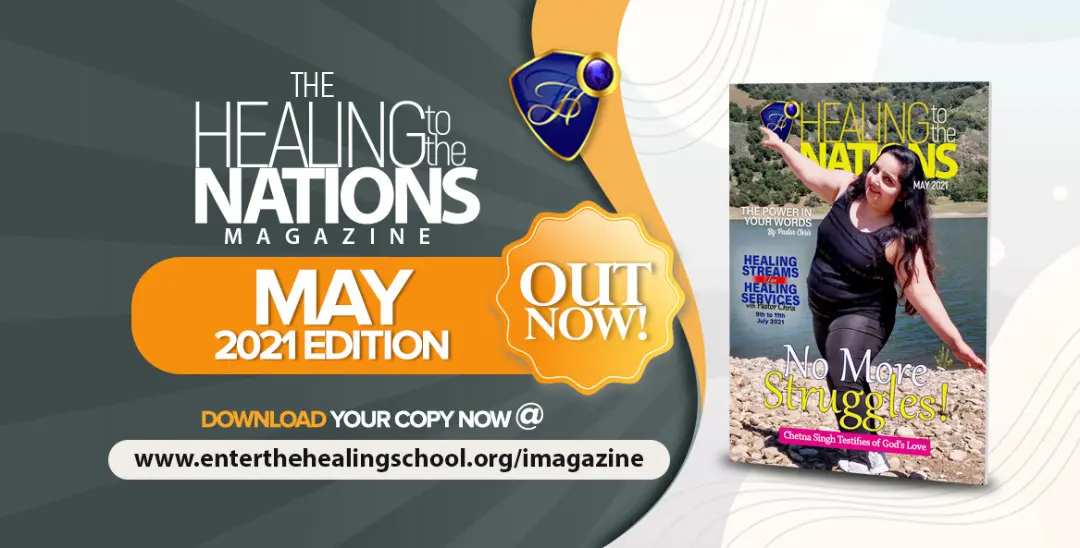 akando
commented:
If you have bank account or Bitcoins wallet, I can teach you how to earn $5000+ with minimum start up amount of $500 just 7DAYS without sending money to me 100%percent legit profit secure, fast widraw with out no delay Ask me how....hity me up on WhatsApp+1 (678) 834-9786 and let's start winning... remember you're not paying any money to me, I only own 10% of your profits recoverd...
WELCOME TO MAY THE MONTH OF ILLUMINATION😇💡 Psalm 19:11-14 ...Moreover, by them is Your servant warned (reminded, illuminated, and instructed); and in keeping them there is great reward. Get ready for an extraordinary month of ILLUMINATION for a quick work will the Lord do in your life as you study God's Word.
Happy Birthday Ma...You truly an exemplary woman of God, and we thank God for your life and your devoted commitment to our Dear MOG Pastor Chris and to his most cherished project the Rhapsody of Realities which has taken over the nations like a storm..We love you Pastor Ma!!!
Welcome to May our Month of illumination..Thank you Jesus #Ceperival #UKR2Z3 #Ceperivalchildrenchurch
How is it my fault that the Highly Esteemed Director of Rhapsody of Realities, Pastor Yemisi Kudehinbu Ma is my Vavavuuuuuuuu Director. I love you do dearly for life Ma. #RecordbreakingPYK #PYKthechampionmaker #Championmaker #GracedandfavouredPYK #Ladyofgrace #mcwrordepartment
CELEBRATING BOUNDLESS GRACE - ESTEEMED PASTOR YEMISI KUDEHINBU! Happy Birthday to the esteemed Pastor Yemisi Kudehinbu, Director, Rhapsody of Realities, Loveworld Publishing, and Zonal Director of Christ Embassy Lagos Virtual Zone. We celebrate your inspiring life of great faith, laudable victories and global exploits for the Gospel. Thank you for being a blessing and an inspiration to countless ministers of the Gospel at the International School of Ministry. It's a new year of limitless possibilities and boundless grace for new levels of impact for the Gospel. We love you dearly and celebrate you today and always. #ISM #HappyBirthday #Ladyofgrace
Happy Birthday to our ever Consistent Recordbreaking Esteemed Director Ma. We love love love you do dearly for life Ma. #RecordbreakingPYK #PYKthechampionmaker #Championmaker #GracedandfavouredPYK #Ladyofgrace #mcwrordepartment
✨🎉Celebrating All Our Esteemed April Birthday Celebrants 💢🥁 We love and appreciate you dearly. God bless you more and more. #CeAccraGhanaZone
Happy birthday Esteemed Dcn Sir. Thank you for all you do for the Lord and for kingdom expansion. Thank you for all you do to move our great Zone forward through your commitment to the work of the Ministry. This new level is much more glorious. #CELagosZone2 #CELagosZone2Staff