Christ Embassy Canada: 💥Celebrating a Supernatural Luminary, a on KingsChat Web
💥Celebrating a Supernatural Luminary, a dispensation of Divine Wisdom and Knowledge. A Hallmark of unconditional Love and Grace. A Disposition of Unwavering Loyalty and Commitment to the Gospel. A true and Dependable Son of our dear Man of God. Thank You Sir for Revealing Christ to many of us across the Globe. We are Eternally Grateful to God for You Sir. We love you dearly Sir.💥 Counting Up! 3 Days to Go! #RevKen918 #Uplifting #Canada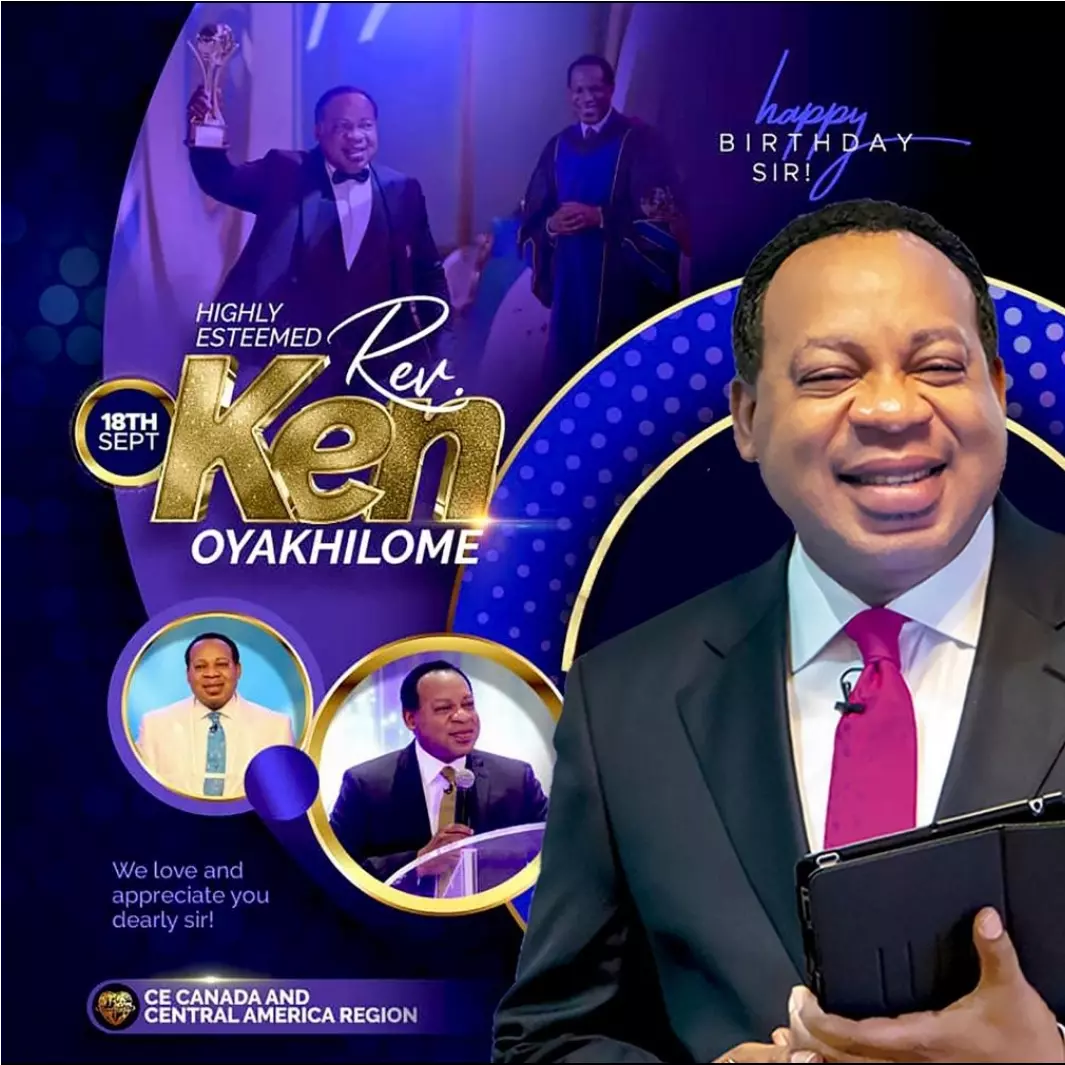 The glory of the Lord is upon my life !
💥Celebrating a Supernatural Luminary, a dispensation of Divine Wisdom and Knowledge. A Hallmark of unconditional Love and Grace. A Disposition of Unwavering Loyalty and Commitment to the Gospel. A true and Dependable Son of our dear Man of God. Thank You Sir for Revealing Christ to many of us across the Globe. We are Eternally Grateful to God for You Sir. We love you dearly Sir.💥 Counting Up! 3 Days to Go! #RevKen918 #Uplifting #Canada
Digital Evangelism #ewcz4 #CEbonamoussadi
Happy birthday Deacon Uche Great things are spoken of you
Ce que vous avez est suffisant pour obtenir tout ce dont vous avez besoin 4 choses que christ a été fait pour nous #liftchallenge #monthofuplifting
Happy lovely birthay to my passionate caring excellent kind calm and ever-smiling brother and leader. Your compassion compels me to be more relevant. You're an exemplary structure of God's love. Enjoy tremendous grace.
Dwell on what God says about you. You were created to be secure, confident, talented, healthy, happy, successful. Rise up and become who God made you to be. #liftchallenge #PastorChris #MonthofUplifting #ceaccraghana