LOVEWORLD UKZONE 4: 🎊🎊🎊🎊HAPPY BIRTHDAY 🍰🎂🍰🎂 We are on KingsChat Web
🎊🎊🎊🎊HAPPY BIRTHDAY 🍰🎂🍰🎂 We are celebrating a personalised grace and elegant character which manifest the spirit at work.. 👉 The Highly Esteemed Zonal Manager Sis Sarah Davies #spreadingpastoruche #katalambano #happybirthday #loveworldukzone4 #ukzone4 #lwccm #cellministry #healingschool #staffcommunity #loveworldstaffcommunity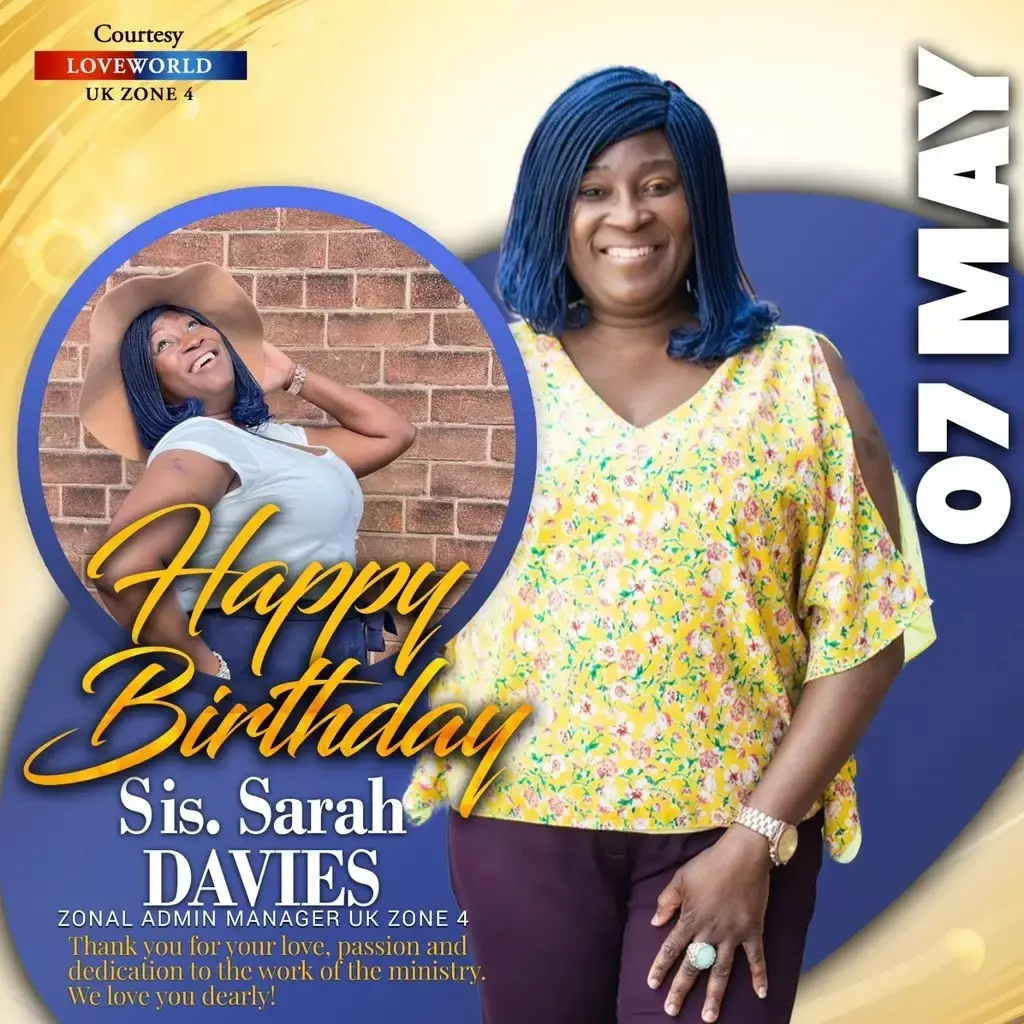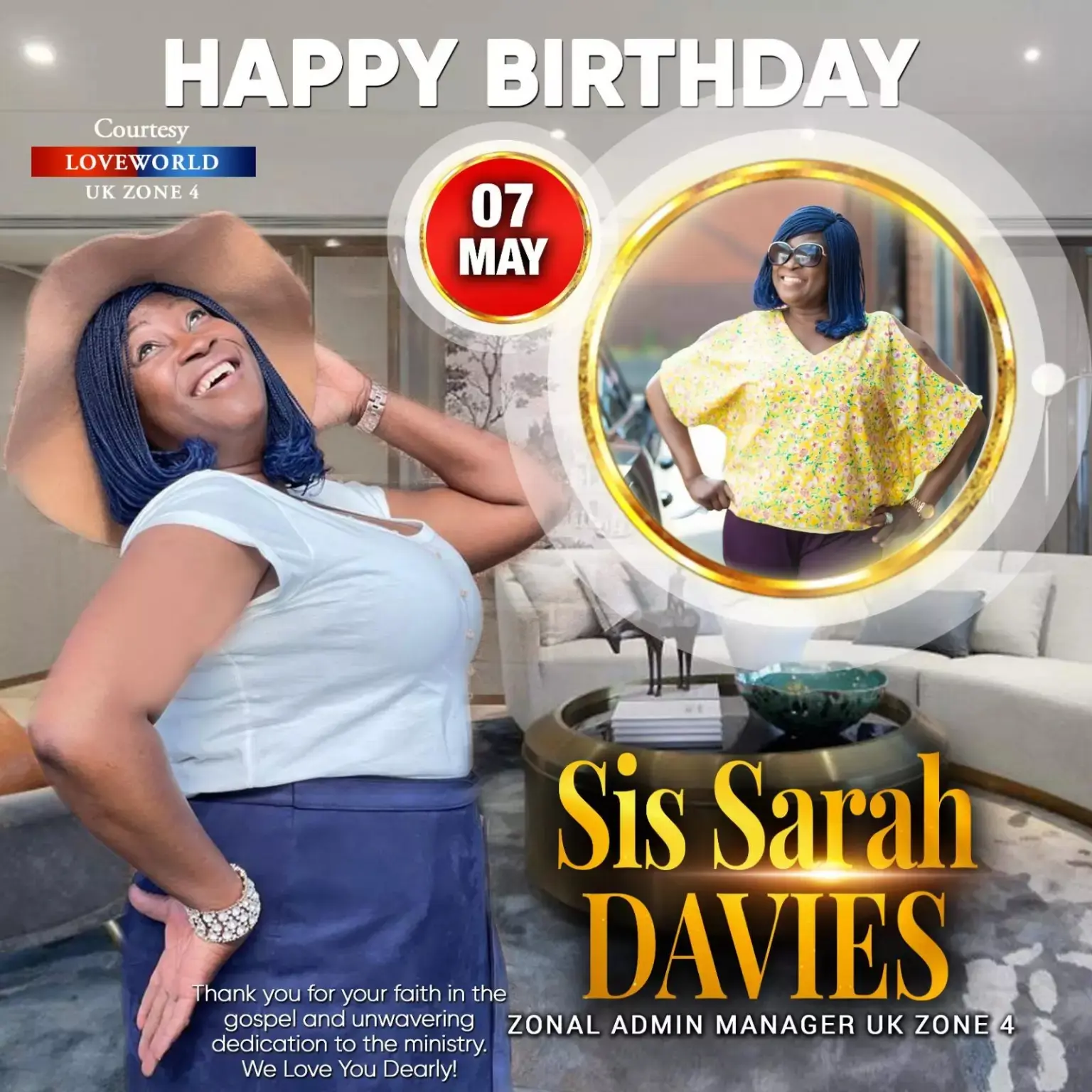 Adenike Ilupeju
commented:
Happy Birthday Again Esteemed ZM, I love you exceptionally
Louis
commented:
Happy Bithday Sister Sarah. Have a wonderful celebration. God bless you richly.
Still Counting Up 🙌🙌 and it's 2 Days To Go For Our Long Awaited WordFest 3 finally Ready To Kick Off From May 9 exclusively on www.pcdl.tv with daily selected messages excerpts to illuminate many more #WordFest2021 #WordFest3 #Wordatwork #watchonpcdltv #IHostAViewingCenter
What an amazing opportunity to win souls. Thank you so much Pastor Ma. #BESoulWinning #BlueEliteCommunity #CEPHZONE1
EWCA ZONE 2'S CGI PROGRAM DAY2 PICTORIAL REPORT 6 #CGI #EWCAZONE2 #Theyearofpreparation #Cellministry
QUOTE OF THE DAY: PASTOR CHRIS OYAKHILOME DSC.DD✨✍️✨✍️ "Let your words be kind and affectionate. Refuse to have itching ears for gossip, and don't company with those who are fond of discussing the affairs of others: "And besides they learn to be idle, wandering about from house to house, and not only idle but also gossips and busybodies, saying things which they ought not"(1 Timothy 5:13)." - www.loveworldsat.org/live-tv - #loveworldsat #Loveworldnetworks
How do you fear the Lord? By submitting your will and purposes to His will and purposes. By acting on His Word. By focusing your mind on His agenda. It's important to read the Bible and to know the Word of God for yourself. Psalm 24:14.#HisWordisthesolution
Celebrating one of the Generals in Loveworld @PastorTopeAggrey, I love you specially. Happy Birthday ma!
Vegetable Jollof Rice. We have a variety of Jollof Rice for your eating pleasure. DM us or Call 08068022582 to order. #RavineuxCatering #KingschatRecommends #Perfectioninadish