Ptadzworld: 📜"Refuse to let pain, hurt, on KingsChat Web
📜"Refuse to let pain, hurt, rejection and heartache be your teachers. Through God's Holy Word as Lights, regardless of life's unpleasant experiences we are taught, learn and exude compassion, kindness and empathy to our world". - Anya Dara Now Sings My Soul Volume One Ptadzworld Publishers 📜✍ CLICK LINK BELOW TO GIFT $10 AND MORE - https://www.theinnercitymission.ngo/ptadgoldenjubilee ...And receive free copies of our new released E-Books "NOW SINGS MY SOUL " VOLUMES ONE AND TWO A SPIRITUAL GUIDE TO SOUND MENTAL HEALTH. Our visit to the Innercity Mission was greatly inspiring and impacting. We are taking our Ptad Lights Golden Jubilee Campaign to raise $100,000 to send 2000 kids back to school at the ICM to the next phase. Kindly watch out for details coming soon! Every child is your child - Pastor Chris #soundmentalhealth #nowsingsmysoluvol1and2 #bookexcerpts #mentalhealth #mentalhealthadvocacy #writerscommunity #booksforchristians #christianbookreview #christianblogger #bookstagram #writersofinstagram #mentalhealthawareness #mentalhealthmonth #mentalhealthcare #thinkgodsthoughts #mentalhealthamerica #mentalhealthuk #mentalhealthafrica #mentalhealthnigeria #mentalhealthaustralia #mentalhealthcanada #mentalhealthkenya #authorsofinstagram #bestsellers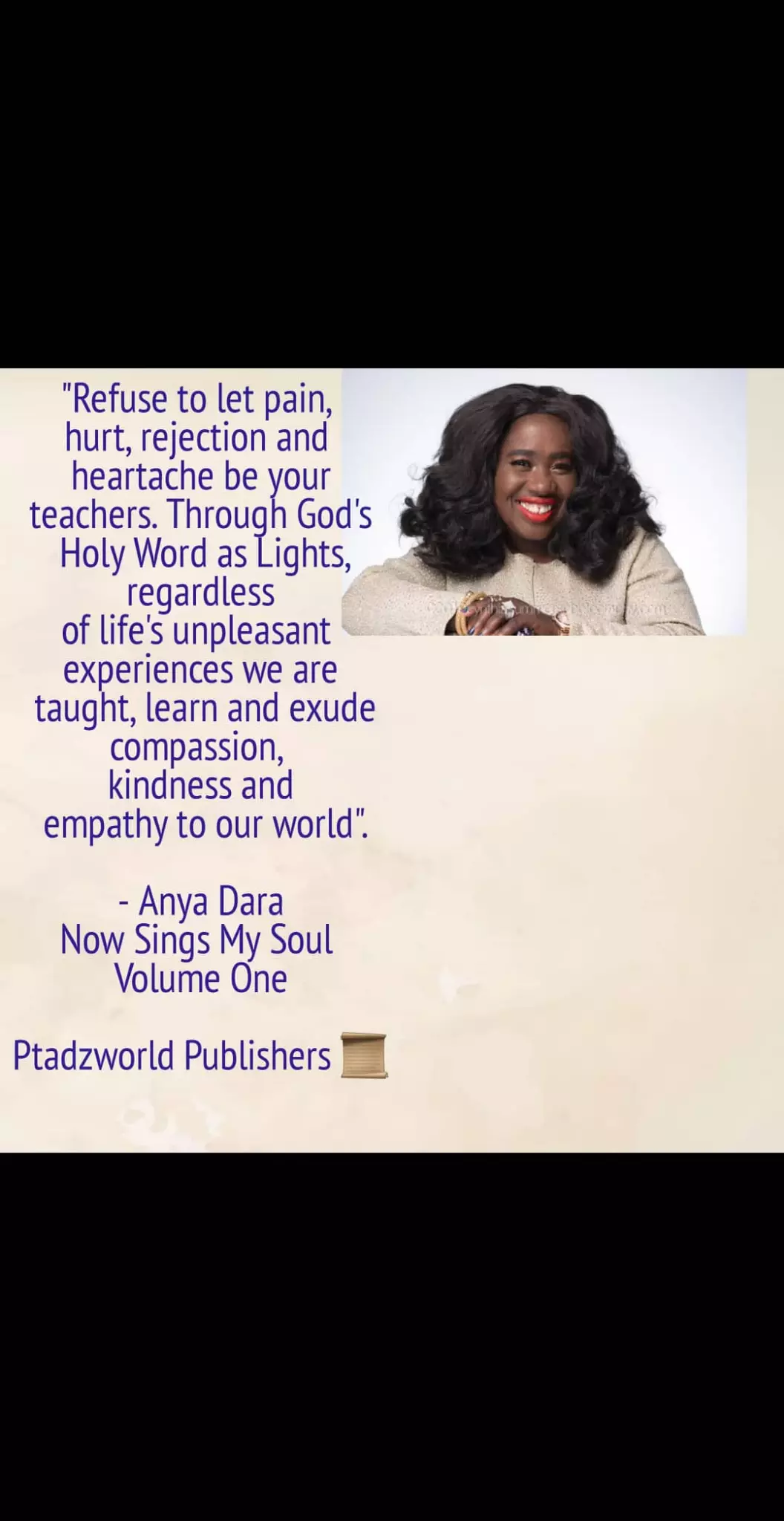 Lynn Ngwenya
commented:
GLORRRRRRRRRRRYYYYYYY!!! GLORRRRRRRRRRRYYYYYYY!!! GLORRRRRRRRRRRYYYYYYY!!! Quintessential!!!!!!!.Yes Pastor Ma!!!, we are delighted bright lights.
Happy birthday Esteemed Pastor ma...i celebrate your life of exemplary leadership. The way you pray, the smile you wear and being approachable are few of my favourite things of you. Thank you for serving the Lord God, its a new address for you with increased grace. I love you ma
Happy Birthday Sir! Thank you for all you do in our great ministry. I celebrate you Sir!
#ministryofholyspirit #meditationonthewordofgod #meditation #meditationnotes #holyspirit #holyspiritpower #wordofgod #holyspiritguides #holyspiritguideus #jesuschrist #wordofgodspeaks #jesusitrustinyou #walkinthespirit #lovegodfirst #godlovesyou #blessings
Thank you Lord Jesus for Today.
Happy Birthday Brother Godwin. Thank you for your dedication and commitment to the work of the ministry.Keep burning and shinning.its a new level for you.#cemidwestzone#blueelitecommunuty.
📜TRUST GOD'S POWER IN YOU Never doubt God's mighty power working in you to accomplish His will. He will achieve infinitely more than your greatest request, your most unbelievable dream, and exceed your wildest imagination! He will outdo them all, because his miraculous power constantly empowers you. -Anya Dara Now Sings My Soul Volume One Ptadzworld Publishers 📜 CLICK LINK BELOW TO GIFT $10 AND MORE - https://www.theinnercitymission.ngo/ptadgoldenjubilee ...And receive free copies of our new released E-Books "NOW SINGS MY SOUL " VOLUMES ONE AND TWO A SPIRITUAL GUIDE TO SOUND MENTAL HEALTH. Our visit to the Innercity Mission was greatly inspiring and impacting. We are taking our Ptad Lights Golden Jubilee Campaign to raise $100,000 to send 2000 kids back to school at the ICM to the next phase. Kindly watch out for details coming soon! Every child is your child - Pastor Chris #soundmentalhealth #nowsingsmysoluvol1and2 #bookexcerpts #mentalhealth #mentalhealthadvocacy #writerscommunity #booksforchristians #christianbookreview #christianblogger #bookstagram #writersofinstagram #mentalhealthawareness #mentalhealthmonth #mentalhealthcare #thinkgodsthoughts #mentalhealthamerica #mentalhealthuk #mentalhealthafrica #mentalhealthnigeria #mentalhealthaustralia #mentalhealthcanada #mentalhealthkenya #authorsofinstagram #bestsellers
📜CHOOSE YOUR THOUGHTS "Just as technology and social media have the delete, unfollow and mute buttons and are useful for our preferences,so should you use these same buttons to reject those unwholesome thoughts that seek to plague your mind. Use your delete, mute and unfollow buttons as often as the occassion serves you to reject those thoughts . Then use God's Word in your mouth to speak God's Truth to you". -Anya Dara Now Sings My Soul Volume One Ptadzworld Publishers 📜 CLICK LINK BELOW TO GIFT $10 AND MORE - https://www.theinnercitymission.ngo/ptadgoldenjubilee ...And receive free copies of our new released E-Books "NOW SINGS MY SOUL " VOLUMES ONE AND TWO A SPIRITUAL GUIDE TO SOUND MENTAL HEALTH. Our visit to the Innercity Mission was greatly inspiring and impacting. We are taking our Ptad Lights Golden Jubilee Campaign to raise $100,000 to send 2000 kids back to school at the ICM to the next phase. Kindly watch out for details coming soon! Every child is your child - Pastor Chris #soundmentalhealth #nowsingsmysoluvol1and2 #bookexcerpts #mentalhealth #mentalhealthadvocacy #writerscommunity #booksforchristians #christianbookreview #christianblogger #bookstagram #writersofinstagram #mentalhealthawareness #mentalhealthmonth #mentalhealthcare #thinkgodsthoughts #mentalhealthamerica #mentalhealthuk #mentalhealthafrica #mentalhealthnigeria #mentalhealthaustralia #mentalhealthcanada #mentalhealthkenya #authorsofinstagram #bestsellers
As the day slowly winds up, I celebrate your beautiful life esteemed Pastor Ifeoma Chiemeka @pifeoma.c #HappyBirthday. Thank you for all you do with such grace and excellence, you are a Christian 'to the bone'. I love💝💞💟you so much. #SuiGenerisSisu