The Haven Nation: Celebrating Our Dear Gov Sis on KingsChat Web
Celebrating Our Dear Gov Sis Uyi Ehiorobo Of The Haven Zone B1. Happy Birthday!! We love and appreciate you. From all of us in The Haven Nation. #HavenZoneB1 #TheHavenNation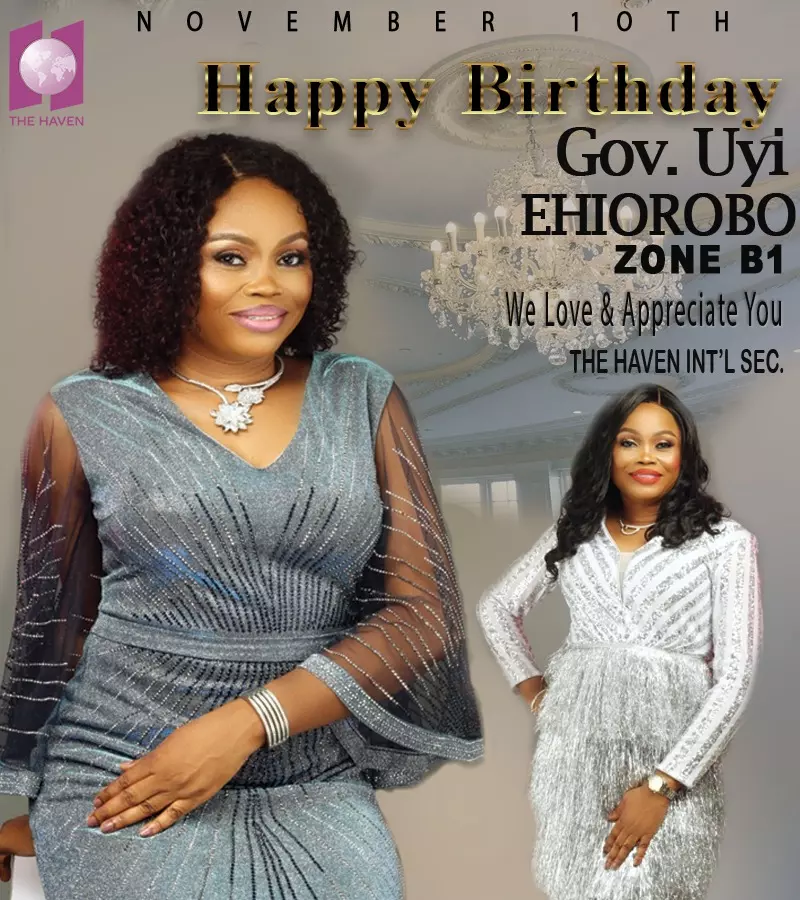 Francis ukah
commented:
Happy birthday to you and God bless your new age keep flourishing in the supernatural Light of Christ perfection
Celebrating Our Dear Co-ordinator; Sis Juliet Odigie Of The Haven Zone B1. Happy Birthday!! We love and appreciate you. From all of us in The Haven Nation. #HavenZoneB1 #TheHavenNation
📩 EXPRESS GRATITUDE Read Your Rhapsody Today🤗 🗓️ Tue 10, 2020 When people do things for you, be it a favour or even something they're obliged to do, practise saying, "Thank you." You'll be amazed at the joy and fulfilment you'll experience as a result. 🔻Click to Download the Rhapsody App, Join the Influencers Network or to Sponsor: bit.ly/becomeaninfluence 🗣️ CONFESSION I'm rooted and built up in the Lord, strengthened in the faith and overflowing with thankfulness! Every day, I'm inspired to express my gratitude to God for those through whom He blesses me daily. Therefore, I walk in favour, joy, and fulfilment. Amen. #rhapsody #pastorchris #prayingnow #BemorewithRoRv3
RHAPSODY OF REALITIES (10TH NOVEMBER) - EXPRESS GRATITUDE! Download Rhapsody Mobile App 3.0 here: https://bit.ly/Z5RORapp to get today's complete article. Click 👉 enterthehealingschool.org/imagazine/CELZ5 to Spread Faith with The Healing School (November) Magazine and get others to do so too. God bless you! #RaphsodyofRealities #MonthofPraise #2020YearofPerfection #CELZ5
ARE YOU READY FOR AN EXCEPTIONAL DEMONSTRATION OF VICTORIES AND FRUITION AT THE HTTN EXHIBITION? #IPPC2020 IS 6 DAYS TO GO!! #OasisPark #healingtothenations #HealingSchool #gylf
Check out my inspiring post on Yookos!
Happy glorious, praise and perfections birthday Pastor sir, thank you for your good works in the ministry, more grace to excel in Jesus name Amen. I love you Pastor sir.
The Haven Nation Celebrates Our Esteemed Pst Adewale Nwankpele On The Occasion Of His Birthday. Congratulations!! We love you dearly Sir. From all of us in The Haven Nation #TheHavenNation
My Mama😍😍😍❤❤❤! The effulgence of God's Glory! #POSE1115 #HBDPASTOR #Stalwartoffaith #CESAREGION
Volaris Reservation Visit - https://airtravelmart.com/volaris-reservation/