Influencer TV+: || THEY THOUGHT TRUMP WAS on KingsChat Web
|| THEY THOUGHT TRUMP WAS BLOCKING COVID-19 FRAUD? BEHOLD👉 'AMY CONEY OF GOD' ||❗👈...and she will be there for a very long long time...the deep states are in deeper trouble 😀 I told you God has Pastor Chris and a lot more people out there👍 👇👇👇👇 "The Supreme Court has voted to ban New York from reimposing limits on religious gatherings in the state amid rising coronavirus infections, a decision that highlights the influence of recently appointed justice Amy Coney Barrett. Justices voted 5-4 against New York governor Andrew Cuomo, who has proposed putting a cap on the number of people that can attend religious services. The decision marks a shift in the court's handling of coronavirus-related restrictions and underscores its solidified right-leaning majority."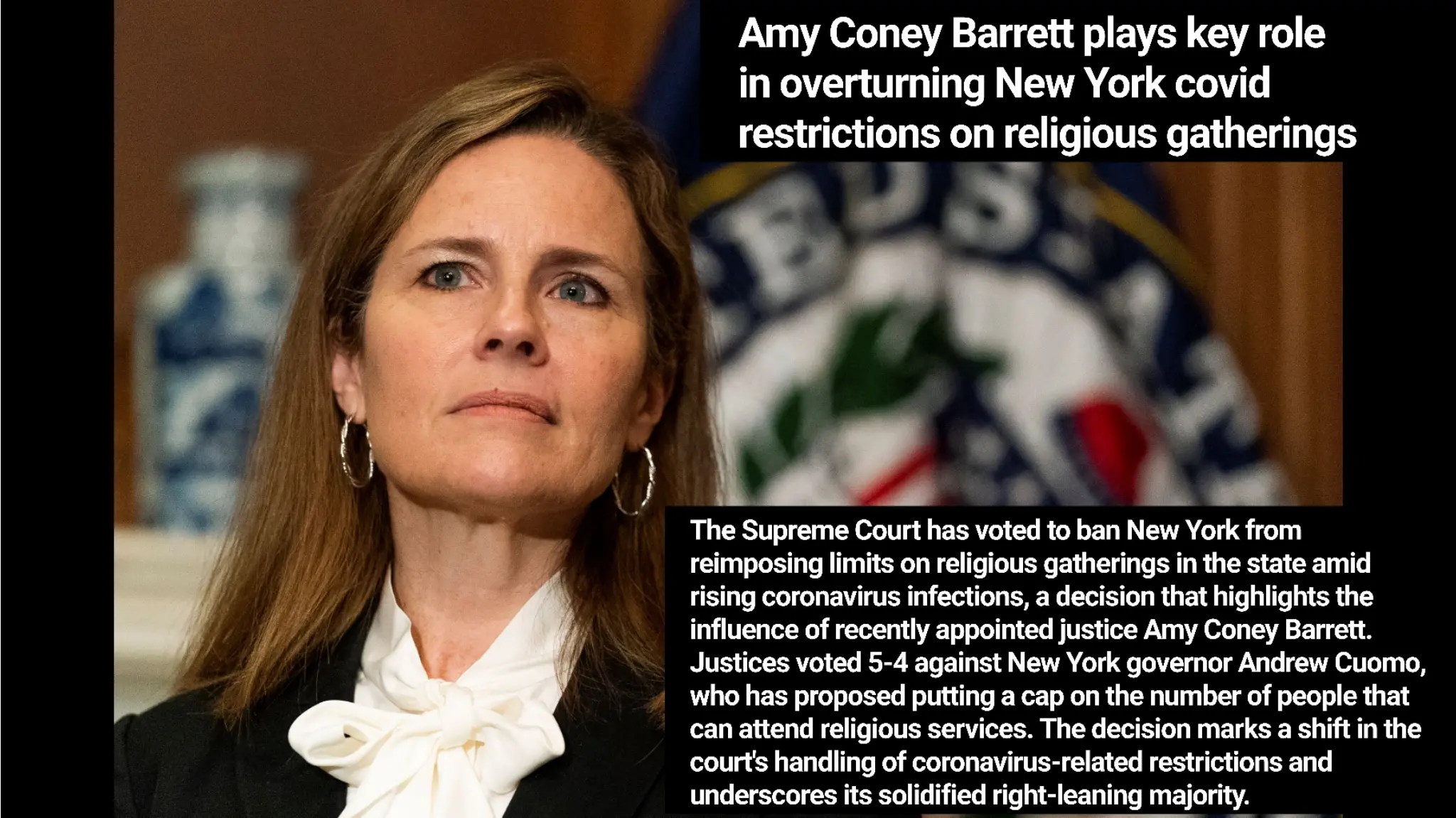 Watch Pastor Chris Teaching titled Light Of The World airing now on www.pcdl.tv #PastorChris #watchonpcdltv
Showing Live at 10am (GMT+2) : "World Markets" with Tatenda Belle. 📉💰💱💵📈 World Markets is a dedicated markets' index program. It focuses on the different World Stock Exchange Markets, it also analyzes how the indexes are performing and how they determine the flow of business investors. The opening and closing bell of stock markets remain forever significant. #marketing #markets _ www.loveworldsat.org/live-tv
DID YOU KNOW? By sponsoring GDOP on TV, you avail billions across the world the opportunity to connect and PRAY with the man of God, Pastor Chris from the comfort of thier homes Take that bold step now! Sponsor at least 1 minute of the event on any TV station around you! #LTM
THE CHOSEN: MEET OUR FINALISTS Their words , their swords. Their strength, their shield. They have been chosen out of the many! Who will emerge as the first ever Grand Knight of Loveworld? Showing live on all Loveworld Networks and Ceflix on Saturday 5th December 2020 by 7pm GMT+1. www.lwgraduatenetwork.org #GKC2020 #KnightsofLoveworld #TheLastMinutes #LoveworldOratory #TheFinalists
Happy Birthday beautiful Iyawo. Omo Reverend Chris. Aya Oba, Omo Oba, Olori laafin, girl friend, best friend ever, great companion, business partner. I celebrate your beauty, beautiful spirit in and out. Great gift to me and the kids.