The Haven Nation: Celebrating Our Dear Gov Edward on KingsChat Web
Celebrating Our Dear Gov Edward Oluromi Of The Haven Zone E1. Happy Birthday!! We love and appreciate you. From all of us in The Haven Nation. #HavenZoneE1 #TheHavenNation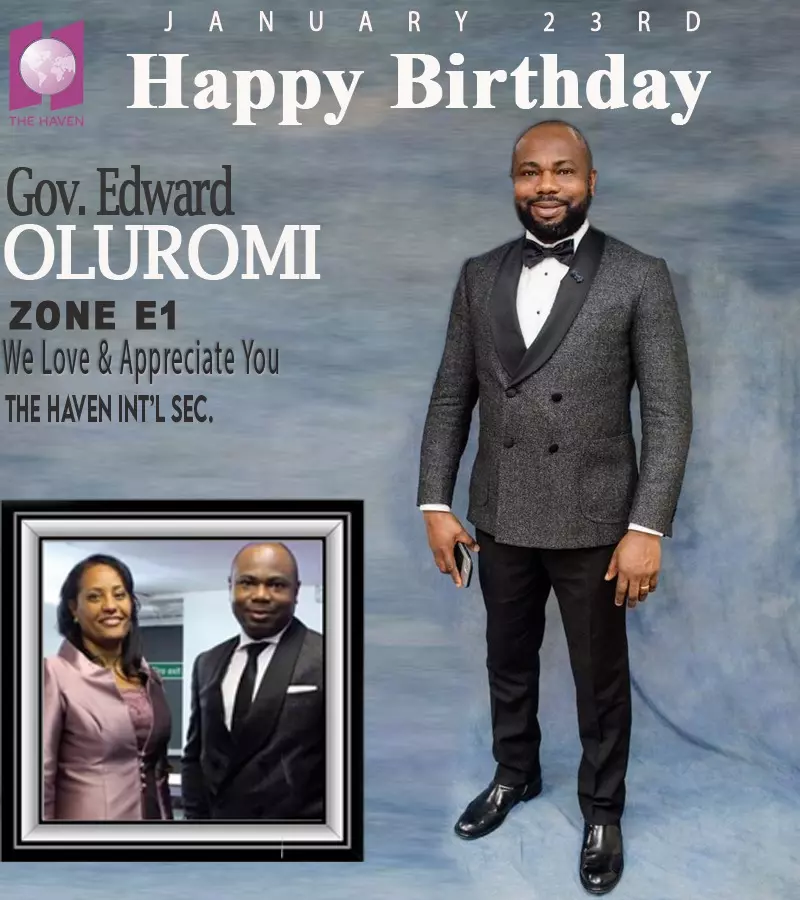 Thomas
commented:
Join our Hxf Crypto currency tradeing plantform... it's really lucrative way of earning consistent income weekly with just little investment and it doesn't require any experience, just step by step instructions..It's an investment where you invest on bitcoins and the sum of bitcoins you invest in, will been process and doubled in a multiple in 7 days trade and then invested in the same account that you invested in again and again, you can invest with credible Asset traders and earn returns of ... $300 to earn $3,000, $400 to earn $4,000, $500 to earn $5,000, $600 to earn $6,000, $700 to earn $7000, $800 to earn $8,000, $900 to earn $9,000 $1000 to earn $10,000.All in 7days trade and 10% will be my commission and no extra payment before withdrawal .. De me on WhatsAp +1850 7391660
Cathy Barraq
commented:
Invest $350 into bitcoins and earn $3,400 in 1 week directly to your bank account, add me to learn now, Whatsap +13252445331
When people come into your life, strive to make them better. Your thoughts, words, actions, and reactions will either make them better or worse. Think the best of them, use the best words, take the best actions and react in the best ways towards them. Better is better!
HAPPENING NOW IN MINISTRY CENTRE WARRI 💃 GLOBAL CELL MINISTRY OUTREACH 24HOURS NON STOP PRAYER CHAIN 10:00AM-10:20AM #cellministryprayingnow #ministrycentrewarri #cellministrymanager #1msouls #globalcelloutreachweek
Hallelujah, He hold all things
Show me your mother and i will tell you who you are. I'm a STAR and my mother is Evang Kathy. HAPPY BIRTHDAY Mama, I love you. 💕 #psalm23 #lmamcephz2 #proudlylmam #iloveyou #bongi
See, the lines are fallen for you in pleasant places, yea you have a goodly heritage #Happybirthday Brian
Happy birthday to our Highly Esteemed Reverend Ray. What a glorious opportunity your birthday affords us to joyously celebrate your exceptional personality. Every opportunity to hear you teach God's word, is so refreshing and uplifting. We celebrate and admire your unwavering support for our Man of God: Reverend Chris Oyakhilome DSC. DD. Thank you sir for being such an inspiring role model for us in ministry. We love you dearly sir. #cebeninzone1
A💥N💥N💥O💥U💥N💥C💥I💥N💥G 2021 CHILDREN'S PARTNERSHIP RALLY/ LAUNCH 🕺💃🕺 🟣PARTNERSHIP RALLY : SUNDAY 24TH JANUARY 2021 🟡PARTNERSHIP LAUNCH DATE- SUNDAY 31ST JANUARY,2021 VENUE; YOUR CHILDREN'S CHURCH✅✅✅ GET ALL YOUR KIDS INNNNN🖐️🖐️ #loveworldchildrensministry #childrenschurchrocks #cephzone3
Celebrating ROYALTY #CEMCPH #REVRAY23
Master piece Rhapsody outreach What a time to fill the earth with the Word of God #CEGG #NWZ1 #rhapsodyofrealities #yearofpreparation