ICLC/IPPC: IPPC 2020 - 24 DAYS on KingsChat Web
IPPC 2020 - 24 DAYS TO GO One sure way to prepare your spirit to receive the very best of all the Lord has in store for you is through continuous prayer and fasting. As you prepare for the IPPC 2020 from Monday 16th to Sunday 22nd November 2020, remember to take out time to pray and fast. Pray and make proclamations concerning your expectations for the conference; and as you do, your spirit will be rightly positioned to receive to maximum capacity all that the Spirit of God has in store for you at this conference. #ippc #ippc2020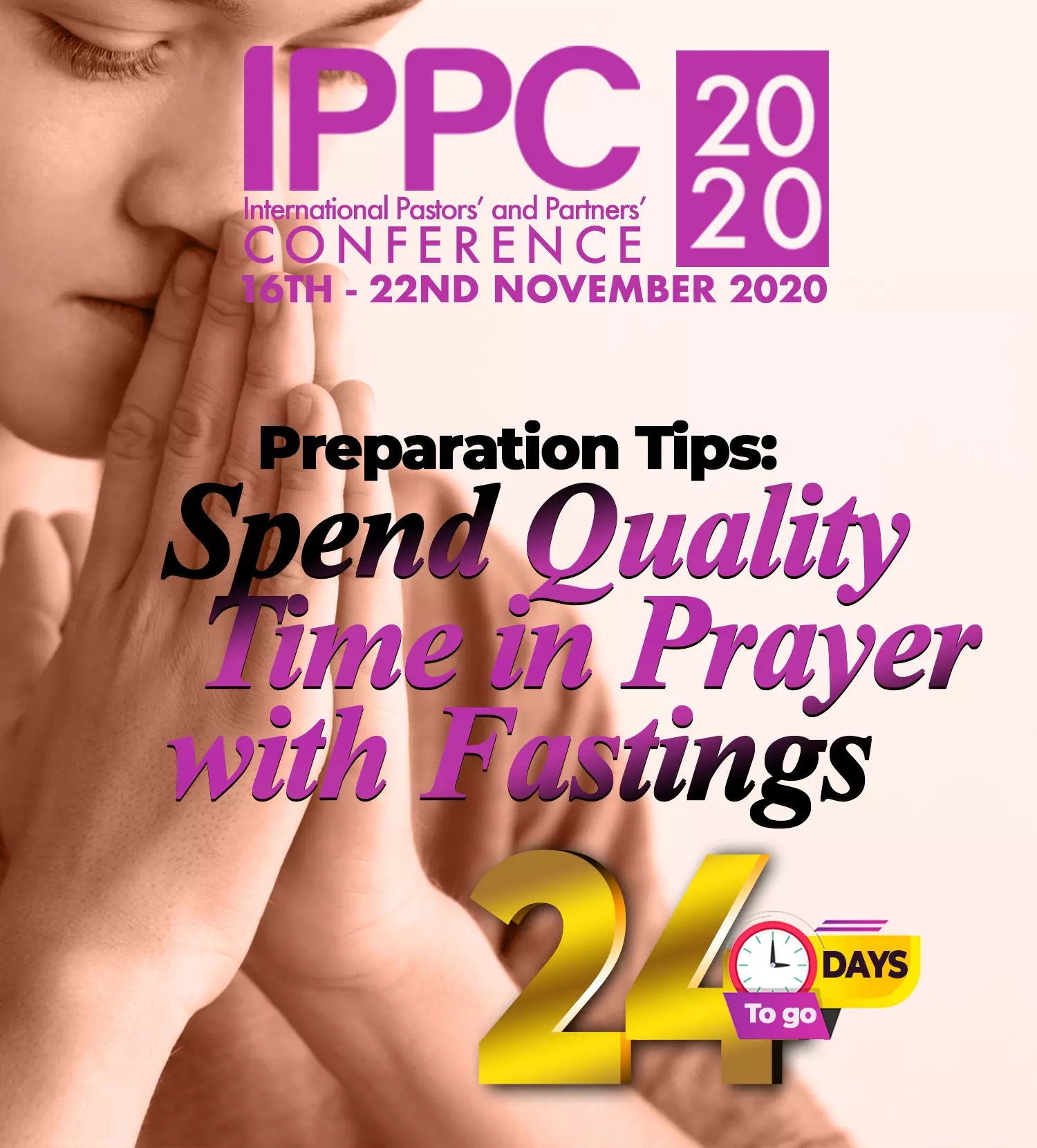 Glittery!!! We are set to change things today! #LLN #LoveworldLadiesNetwork2020 #RecreatingYourWorldPrayerOutreach #TeamCalabarRocks #XalMC
Happy Birthday Pastor Sir. We appreciate u as a Gift sent from God! Your words of wisdom, inspiration & admonition have gone a long way to shape & make us better. Thank u for being who u are for yielding yourself to be used of the Holy Ghost. My family & I love u Pastor!
Happy Birthday SandyinChrist! Thank you for being a great blessing over the years. Glorious things are spoken of thee and your path shines brightly! I love you!
It's my Pastor's birthday and I gotta shout 😁😁🎉🎉🎉🎉 Happy birthday Esteemed Pastor Bisi Akintoye-Johnson. You are a star and I love you dearly Sir. Thank you Sir for the word, love and perfect example of being a son of God. Happy birthday Sir
I affirm that God has given me the responsibility to locate the lost and share the Gospel contained in the MESSENGER ANGEL with them. Therefore, today I must reach the unreached & bring them to Christ #myproclamations #myaffirmationoftruth #1millionrhapsodyoutreach #cebeninzone2
We are making lasting changes by the power of the Holy Spirit. Hallelujah! 🙌💃 #LLN #LoveworldLadiesNetwork2020 #RecreatingYourWorldPrayerOutreach #TeamCalabarRocks #XalMC
It's International Day of Pastor Bisi Akintoye-Johnson! Happy birthday Pastor Sir!!!
It's gonna be awesome! #LLN #LoveworldLadiesNetwork2020 #RecreatingYourWorldPrayerOutreach #TeamCalabarRocks #XalMC