Temiloluwa Isaacs: Happy birthday dearest Ma. You on KingsChat Web
Happy birthday dearest Ma. You are so full of lights and love. I see your love for God in everything you do and I'm always inspired. Your path keeps shinning brighter and brighter into the perfect day. I love you ma 😍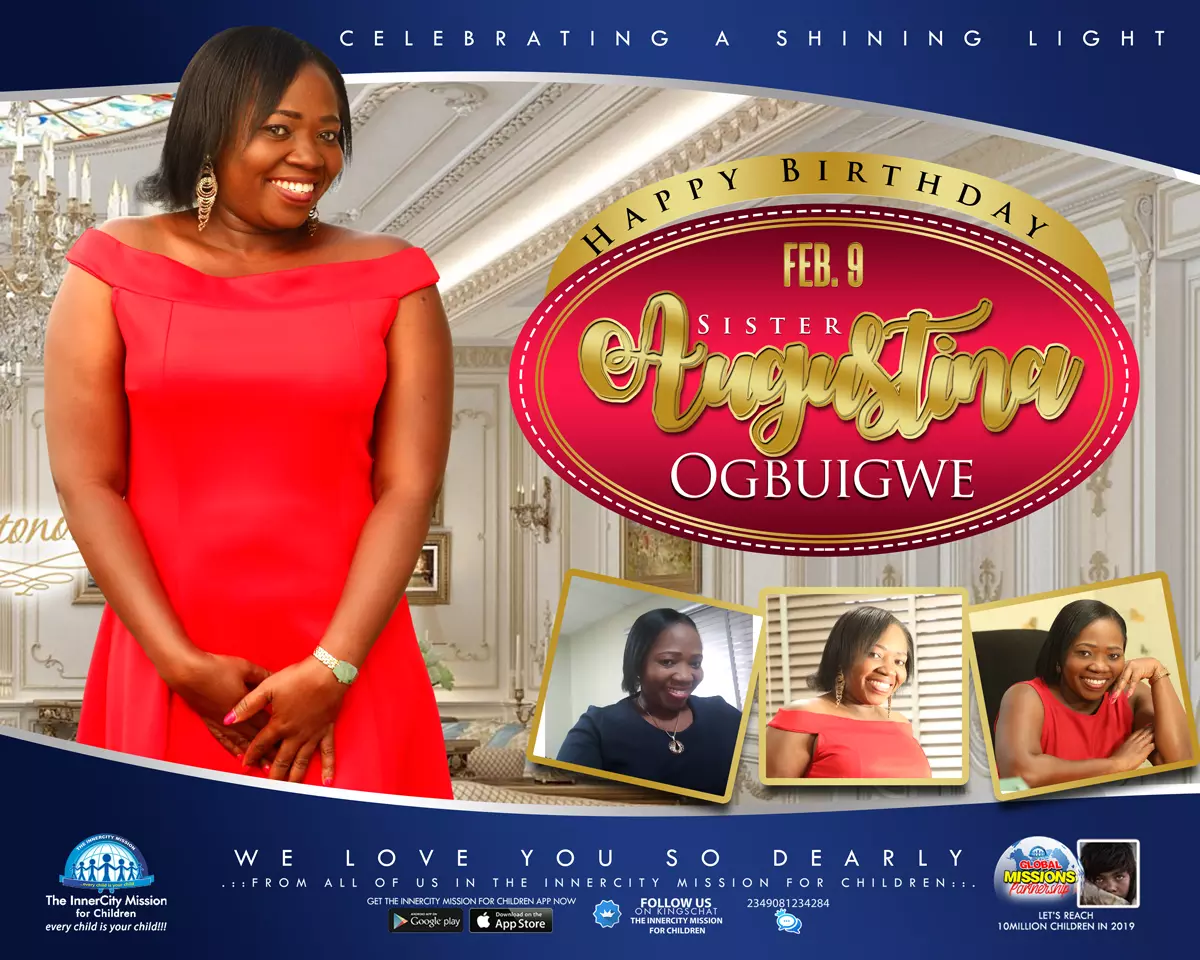 augustina
commented:
Thank you dear for helping out I love you too
Happy birthday Dcn, Thank you for your commitment to the ministry and to the zone. God bless you richly. Have a great day.
A mother full of love for her kids, All mothers are. A mother ready to sacrifice all to meet their needs, Most mothers are. A mother so gracious and kind to all, Some mothers are. A mother who also is a wife!! Only you are. Happy birthday. I love you as a mother and a wife.
Happy Birthday Highly Esteemed Pastor Ma, my mother, my counselor and Boss. You are a burning and a shining light. Thank you so much for being there for me always. I love you with passion Ma, enjoy this glorious day!! #EWCAVZ5 #PCOLIGHTS #CEASHAIMAN #CENUNGUAGHANA
ITS 8 DAYS TO GO! YOU DONT WANT TO MISS THIS... COMMEMORATIVE COVER OF RHAPSODY OF REALITIES REDEMPTION DAY. TOGETHER WE CAN MAKE IT HAPPENING... DATE- 17TH OF FEBRUARY 2019 #CEPHZONE1 #THEHAPPYCHURCH
Hip!!!!! Hurray. Happy birthday to my highly esteemed group Pastor. Thank you very much sir for all that you do for us ensuring that we are spiritually and ministry minded. I love you dearly🎂🎂🎂🍰🍰🍰🎉🎉🎉🎉🎉🎉🎇✨🎇
Glory be to God , Adelle is 11 Today . May the grace of God continue to increase in your life. Daddy loves you.
Happy Birthday Esteemed Pastor Ma!! A great gift to humanity and the Kingdom of God you are. Thank you for all you do for the advancement of the kingdom. Your reach and influence is Increased even as u graciously increase in age. I love & appreciate you dearly Ma. Congratulations