Hannah Sheku: Happy birthday to you my on KingsChat Web
Happy birthday to you my esteemed Director, thank you mummy for blessing us and teaching us how to worship. You have been a blessing to us all. Happy, we are saying we love you, from all at #LWBirmingham Central. Wishing you a perfect happy birthday MA.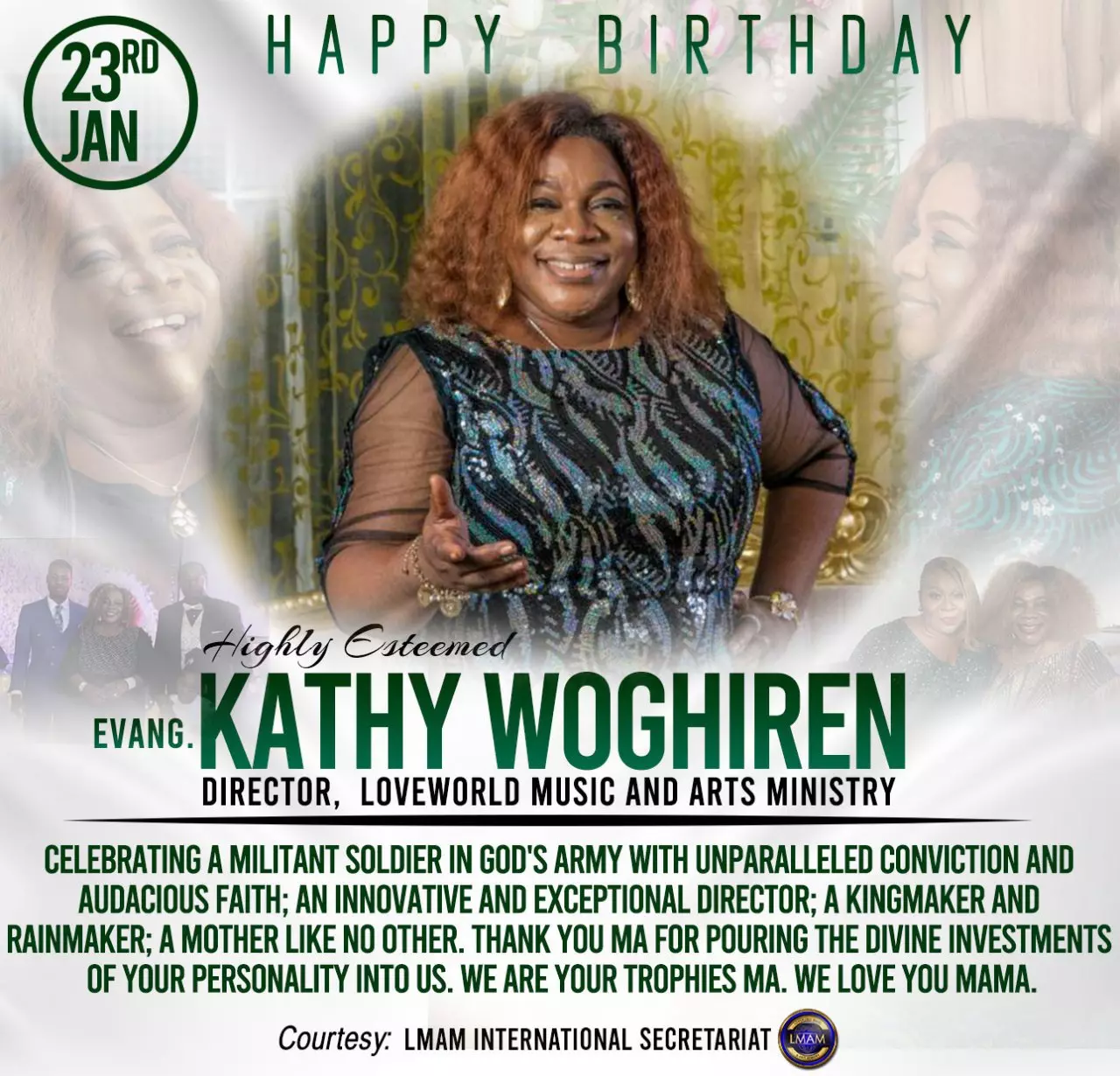 anupreet smart
commented:
Your page is lovely , I have a business proposition for you ! If you are interested just give it a shot by sending me a dm 🤝
#Globalrhaphathon2020 The Highly Esteemed Pastor Joy Amenkhienan ministering. "We are the hope to the cry of many, the answer to millions. We are the solution with God's Word contained in Rhapsody of Realities!" HOW ARE WE GOING TO CATCH UP WITH THIS SPEED OF WORK? 1 Samuel 17:41 -48 1. Be filled with the Spirit - Speak in other tongues. You must be filled with the Holy Ghost everyday . When you are full of the Holy Ghost you don't see obstacles or mountains. 2. Don't be intimidated by the news and statistics that are around you everyday . SPEAK! Don't be afraid to speak. Grace has increased. What you acted on last year is different from this year. Take the population of your nation and say "in the name of Jesus, everybody will get a copy of Rhapsody of Realities" 3. When David took off, the Holy Ghost took off towards Goliath. The population of the world is increasing. Run towards your target. DAVID RAN TOWARDS THE ARMY AS ONE MAN! You have today. Don't plan for tomorrow. Rhapsody of Realities is a messenger angel. It is the Rhapsody of God! What you say now is backed up. Say it and go for it! Act immediately! GIVE NOW. www.rhapsodyofrealities.org call now, give now! Take action: http://rhapsodyofrealities.org/action/kc #rhapsodyat20 #rhapathon2020  #Celebrating20YeasrofImpactwithRhapsodyofRealities  #LWPM
Happy birthday sister Rita Udoh. Is another level of God blessing upon your life keep flourishing #calmc #teamcalabarrocks
Happy birthday mama of all stars
HAPPY BIRTHDAY esteemed Pastor Rotimi Adesina. Thank you for your relentless effort and passion for the work of our Lord Jesus Christ. The Spirit of excellence is at work in you causing you to produce perfect results for the glory of the Lord. We love and celebrate you. #CELZ1Rocks
Happy Birthday to you Ma. Wishing you a perfect year filled with many celebrations and jubilations.
Happy Birthday Reverend sir. Thank you for the grace, the love, and the care you so lavishly bestow upon me and my family continually. You are perfection personified. We love you dearly. #REVRAY123 #CEPHMC #JAN23
Happy birthday Highly esteemed Reverend Ray sir. #RevRay123
Happy Birthday to a mother of stars. We love you ma.