The Healing School : HEALING STREAMS LIVE HEALING SERVICES on KingsChat Web
HEALING STREAMS LIVE HEALING SERVICES (DAY 1) ~ INSPIRING TESTIMONIES 💃💃🇳🇬 I woke up in the morning feeling kind of tired but as the prayer went on, I keyed in and even slept off. I just woke up and I don't feel the weakness anymore.... Glory to JESUS From Nigeria ✅ Register now to participate in day 2 of the Healing Streams Live Healing Service at 4pm (GMT+1). ✍️ https://healingstreams.tv/3days #healingstreams #livehealingservices #healingtothenations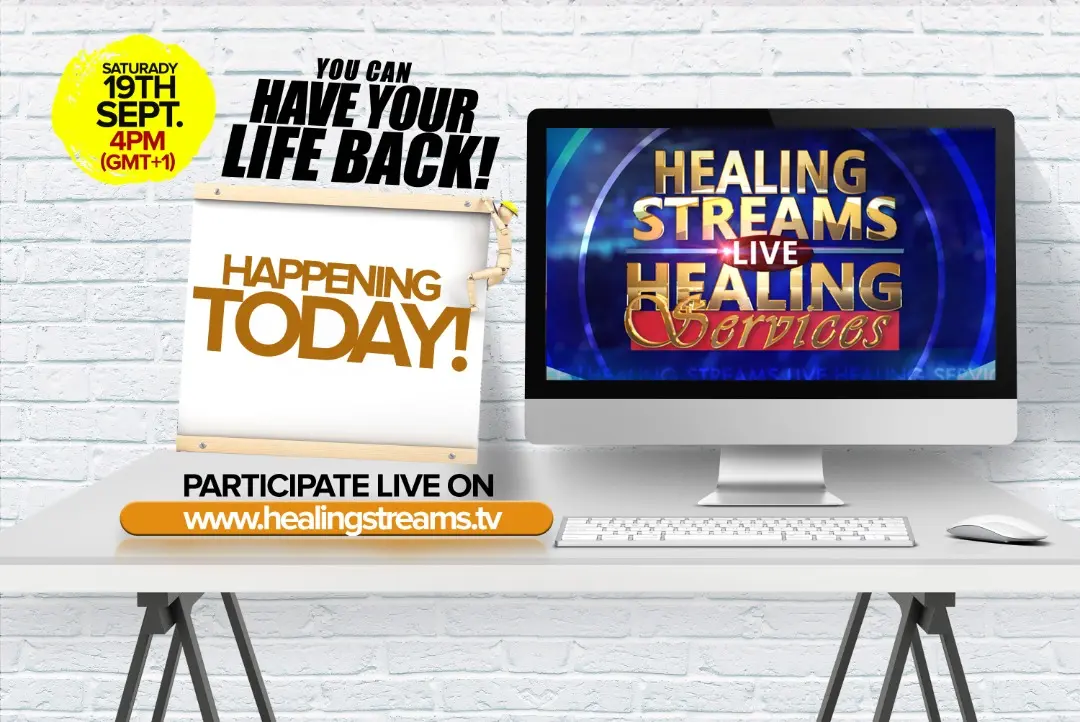 Deborah Nakal Monyeki
commented:
Strength is restored You are vitalised by the power of the HOLY SPIRIT of our GOD🏄🏄🏄🏄🏄🏄🏄🏄🏄
Happening Today!!! 💃💃💃 The Global Children's Online Workshop. Time: 4pm GMT +1 Theme: The giant slayer Registration link: https://kiddiesloveworld.com/workshopregistration/ Streaming portal: http://kiddiesloveworld.com/onlineworkshop. #globalonlinechildrensworkshop #GOCW2020 #celagoszone2
Loveworld Ladies participating in the "Ladies Adbance conference yesterday #LLN #LLNInuaguralMeeting #LoveworldLadiesnetwork #TheNextBigThing #Uganda #EWCAZone3
Until you change a man's thinking, you cannot change his life, you cannot change his state and therefore cannot change his estate. Pastor Chris #iamaprayerinfluencer #ispreadprayer #globaldayofprayer #ispreadprayersaz1
Super Squad is sizzling, exciting and faith filled! Watch on Loveworld SAT via the @livetvapp Can't wait to dance to my favorite song!
Don't miss it for anything. Let's make power available together. #iamaprayerinfluencer #ispreadprayer #globaldayofprayer #ispreadprayersaz1
CityhillToons With Sisi Ada On LoveWorld Radio Kiddies Airing Now @ http://cetunes.org/channel/lwrkiddies Download the CeTunes Mobile app Via👇 Android http://play.google.com/store/apps/details?id=org.lw.cetunes iOS https://apps.apple.com/us/app/cetunes/id1470300487
Participating from Uganda and South Sudan. #LLN #LLNInuaguralMeeting #LoveworldLadiesnetwork #TheNextBigThing #Uganda #EWCAZone3
CELEBRATING PSO EXTRAORDINARE!!!!! We celebrate the outstanding work that you do in the Ministry and throughout the Rhapsody Of Realities Department Globally. We Love You Ma
Every problem comes along with it's solution; the bigger the problem, the bigger the testimony. Cheer up! Pastor Chris. Global Day of Prayer in my mind! #iamaprayerinfluencer #ispreadprayer #globaldayofprayer #ispreadprayersaz1
HEALING STREAMS LIVE HEALING SERVICES (DAY 1) ~ INSPIRING TESTIMONIES 💃💃🇿🇦 As I was praying, I felt a hot sensation all over my body. Then, I began to shiver. My body vibrated I couldn't hold myself in. The vibration is still on. I can't control it. I've being sitting in on a chair for over 1hr now, since we started without a pillow placed on my back to rest on. This is the first time in a very long while. Glory to God! From South Africa ✅ Register now to participate in day 2 of the Healing Streams Live Healing Service at 4pm (GMT+1). ✍️ https://healingstreams.tv/3days #healingstreams #livehealingservices #healingtothenations