Bussiewealth: Happy glorious birthday to you on KingsChat Web
Happy glorious birthday to you Brother Mike Ncube, enjoy your new year with God's Grace and favor continually. Your commitment and passion for the gospel is extraordinary. Keep on the great work in this year of Preparation and till the first flight. 🎂🎂🎂🎂🎉🎉🎉🎉🎊🎊🎊🎊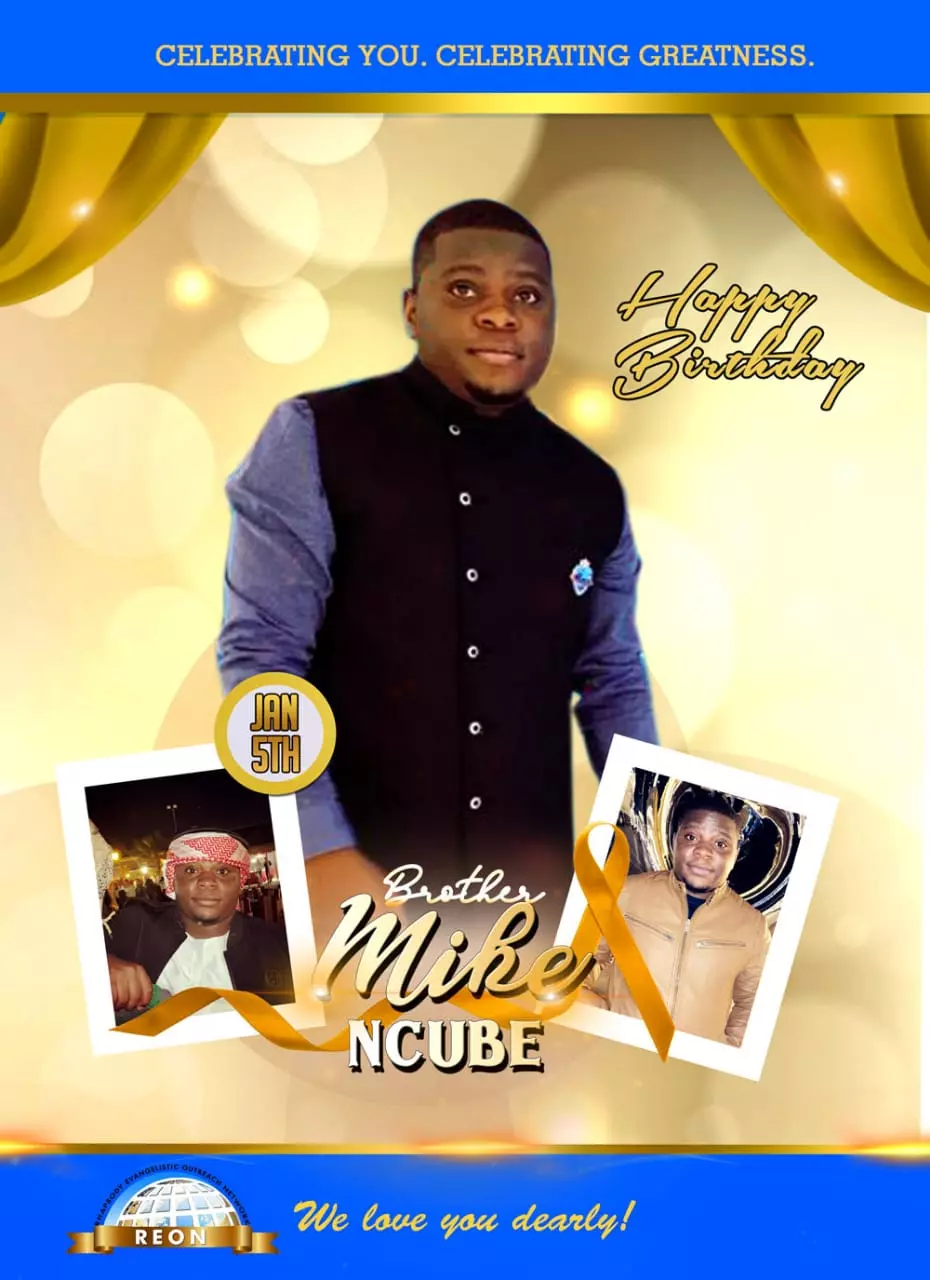 Fifiagape
commented:
Happy birthday Esteemed Brother Mike 🎂🎂🎉🎉🎊🎊
#HuiosParakleseos #SonOfConsolation #SonofPastorChris #PBL0201 #CeAccraGhanaZone
A Gif to to francophone Nation. Happy birthday Pst Sir. We love You. #EXCELLENTPNO #EWCAZONE2 #PNOJ5 #PNIYI0501
#EXCELLENT PNO #EWCAZONE2 #PNOJ5 #PNIYI0501 HAPPY BIRTHDAY TO MY HIGHLY ESTEEMED MAN OF GOD, PASTOR NIYI OLUWOLE-ISAAC. THANK YOU SIR FOR THE PASSION YOU HAVE TO THE MINISTRY OF CHRIST. YOU ARE A BLESSING TO ME AND MY FAMILY. WE LOVE YOU SIR.
#HuiosParakleseos #SonOfConsolation #SonofPastorChris #PBL0201 #CeAccraGhanaZone
#HuiosParakleseos #SonOfConsolation #SonofPastorChris #PBL0201 #CeAccraGhanaZone
HAPPY BIRTHDAY SIR WE LOVE YOU DEARLY
first trade of the new year smashed today✅ First entry entry with a RR of 1:2.5 second entry 1:3.5 profit taken from these two trade was 20%
Celebrating Excellence ❤️ #HuiosParakleseos #SonOfConsolation #SonofPastorChris #PBL0201 #CeAccraGhanaZone
📣📣📣📣HAPPENING NOW!!! A 2-day "STAFF TRAINING"with our Ministry Centre Director, Pastor Vale Odu-Thomas! It's a time of preparation for 'greater innovations, irreversible growth and Supernatural Dominance this year in our work! 💃💃💃 #StaffTraining #CalMC #TeamCalabarRocks