LoveWorld-XP: Indeed it's the month of on KingsChat Web
Indeed it's the month of TRUTH, if you know the truth and walk in the knowledge of it, your life will be consistent with God's word. Your Loveworld Specials Season 3, Phase 3, Day 3 with Rev Chris Oyakhilome Dsc DD was indeed truth unveiling. Day 4 tomorrow is another day, don't miss it! #Lxp #Tv #pastorchris #teachings #truth #gospel #yourloveworld #christian #pastorchrisgeneration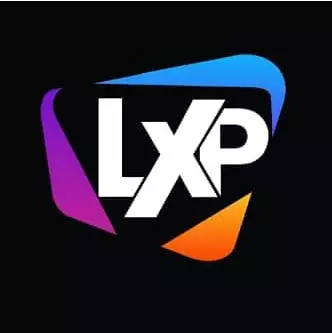 Pastor Gary izola lornar
commented:
CRYPTOCHIN FX TRADING PLATFORM.. Congratulations to all my successful traders first withdrawal..why waiting for salary investment is better than salary, you can invest your bitcoins your self, you can invest with credible Asset trade and earn returns of...£300 to earn £3,000, £400 to earn £4,000, £500 to earn £5,000, £600 to earn £6,000, £700 to earn £7,000 £800 to earn £8,000. All in 7 days trade and 10% will be the company commission and no extra payment before withdrawals, for more information please contact the company support WhatsAp number +1 (740) 651-1971
BIRTHDAY GREETINGS ALREADY ROLLING IN....💃💃🥳🥳🥳🥳 LOVEWORLD PROGRAMS CELEBRATES OUR MUM..... #cekano #nnwz2 #northernregionnigeria #TE2021 #PJOA15
Happy Birthday Esteemed Pastor Tony! Thank you for your love for the Master and for your commitment to the expansion of His kingdom. I love you dearly!
#prayingnow #pclprayathon2021 #prayathon2021 #iampriestinoffice #WEVZ1 #CENetherlandsAlmere
Psalm: 87. 6. The LORD shall count, when he writeth up the people, that this man was born there. Selah. #DailyMeditation
YOUR LOVEWORLD SPECIALS WITH PASTOR CHRIS, SEASON 3, PHASE 3 - DAY 3 Participate Live on: www.gytv.tv Live participation from Tonga Participate live @ www.gytv.tv and on the GYLF Mobile app with your family and friends. God bless you. #Yourloveworldspecials
Celebrating our Highly Esteemed Zonal Director #DerVorteil #TheAdvantage #CelebratingPastorJoy #PJA245
YOUR LOVEWORLD SPECIALS WITH PASTOR CHRIS, SEASON 3, PHASE 3 - DAY 3 www.healingstreams.tv Picture participation from BLWUSA G2 God bless you. #Yourloveworldspecials #healingstreams #healingtothenations #hspc #affirmationtrain #YearOfPreparation #PastorChrisLive #PastorChris
YOUR LOVEWORLD SPECIALS WITH PASTOR CHRIS, SEASON 3, PHASE 3 - DAY 3 www.healingstreams.tv Picture participation from BLWUSA G2 God bless you. #Yourloveworldspecials #healingstreams #healingtothenations #hspc #affirmationtrain #YearOfPreparation #PastorChrisLive #PastorChris
YOUR LOVEWORLD SPECIALS WITH PASTOR CHRIS, SEASON 3, PHASE 3 - DAY 3 www.healingstreams.tv Picture participation from BLWUSA G2 God bless you. #Yourloveworldspecials #healingstreams #healingtothenations #hspc #affirmationtrain #YearOfPreparation #PastorChrisLive #PastorChris
YOUR LOVEWORLD SPECIALS WITH PASTOR CHRIS, SEASON 3, PHASE 3 - DAY 3 www.healingstreams.tv Picture participation from BLWUSA G2 God bless you. #Yourloveworldspecials #healingstreams #healingtothenations #hspc #affirmationtrain #YearOfPreparation #PastorChrisLive #PastorChris