HBD Sis Abigail, Wow! It's bn yrs serving in ministry with u! Thank u for being a Sis & friend thru the yrs. I am thankful for all u do. It's a new dawn & level of supernatural bliss, promotion & fulfillment in all ramification. I love u very dearly sis. Enjoy God to the fullest.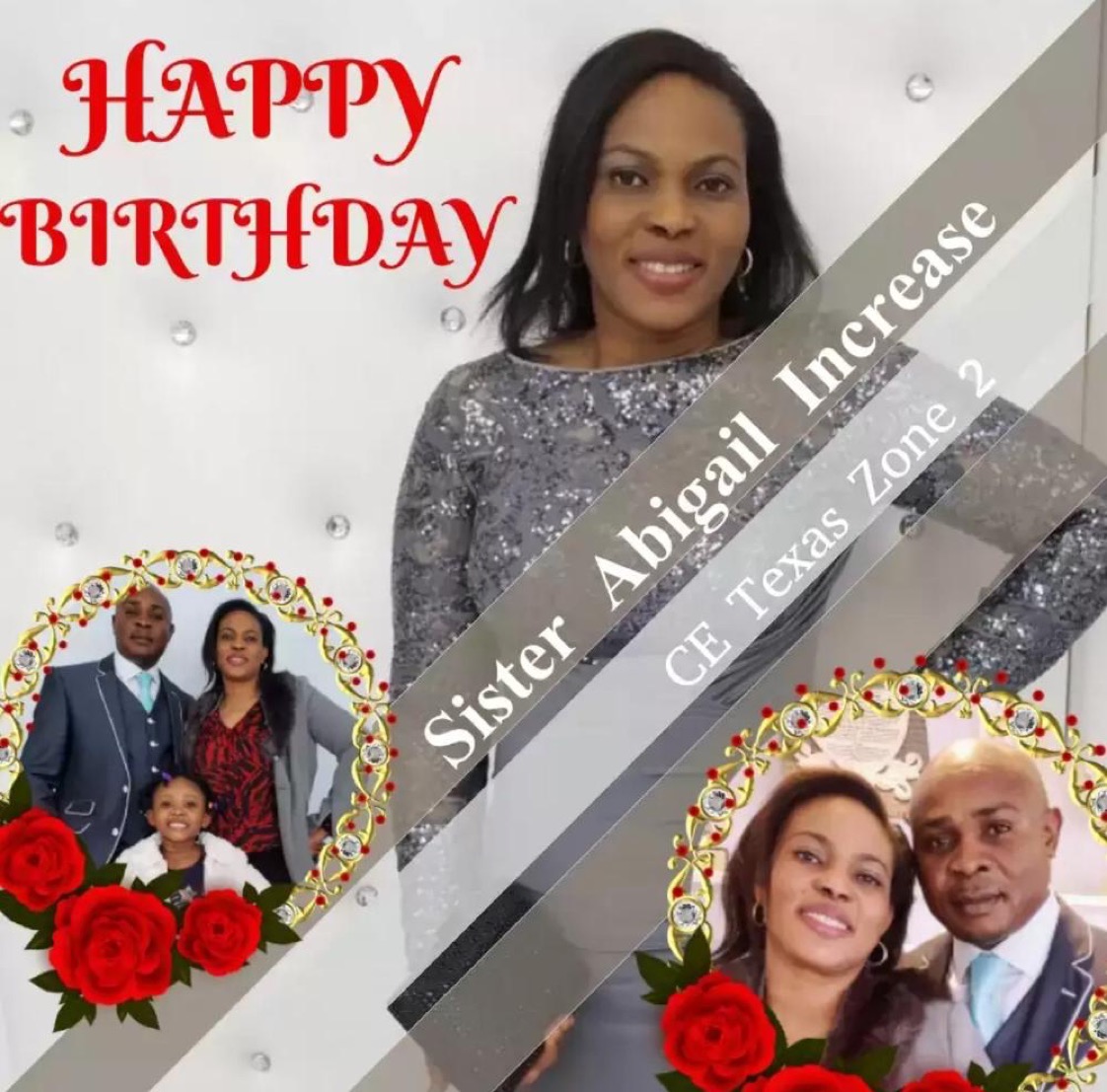 Abigail
commented:
Amen. Thank you so much Ma, You're an inspiration to me. I love you and Pastor so so dearly ma.
Happy birthday Pastor Ma. I celebrate the grace of God upon your life. Thank you for the impact you made in my life and for teaching me service in ministry. Teaching me how to use ministry material. My life had been upgraded becos of you.I love you so much!
Its happening this Saturday!!! Join us as we raise funds to help families in Mozambique and beyond that are suffering from the past cyclone disaster. You can do so by giving or purchasing a meal or more. All proceeds goes towards relief funds. #CEBROOKLYN #USAREG1VZ2 #USAREGION1
Happening Live... #CMC #CalMC #TeamCalabarRocks
HAPPENING NOW: Night Of Bliss ushers congregants into a morning of intense prayers and intercession #NOBPHZ1 #CEPHZONE1 #thehappychurch
THE WORD IS CATCHING THEM YOUNG!!!!! A Special School OutReach was carried out in CE PUNE to Primary school students. As you know, all souls belong to God and particularly children are special to God. Being gifts of trust to parents, it became necessary that they are introduced to the Lord at an early stage before the devil gains access to their minds. This was our quest as we reached out to a school in our community through one of our teachers and a leader in glory cell, CE PUNE. In total, 120 children from 4 classes gave their lives to Christ. Indeed a new and bold generation is born.