"And whosoever shall fall on this stone shall be broken: but on whomsoever it shall fall, it will grind him to powder." ‭‭Matthew‬ ‭21:44‬‬‬ The advanced work of man is doomed to suffer unrecoverable collateral damage when it collides with the work of God. It's Fiasco! Debacle!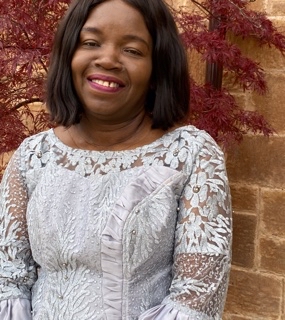 Wow! It's still my year of perfection, there is friction and excellence in all that concerns me. Hallelujah!! #Wordfest2 #wordatwork #wordfest2020 #wordfest #warriministrycentre #effurungroup
I'm victorious in Christ Jesus.I'm impregnable to defeat.I live in Christ n Christ lives in me.#myproclamationmemoir
This is the DAY of HIS POWER, WE are very willing! Over 490 youths gathered at the "STEPPING DANCE CONCERT" organized by the Model Teens Church and over 40 received The ETERNAL Life. Jesus Is LORD #PwalesGeneration #ChristRadicalChallenge #CRC2020#SS2VZ2 #Blwteens #ModelChurch
#myproclamations #myaffirmationsoftruth #mymonthofproclamations Poundakayahadounbadelakaha My spirit is being programmed for the success life I refuse to be defeated I refuse to be weak There's a brilliance I'm up always I'll never be afraid in my life Fullness of God vol 1 pt3
Happiest Birthday Esteemed Brother Christian Osademe
Met Saviour who was not saved, got him born again & invited him to church but he didnt come. I visited him at work, shared Rhapsody with him, & kept encouraging him from time to time. 2 days ago, I saw 3 missed calls! Bro Saviour wants to come to church! & he came! Glory! #CELVZ
#Wordfest 2 #Wordfest #Wordfest2020.
I was born rich;I was born with divine health and immunity;I was born a success.My victory is a foregone conclusion.#myproclamationmemoir
Happy Birthday Esteemed Pastor Beauty Ma, Thank you for all you do in UK ZONE 2 our special zonal mummy. You are simply amazing... thank you for your love and care Ma. I celebrate today and always. I love you plenty Ma ❤️💋 #UKZONE2