Pastor Chris Live: In this Wednesday's Rhapsody we're on KingsChat Web
In this Wednesday's Rhapsody we're admonished to grow our faith by feeding voraciously on God's Word and practicing it. Study it and share with others too.  2 Corinthians 4:3-4 says, 'But if our gospel be hid, it is hid to them that are lost: In whom the god of this world hath blinded the minds of them which believe not, lest the light of the glorious gospel of Christ, who is the image of God, should shine unto them'. At our prayer times today, we'll pray fervently in tongues of the Spirit, and for the salvation of souls around the world; that the light of the glorious gospel of Christ may shine in their hearts as they receive the word. Amen. God bless you.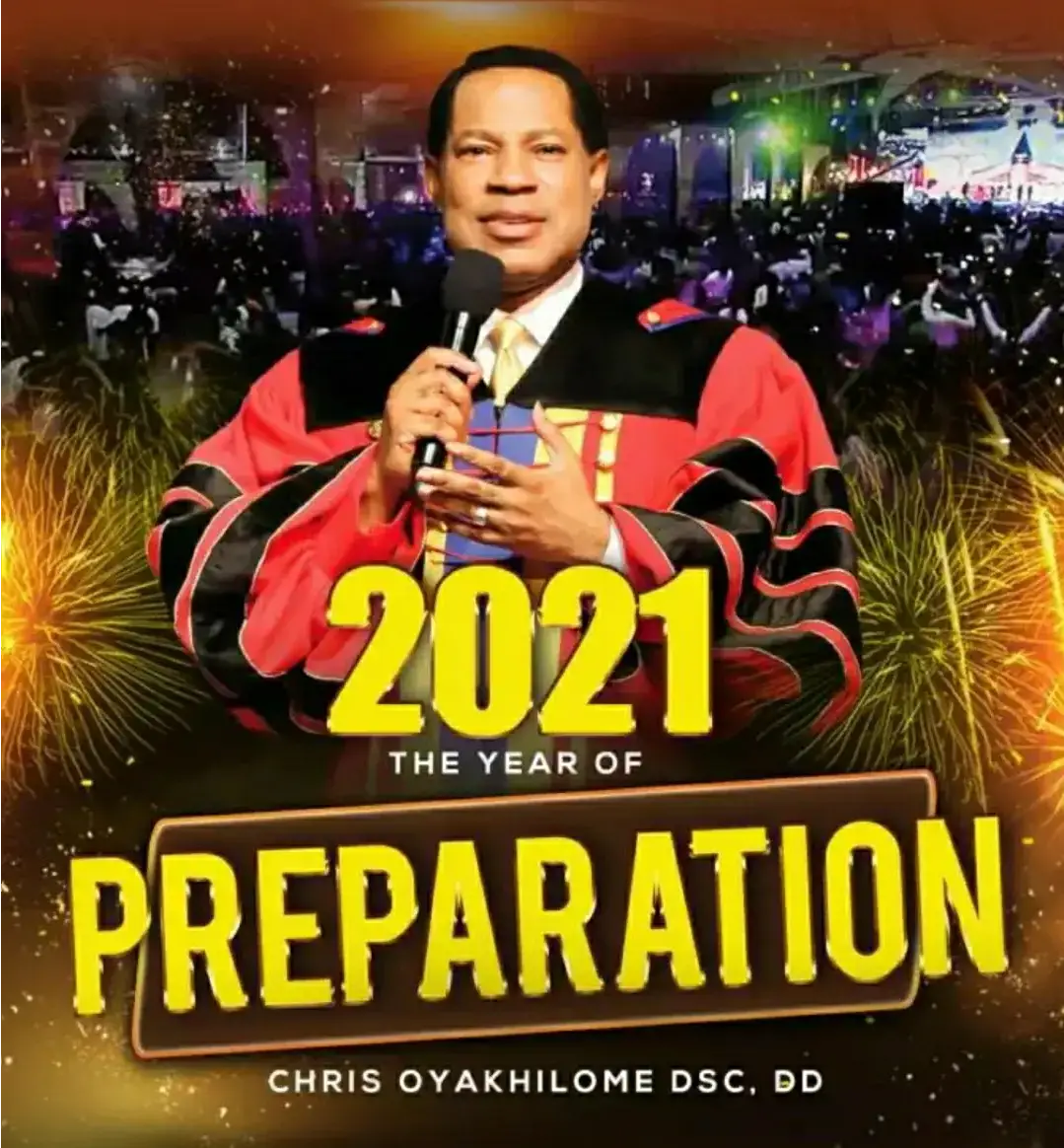 Celebrating Exceptional Passion for the Gospel. Happy Birthday Esteemed Pastor Nelson Agbonifo. Thank you Sir for your unwaning passion for souls and your unrelenting efforts to push the Gospel to the ends of the earth. We love and appreciate you dearly Sir. #PNA2705
Happy glorious birthday to God's general. I love you Pastor Sir #PNA2705 #ICelebratepastorNelson #celebratinggrace #CEDopemu1
#TALKINGSESSION 27TH MAY. KINDLY SAY THESE WORDS OUT LOUD. Dear Heavenly Father, I thank You for giving me Your Word, a material to build my life with, and usher myself into higher levels of glory, promotions, victories, and success. As I meditate on the Word, Your wisdom exudes from me, and Your grace causes me to be fruitful and productive in all things, and function excellently. Today, I declare that the Lord is the strength of my life; therefore, there's no room for weakness in me. I am sufficient in Christ's sufficiency, and nothing is impossible to me. The Lord has set me on high; Glory and honour are in his presence; strength and gladness are in His dwelling! Yea, though I walk through the valley of the shadow of death, I fear no evil; for He's my shield and eternal protection. Hallelujah! I am filled with the knowledge of God's Word in all wisdom and spiritual understanding. Nothing is a mystery to me, because as I stay with the Word, the Holy Spirit unveils spiritual realities to me, enlightening the eyes of my understanding to know and apprehend my inheritance in Christ! I live triumphantly today and always because I live by the knowledge of God's Word, in Jesus' Name. Amen. • Keep saying it, publish it everywhere; noise it abroad! In Christ, we've got something to shout about. Let's flood the airwaves, internet and print media with the reality of Christ. Speak in other tongues now. ~ Pastor Chris Oyakhilome. • Watch & Listen to Pastor Chris's teachings, prayers, and prophecies 24/7 on the Go! It's all FREE, Download the cLoveWorld or Cetunes mobile App from the Android or Apple(ios) store today. Use the reference code: Affirm01 Enjoy! 🙌 #perfection #victory #wehavemoved #grace #greatness #wordfest2020 #2daysofblessings #talkingsession #ministry #glorified #loveworld #affirmationtrain #flourish #thankyoupastorchris #excellence #alignment #wordatwork #wordfest
#wordfest #wordatwork #wordfest2020 I hear the cry ,I decide,I see the invinsible, I accept the mandate and am filled with the Spirit. Greatness is fully functioning in me. Glory to God !!!
#WordFest2020 QUIZ! Have you taken your quiz for Week 3 yet? Kindly do so at 👉pcdl.link/wordfest/lwnews. It's so much fun and refreshing....💃💃🕺🕺 #WordFest #Wordatwork
Now is that time the world knows we are highly Favoured of God and have the Upper hand! #northamptongroup #ukzone2
#WordFest2020 #WordatWork #BlwSierraLeone #BlwZoneA #BlwCampusMinistryRocks
✨✨DAY 24 #WORDFEST2020✨✨ Today's meal is served; 🍕☕ 📖GLORY IN THE WORD! Click the link below to participate👎👎 https://pastorchrisdigitallibrary.org/wordfest/lwzoneh 🎯Complete the exercises in this week's wordfest study manual using the link below. https://bit.ly/Pcdl/wordfest2020digestweek3 🎯Use the link below to create your own avatar ( after your own study) to inspire others http://Pcdl.link/wordfest/avatar 🎯Post your unique avatar on kingschat using the hashtags #wordfest2020 #wordfest #wordatwork #zonehighest #blwzoneh #blwcampusministryrocks
Happy birthday Pastor Sharon. I love you ma. #PSA2705
SHARE THIS GOOD NEWS Help is on the way for our dear Pastors & Ministers in dire need as #PastorChris kicks off a Global emergency relief. Click here 👉 bit.ly/3c0psyx to nominate a Pastor or Minster in need and to sponsor this cause as well #Pastorsrelief