MY DAILY CONFESSIONS. TUESDAY. I'M ETERNALLY BLESSED . Blessed Lord Jesus, you're the eternal Rock of ages: the only true God! The one by whom all things were created. How great and glorious you are! You're the embodiment of grace and truth; you're the Word of life, the hope of the world, and the living bread from heaven that gives life to every man in the world.Blessed be your Name forever. Today, I celebrate my divine ancestry and the extraordinary blessings of my oneness with the Lord. Because in my path are angels, men, women and resources to help me fulfill my purpose for being and live a tremendously victorious life. I walk in the reality of my inheritance in Christ today, in Jesus' Name. Amen. Download the CeTunes mobile App from Google Play Store or Apple App store on the link below 👇 https://cetunes.page.link/excellence Kindly reshare! #saythiswithme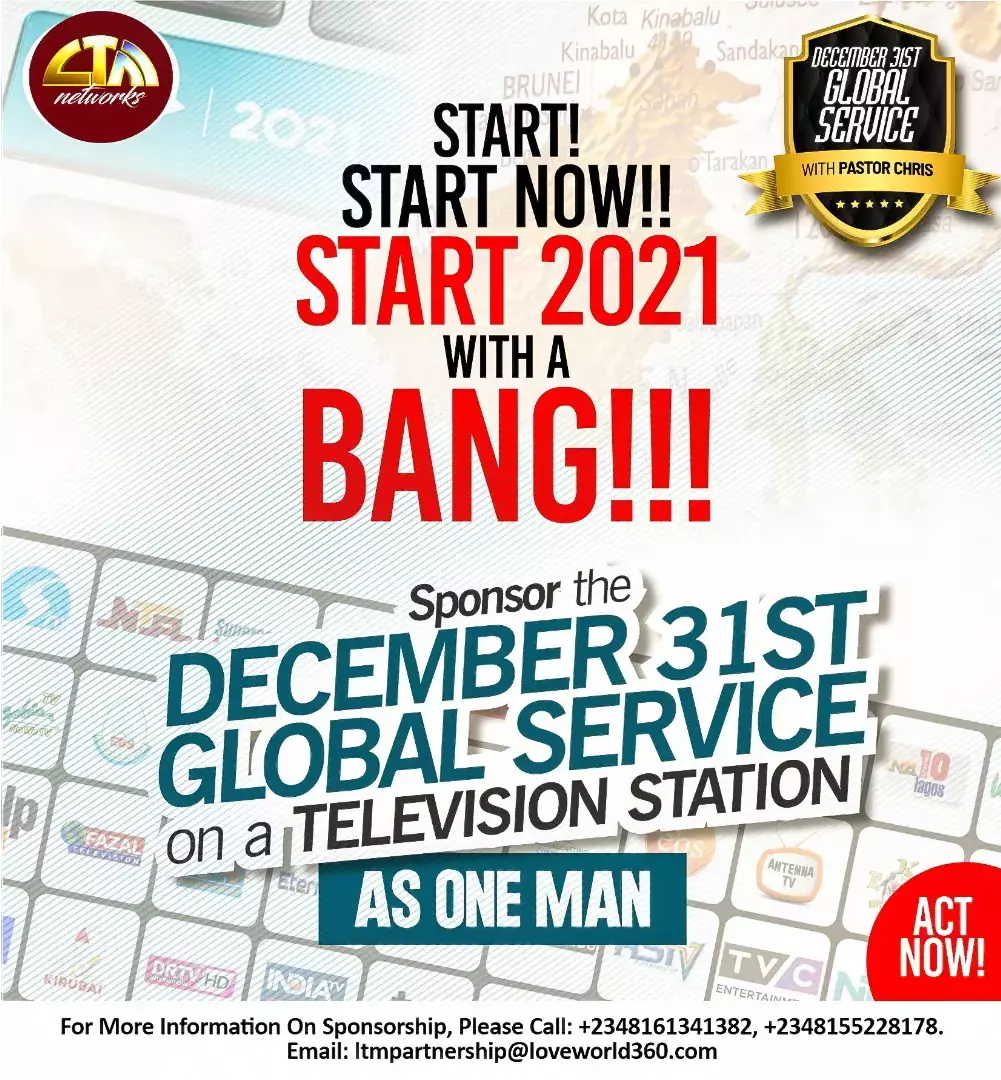 This is what everyone talks about. #blwcampusministryrocks #blwcampusministry #blwghanazoneb
What you have been waiting for, is finally here. #blwcampusministryrocks #blwcampusministry #blwghanazoneb
Check out my inspiring post on Yookos!
Enter The Year 2021 With Pastor Chris Join Pastor Chris and millions around the world to enter 2021, full of God's word and victories. Visit www.loveworldradio.fm to listen Or Download Our App 👇🏻 (use Reference code: LWR ) #Dec31stservice #Loveworldradio #thanksgiving
My life is modelled in line with God's thoughts, precepts, direction and destiny that He's created for me. My life is excellent and full of glory .
RHAPSODY OF REALITIES TODAY ~ TELL IT AROUND THE WORLD What a message to herald to the world; that God sent His son Jesus to the world that we may have His life, and also be the dispensers of that life. Tell the untold; reach the unreached; tell the nations, the farthest islands, that He lives, and the life He brought is available to everyone who believes: "...and this life is in his Son. He that hath the Son hath life..." (1 John 5:11-12). Hallelujah! Tell It With Rhapsody Digital Format 👉 http://bit.ly/34ShUOd ❤ Spread Love☆Angels@Christmas 👉rhapsodytv.live/lvirtualz PRAYER Dear Lord, I pray for sinners around the world today, that they may know and accept that Jesus already bore the penalty for their sins, and therefore receive eternal life. Also, I pray for everyone who is sick or infirmed in their bodies today, that your healing power available in Christ will rid them of sickness and infirmities; they celebrate this season in health, peace and prosperity, in Jesus' Name. Amen #CELVZ #RhapsodyOfRealitiesToday #AngelsAtChristmas #TheYearOfPerfection
SPREAD HOPE THIS CHRISTMAS WITH THE HEALING TO THE NATIONS MAGAZINE 🎁💯 https://enterthehealingschool.org/spreadfaith It's just 3 days to Christmas! Make this Christmas season memorable for many around the world by gifting someone with a free copy of the December 2020 edition of the Healing to the Nations Magazine. To sign up to the Spread Faith Campaign, visit: https://enterthehealingschool.org/spreadfaith #SpreadFaithCampaign #iSpreadFaith #healingtothenations
Airing now on www.pcdl.tv is "The Integrity of the Word" on Topical Teaching Highlights on FAITH #PastorChris #watchonpcdltv