East Africa VZ 3: Happy Birthday Dear Pastor Julie on KingsChat Web
Happy Birthday Dear Pastor Julie Ndagire. Thank you very much for your commitment and dedication to the spreading of the gospel of our Lord Jesus Christ all over the world. Thank you for your loyalty to the vision of our great Loveworld Nation. Thank you for being a worthy and dependable soldier in the army of the Lord. Thank you for all that you do for the ministry and for EWCA Zone 3. We love and appreciate you dearly. God bless you richly and do enjoy your day.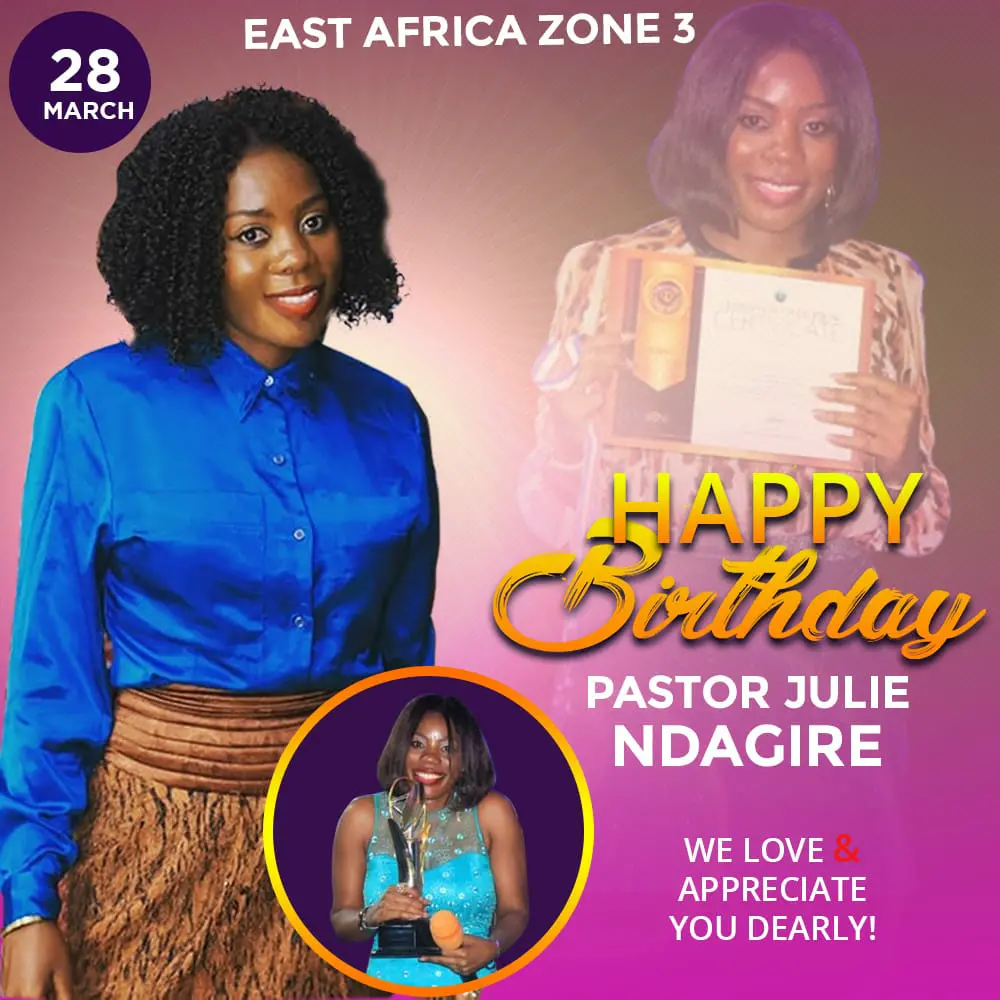 Happy happy Perfection Birthday Pastor Lisa Ma. Celebration of Perfection, Completeness, Excellence and Fruition. Thank you Pastor Lisa Ma. We love you dearly Ma! # LovePersonified! # CeAccraGhZone #CeHohoe
EVERY HOME A PRAYER CENTRE HEALING SCHOOL CYBER CHURCH MEMBER'S PARTICIPATION IN THE GLOBAL DAY OF PRAYER WITH PASTOR CHRIS AND PASTOR BENNY HINN FROM KENYA. #globaldayofprayer #healingtothenations #hscyberchurch #hspn
All of creation must celebrate you dearest Pastor @pastorlisalawal praise our lord for bringing you to us happy happy happy glorious amazing birthday #elixirplisalawal #ceaccraghanazone
R. I. P. CORONA VIRUS🤣🤣 We have moved. 💃🕺💃🕺
AN IMPORTANT MESSAGE FROM OUR DEAR MAN OF GOD, REV. CHRIS OYAKHILOME DSC. DD. @PastorChrisLive Thanks to all of you ministers of the gospel, and many wonderful saints of God for helping to organise tonight's extraordinary prayer meeting. We've made tremendous changes in the realm of the spirit. The Lord answered our prayers and blessed us all. Over 3 billion people participated around the world; probably the largest online prayer meeting ever. The testimonies are overwhelming. We're receiving messages and testimonies from so many who had never been Christians, deeply impacted and received salvation in Christ tonight. The Lord be praised evermore. Watch out for the rebroadcasts, and as we said at the meeting, we'll have live programs for you and with you everyday for the next 7 days beginning tomorrow. Remember the fasting and prayer from 6am to 6pm daily, be sure to indicate which 15 min segment of any of these days you'll be in the prayer chain, using the link: http://prayer.yourloveworld.org Thanks again. The Lord bless you more and more, in Jesus' name. Amen. KINDLY LIKE, COMMENT AND RESHARE!
Happy birthday pastor Ma. We love you.
Today I celebrate God's perfect solution to the world. Ever loving and kind. Happy birthday Esteemed Pastor Ma. Thank you Pastor Ma for being an extraordinary boss. I love you dearly Ma #ElixirPLisaLawal #CeAccraGhanaZone