CE Lagos Zone 4: CELEBRATING PERFECTION HAPPY BIRTHDAY 🎂🎂🎂 on KingsChat Web
CELEBRATING PERFECTION HAPPY BIRTHDAY 🎂🎂🎂 Esteemed Sis Glory Micah Thank you for your steadfast commitment to the Vision of our dear Man of God and your labour of love love sown in his house ..... We love and appreciate you dearly #CELZ4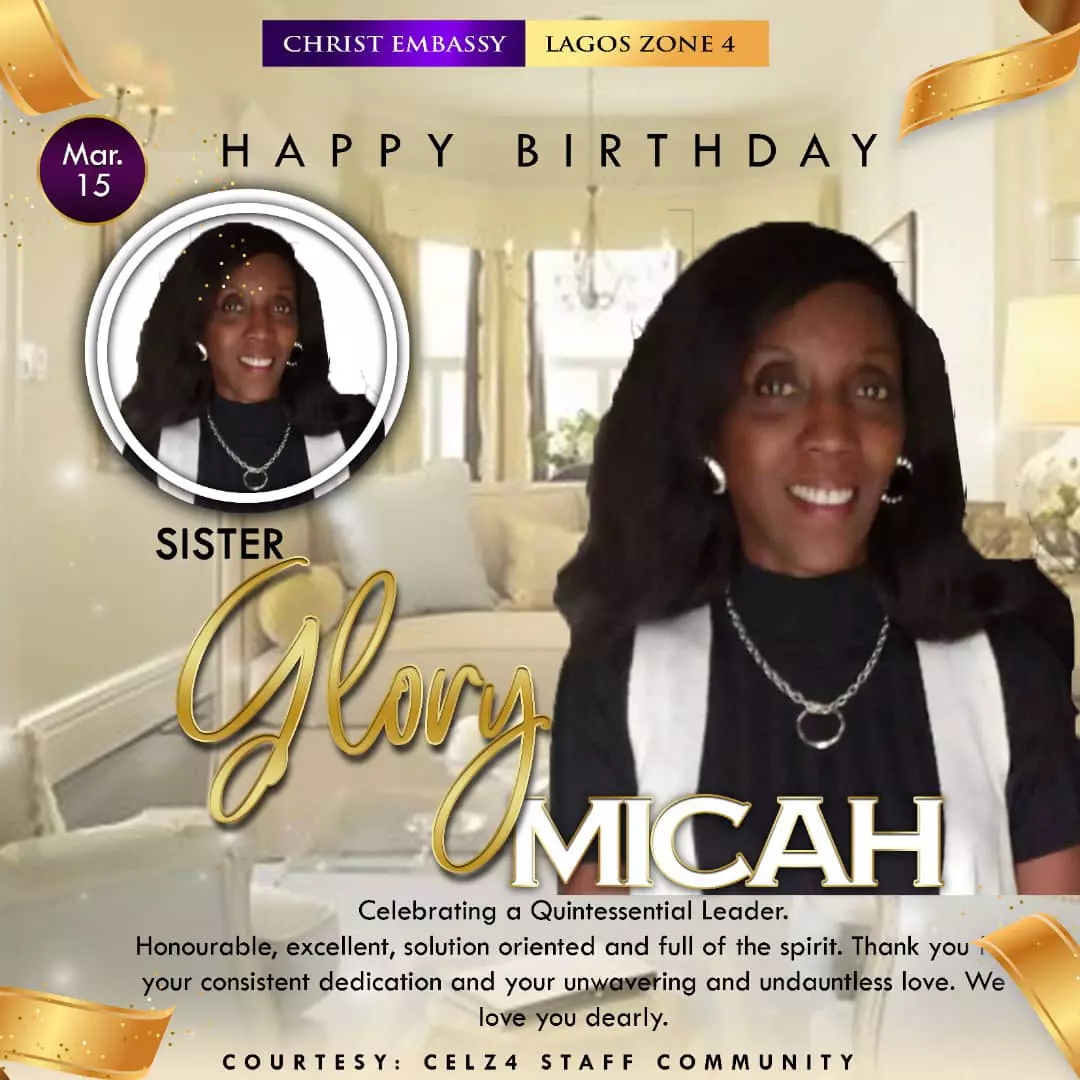 Happy birthday dear Deaconess Adesuwa. You are a bright and a shining light.  Thank you for your passionate commitment to the work of the ministry. Enjoy a beautiful year of perfection.  We love and appreciate you dearly!
#Happeningnow #24hourprayathon South East Zone 2 praying
Happy birthday esteemed sis Toju Aboloje aka Lady T! Perfection is at work in you. Congratulations #cesapele
GLORY!!! TODAY IS- THE FIRST HEALING SCHOOL SERVICE,THEIR UNHAPPINESS WILL BE TURNED TO BLISS, THEIR LAMENTATIONS WILL BE TURNED TO EXULTATION, TESTIMONIES WILL SPRING FORTH.  YOUR SEED IS YOUR ASSURANCE.