The MESSAGE OF THE WEEK is ACTIVATING THE POWER OF GOD. A Christian isn't a powerless victim going through life in confusion and subject to the dictates and circumstances of this world. A Christian is a God carrying vessel endued with dynamic power to cause changes and dominate the earth. This week, devout yourself studiously to knowing all about activating the power of God within you. #loveworldmediavideos #monthofknowledge #PCDL #messageoftheweek #pastorchrisliveprayerthon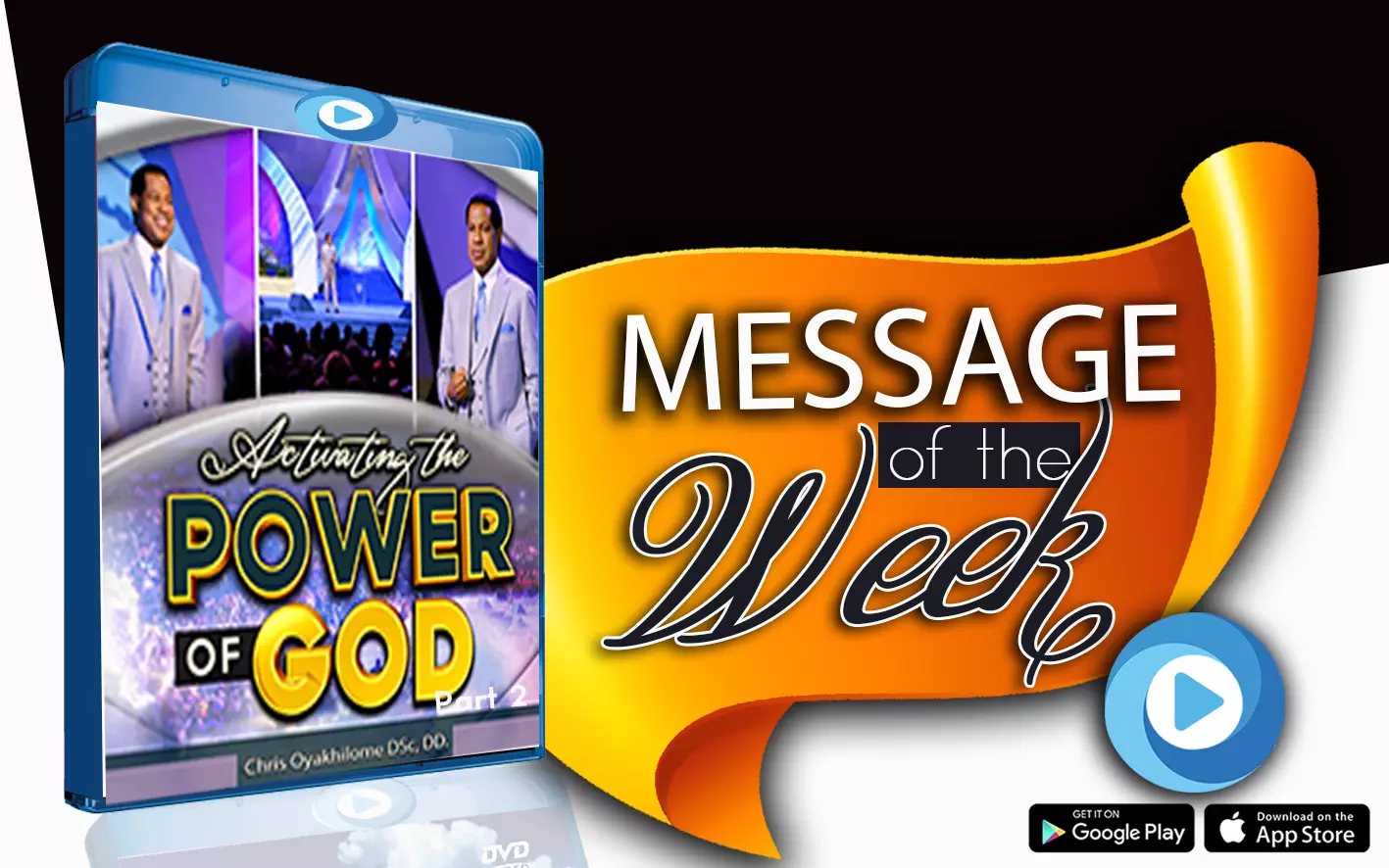 How to prepare for the Prayer Festival and Miracle Service With Pastor Chris. 👉Register for d program. 👉Write down your expectations & pray about it. 👉Plan to arrive early. 👉Pay attention during the session. 👉Take notes during d session #march8thpfms #pfms #celagoszone2
Happening Now..... CE Lekki Choir is currently hosting The Pastor Chris Live Pray-a-thon. Glory! Glory!! Glory!!! What an awesome time to effect changes in the month of Knowledge. Kindly log on to the Pastor Chris Live Pray-a-thon on Kingschat to participate in this life transforming prayer session. Remember non-stop prayers means non-stop answers. #prayathon2020 #PCLprayathon2020 #Iamapriestinoffice #CELekki #CELZ5
It's happening live @government school field, Bonny Island come 20th March 2020. B THERE!!!
How to prepare for the Prayer Festival and Miracle Service With Pastor Chris. 👉Register for d program. 👉Write down your expectations & pray about it. 👉Plan to arrive early. 👉Pay attention during the session. 👉Take notes during d session #march8thpfms #pfms #celagoszone2
🎊🎉🎊 #PMW306 #CelebratingPerfection #CETXZONE2 #CEArlington
Happy Birthday Pastor Ekele. Thank you for your love to the Haven Nation. I Love you Sir.
Hour of Visitation #nobsapele #nobsaplele2020 #cesapele #nsszone1 #tlb
How to prepare for the Prayer Festival and Miracle Service With Pastor Chris. 👉Register for d program. 👉Write down your expectations & pray about it. 👉Plan to arrive early. 👉Pay attention during the session. 👉Take notes during d session #march8thpfms #pfms #celagoszone2