CALABAR MINISTRY CENTRE : SUNDAY SPECIAL SERVICE WITH ESTEEMED on KingsChat Web
SUNDAY SPECIAL SERVICE WITH ESTEEMED PASTOR VALE ODU-THOMAS. ...And the service ended on a very high note! It was a CMC celebration... Everyone were super excited at the announcement of the upcoming Calabar Miracle Crusade. Branded in yellow and displaying the CMC banner; they were charged up, ready for this week's CMC publicity and soul winning activities which will culminate in rapid Church Growth! Hallelujah! #CMC #CALMC #SOULSEVERYWHERE #TEAMCALABARROCKS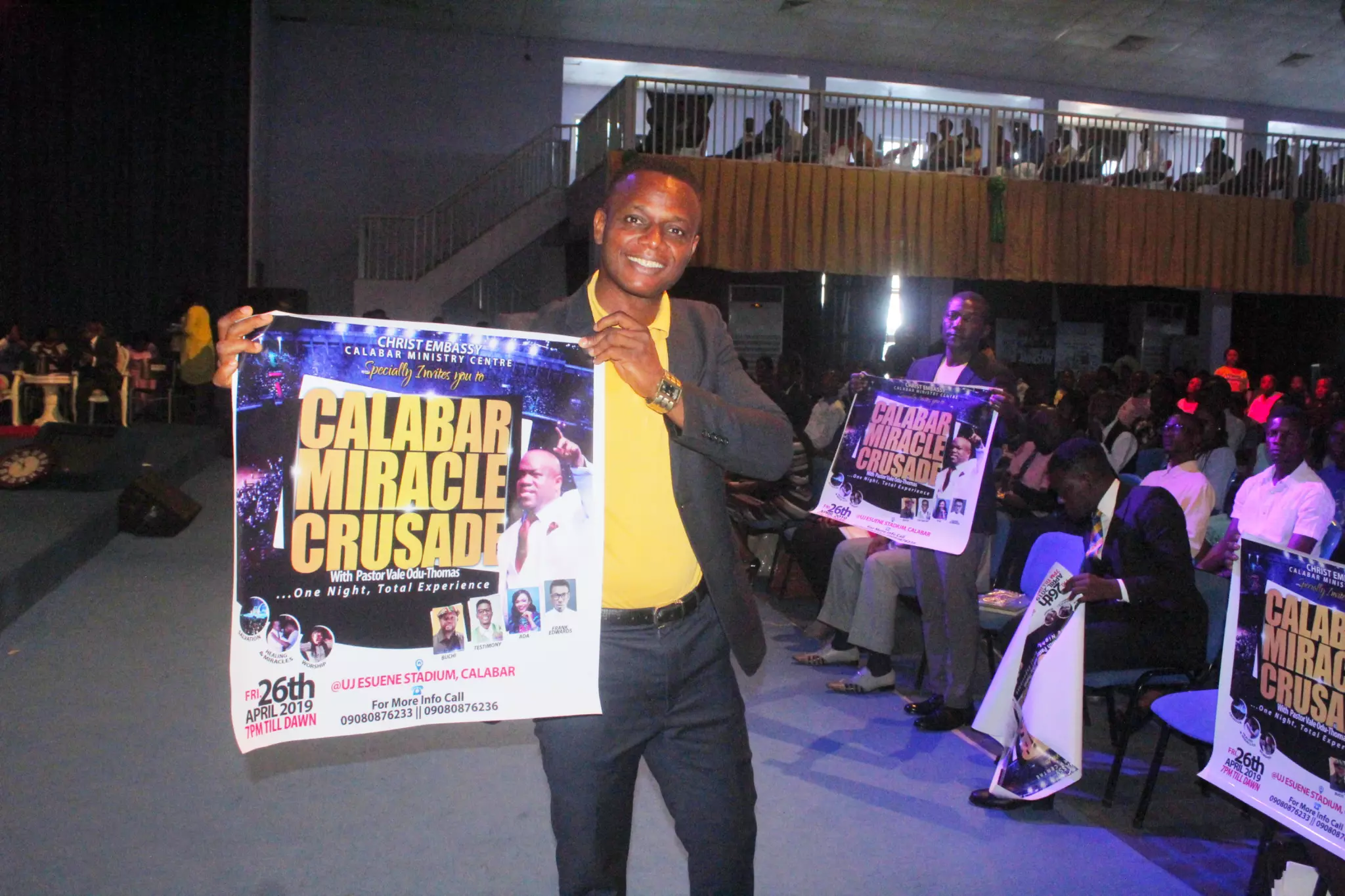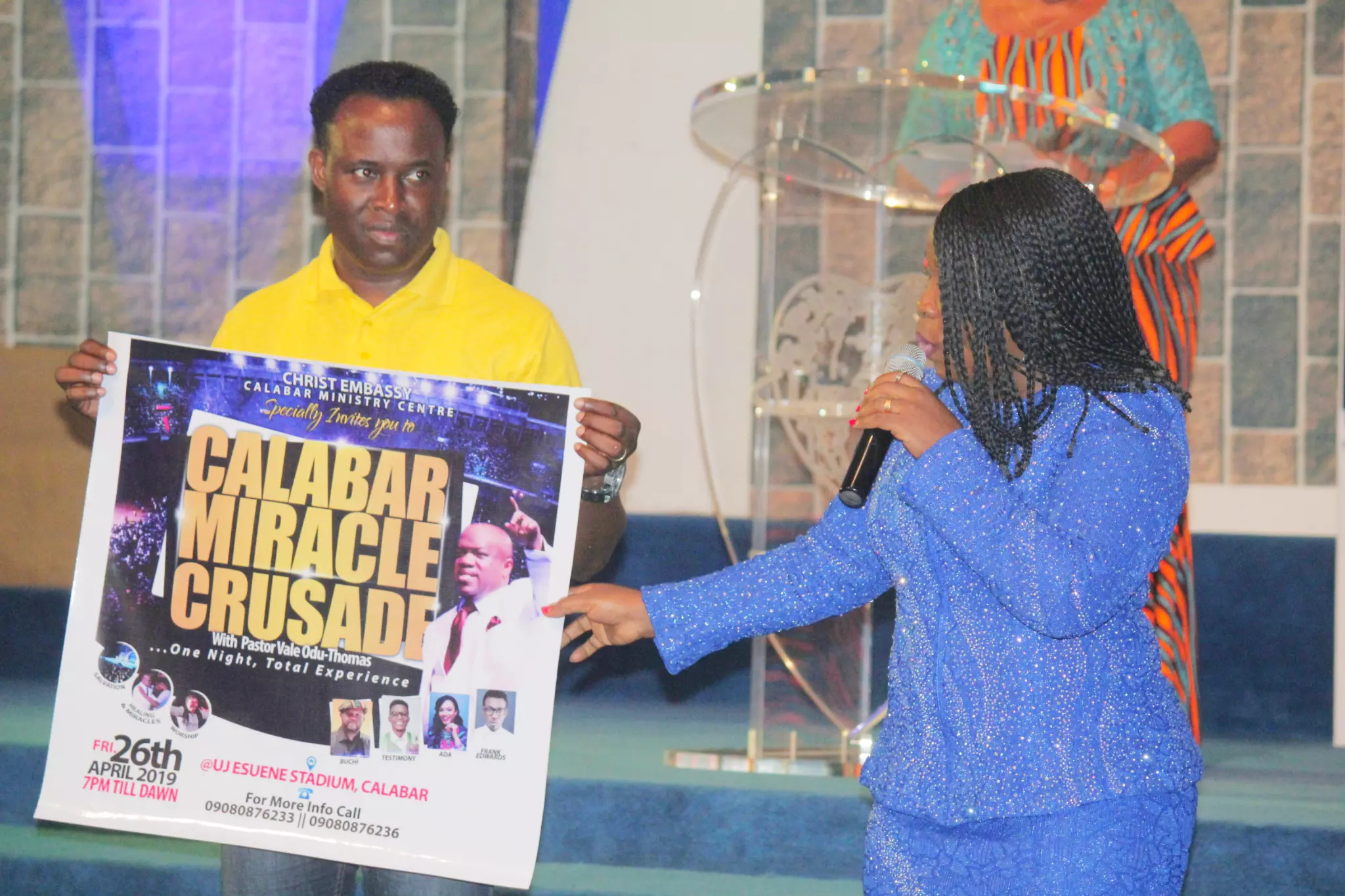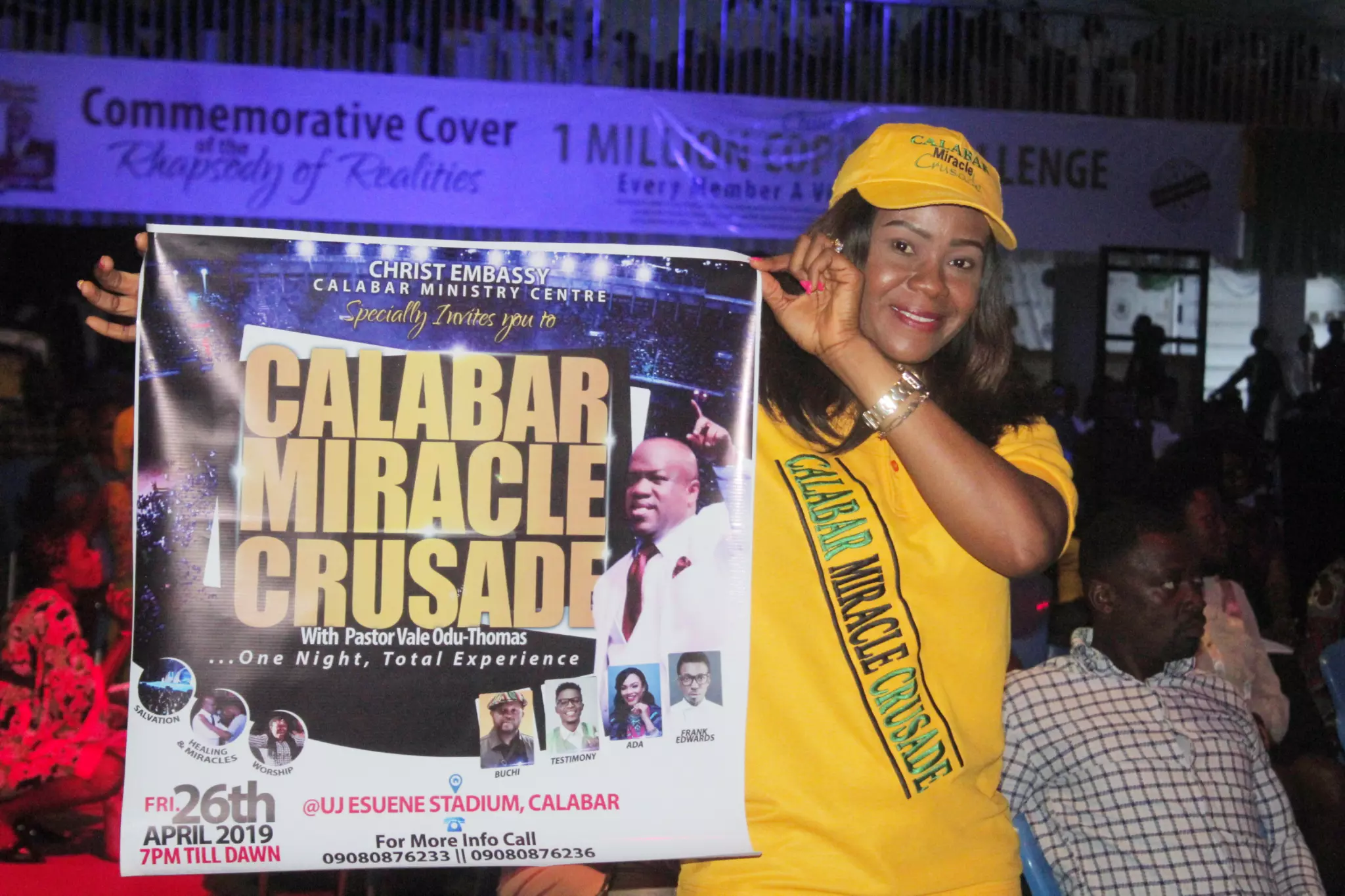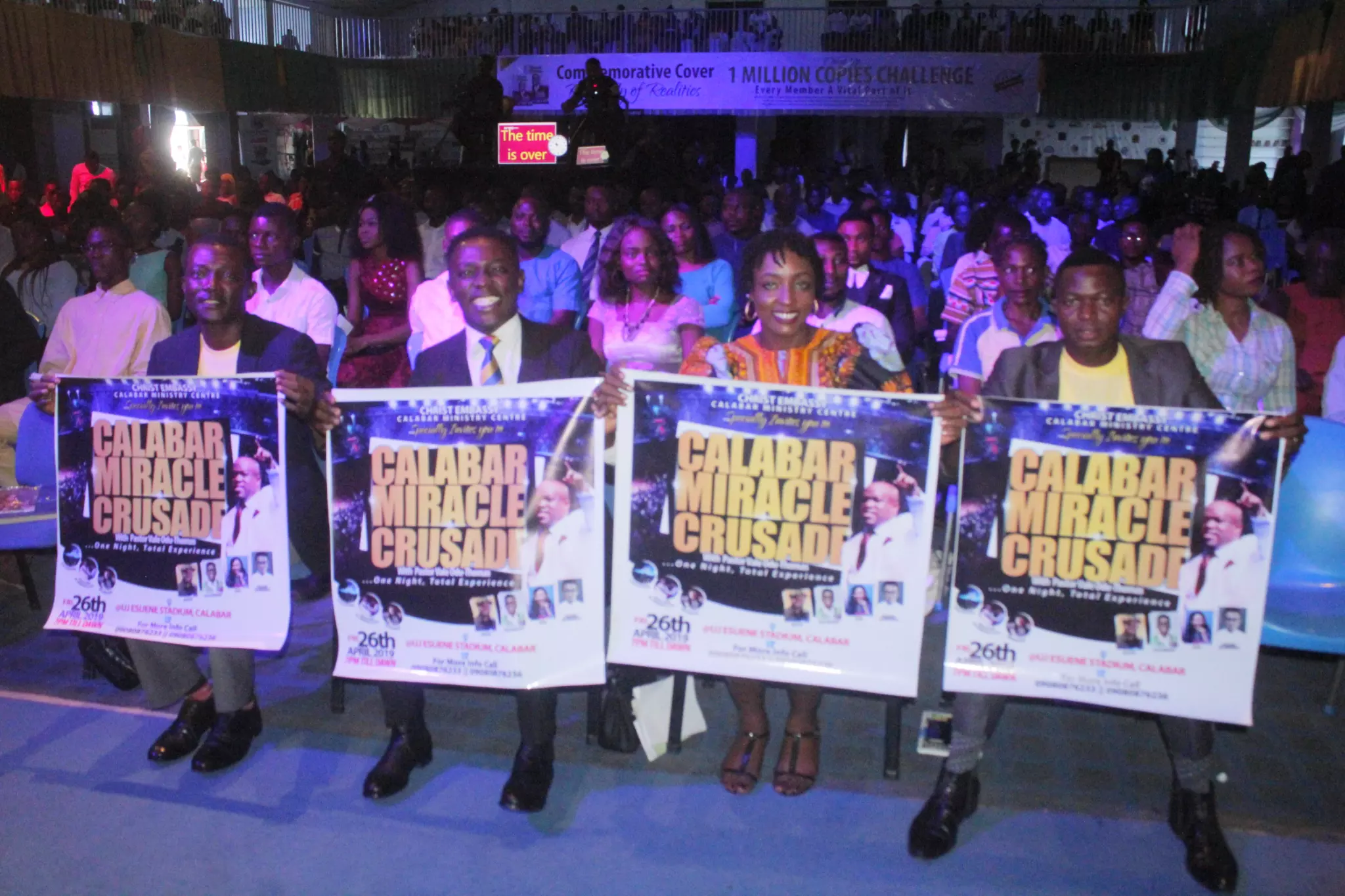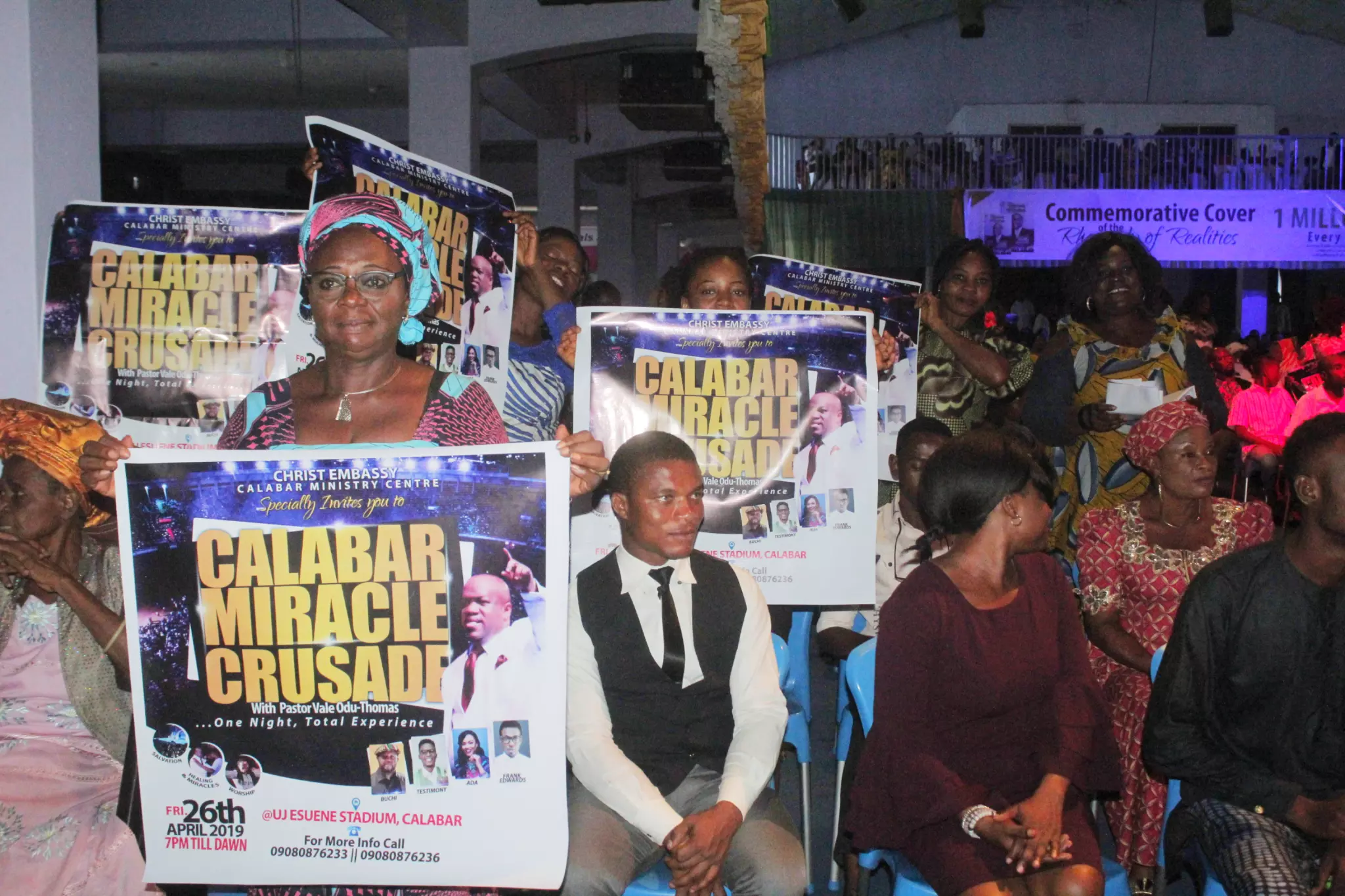 Follow this link to join my WhatsApp group: https://chat.whatsapp.com/EuVw1BGAOYMFKvQbN2eNDk
Hello. I invite you to Faith in Action Crusade with Pastor Ruth Musarurwa, this Saturday 23rd of March 2019 starting at 12noon to 5pm, at Christ Embassy Belvedere Grounds, corner Bishop Gaul & Rekai Tangwena. Do not miss out! Confirm if you are coming? Thank you. God Bless you.
Happy Wedding Anniversary to my Highly Esteemed Pastor Sir and my Highly Esteemed Pastor Ma.
#CEREADINGUSHERS Best ushers in the whole world. We had beautiful powerful Super Sunday. I was glad when they said let's go to the house of God.
Faith In Action Crusade, I'm so ready! I will be there! #FIAwithPstRuth #cesazone5 #cekwekwe
Happening now Word @ Wotk in Christ Embassy Sugarland........the glory of God is moving so strong glorrrrrrrrry #cesugarlamd #cetxzone1 #pastormike #word@work
🌋HIGHLIGHT OF TODAY'S SUNDAY SERVICE WITH THE LIGHT OF BAYELSA (#TLB)! 🎯HOW TO POSSESS YOUR POSSESSIONS (PART 3) With a recap from where we stopped last Midweek Service, Our Highly Esteemed Zonal Pastor, Pastor Obi Umeasiegbu (#TLB) picked up from there and continued the special teaching series, which took us to another level. ● 1 Corinthians 2:12 1 Timothy 6:17 You are blessed so that you can bless someone else. There is a lot for us to enjoy in Christ Jesus. God has given to us all things to enjoy. One of the work of the Holy Spirit is to show us the things that have been freely given to us of God. ● The Seed of Abraham cannot be disadvantaged. You possess through knowledge - Proverbs 11:9 Gal 3:29 ● Genesis 26:1-6, 12-14 Genesis 27:1-24 We are of the lineage of Abraham - we are his seed. The Abrahamic blessings belong to us the New Creations in Christ. Glory to God! #TLB #TheMonthofPossessions #cebayelsa #thelandofgrace #NSSZONE1 #NSSR