I have been a Rhapsody Ambassador since its inception #2001 gladly. #prayingnow #CELVZ #Lagos-Nigeria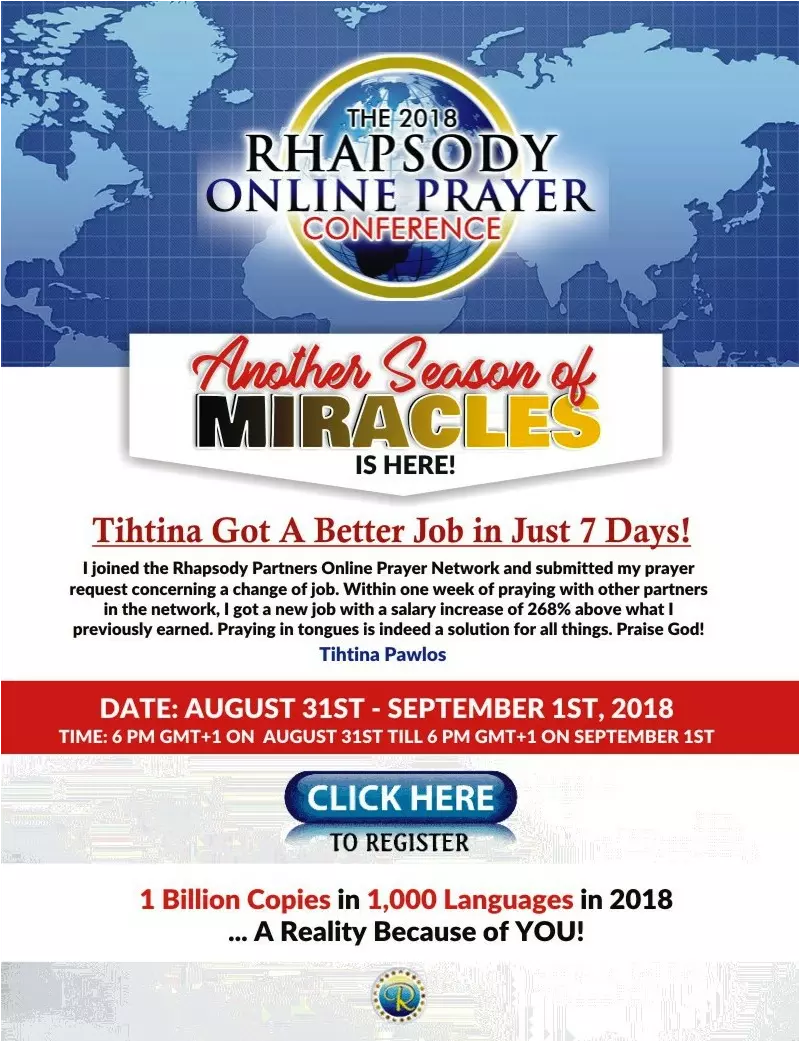 #ROPC2018 #ropcprayinynow #ItalyComo.
"It's all about getting God's word to the people" Pastor Dee #ROPCnow #USA
Am an ambassador now. ROPC 2018#CELVZ
#ROPC2018 #Abuja Hurray! Am a Rhapsody Ambassador
#ROPC2018 #connectedNow #ewcavz4 #DoualaCameroon #CEBonaberi #TriumphantCell3 #HurryAmARhapsodyAmbassador
#ROPC2018 #ROPCprayingnow #UK #CEManchester #UKVZ2
#RORPC 2018. #CEZ1WONDERFUL #EXPRESSAGLOW #CEAKUTE. #PARTICIPATING IN CHURCH NOW.
Rhapsody speaks many languages glorrryyy
#SALPC #SAZONE1 #CEPESUBGROUP #CESANDTONGROUP #WORSHIPNIGHT