CE Port Harcourt Zone 3: Happy Birthday Dear Esteemed Sister on KingsChat Web
Happy Birthday Dear Esteemed Sister Kathryn Kanu! We love you. #CEPHZONE3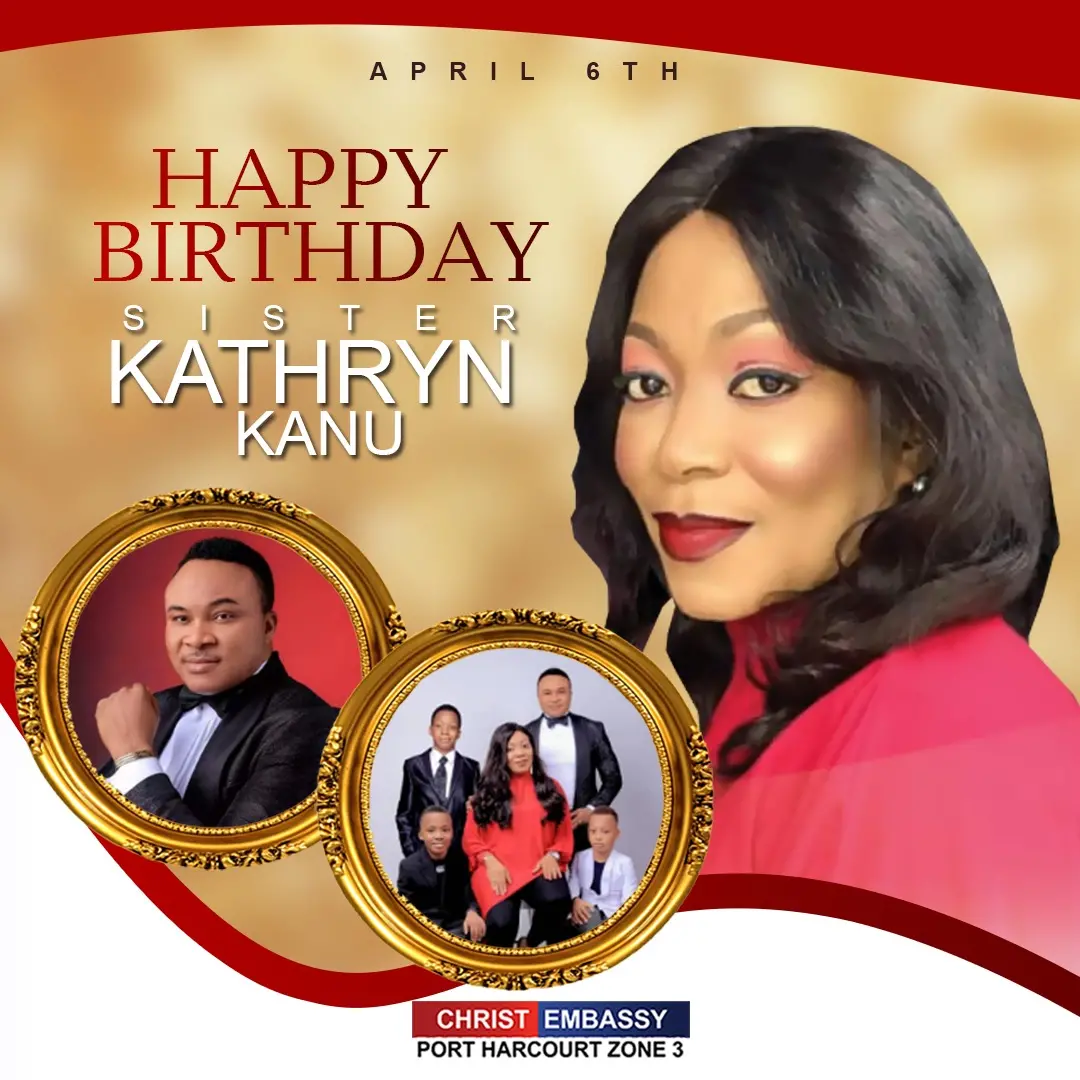 Dr. Sam Pepple
commented:
A Glorious Birthday to you beloved WOG. Thank you for all you behind the scene, making the great work of MOG possible. We celebrate you. 🎊🎷📯
#StillPraying #Day90 (pt 1) #photospeaks - inspiring prayer sessions led by groups from CE Chad; CE Southern Africa Zone 1, South Africa; CE Ministry Centre (Abeokuta) and CE Ministry Centre (Warri), in Nigeria! #prayingnow #prayathon2021 #PCLprayathon2021 #iamapriestinoffice
Truth is reality. Truth is my defence. Truth is my shield. Truth must be told, no matter the circumstances. Truth is my life. Lies and deceptions are blazing their trails, But!! Stay Truthful.
Happy birthday Esteemed Pastor Ma, I love you Ma 🤗 🤗 🤗
Happy birthday to a dear sister and friend, thank you for all you do for the gospel. The Lord will continually reward you openly and abundantly in Jesus name, amen. I love you 🤗 🥰 😍
#celebratinggreatness #celebratingvictories #cemidwestzone #cesiluko #thehavensiluko1 #group8
Celebrating Esteemed Pastors Archie and Ngy Aseme. Happy birthday Esteemed Pastors. Thank you for all you do in the work of the gospel. It is from glory to glory as we await the coming of our Lord and Saviour Jesus Christ. We love you loads #lln #loveworldladiesnetwork
Happy birthday to two very distinguished personalities, I love you Sir and Ma🤗😍❤️
Two ✌️ days to Go!!! 💃💃💃💃A special day With The Boss!!!! Unforgettable ✅ Memorable ✅ Inspirational✅ Worthwhile ✅ Stunning✅ #ADayWithTheBoss #NMT