It's June - the month of Prayer 🗣🗣🗣We are still praying for the Sick today Visit pastorchrislive.org to join prayer session #pclprayerathon🙏🏼🙏🏼🙏🏼🙏🏼 Also Download, enjoy and share Free prayer gift PASTOR CHRIS PRAYS FOR YOU using the link provided 👇👇👇👇 Available on the Pastor Chris Digital Library app (iOS or Android stores) or via web @ www.pcdl.co #pastorchrispraysforyou #pastorchrisliveprayathon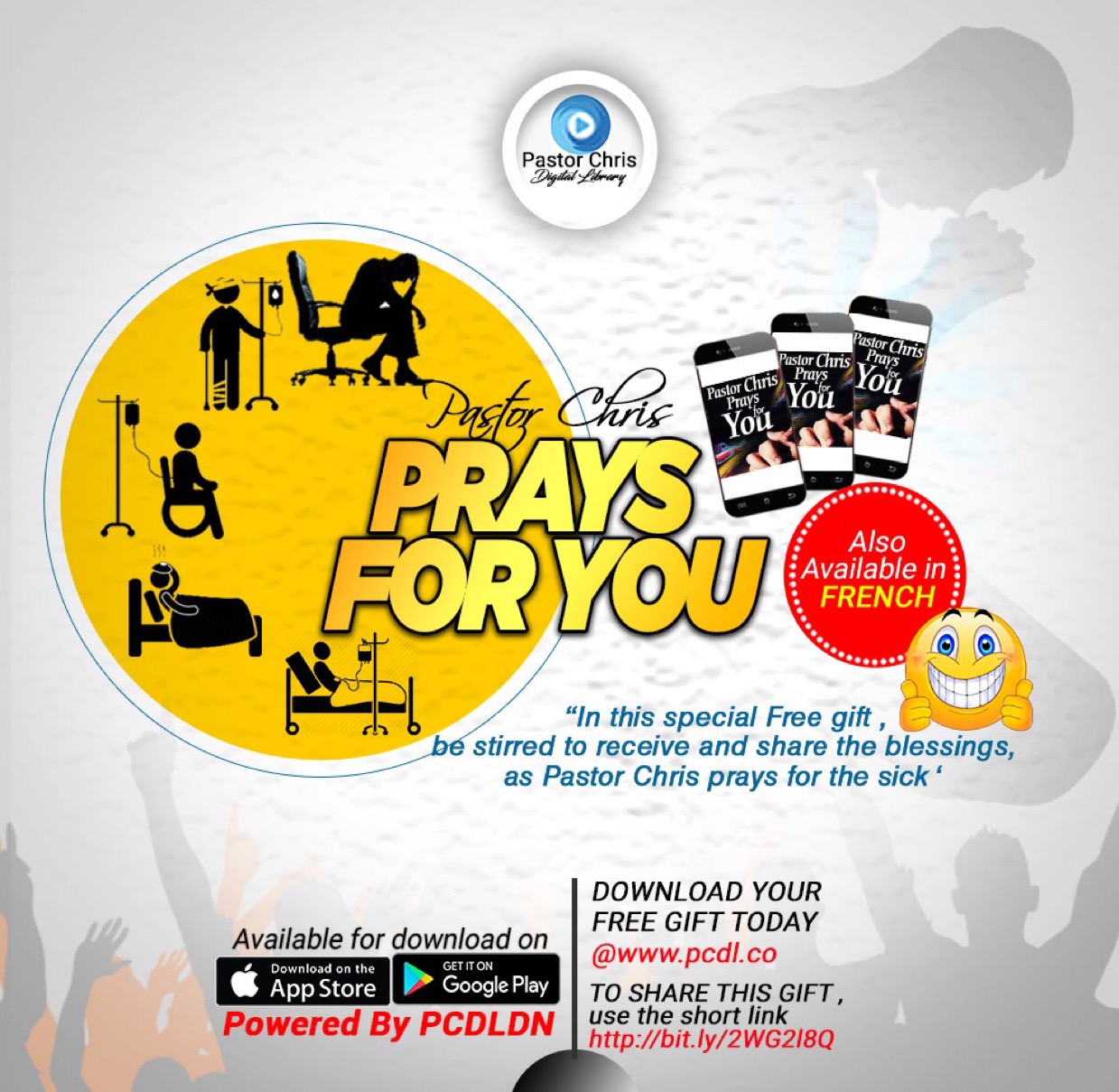 Happy Golden Jubilee of Lights Pastor ma. I celebrate your audacious faith, your incorruptible love and unquenchable passion. Thank you Pastor ma for all your investments in my life I love you so dearly pastor ma. Happy Birthday & congratulations ma. #ptadlightsgoldenjubilee
Happy birthday dearest sir. You're a blessing. A conveyor of divine verities. Have you noticed his style of communicating the gospel? You're exceptional. Enjoy this new level & exude all that is in heart for your life with joy and ease. Shine bcause you're a superstar born great.
Happy birthday Bro Collins. You are a spirit in motion, unstoppable, indomitable! You function in supernatural wisdom, insight ! Your testimonies of faith are mind blowing! I thank God for you, a son of consolation. #cecanada;#cebramptonwest
I am effective and bearing fruits of righteousness. Gloooory
Happy birthday dear Pastor Ifeakachukwu, it's from glory to glory , keep shinning everywhere.
"We Aren't Called To Participate, We Are Called To Dominate" ~Pastor Lanre Alabi @plalabi #churchgrowthinternational #cgi #lwcgi #leaderstraining
Happy sweet birthday to my best brother ever. you are a wonder to your generation. Thank you for being so dictated to ministry, thank you for being so inspiring. You will walk in the light of God in this new chapter of your life. I love you so much. Keep being amazing.
Happy Wedding Anniversary Brother Emeka and Deaconess Ngozi ilechie. it's a new year,a new dawn and a new beginning. it's from glory to glory,God is taking you. Thank you for your commitment towards the spread of the Gospel. we love and appreciate you. #CEUYO #SSZ2