Christiana Eweka: RESPOND ONLY IN LOVE But on KingsChat Web
RESPOND ONLY IN LOVE But I say unto you, Love your enemies, bless them that curse you, do good to them that hate you, and pray for them which despitefully use you, and persecute you (Matthew 5:44).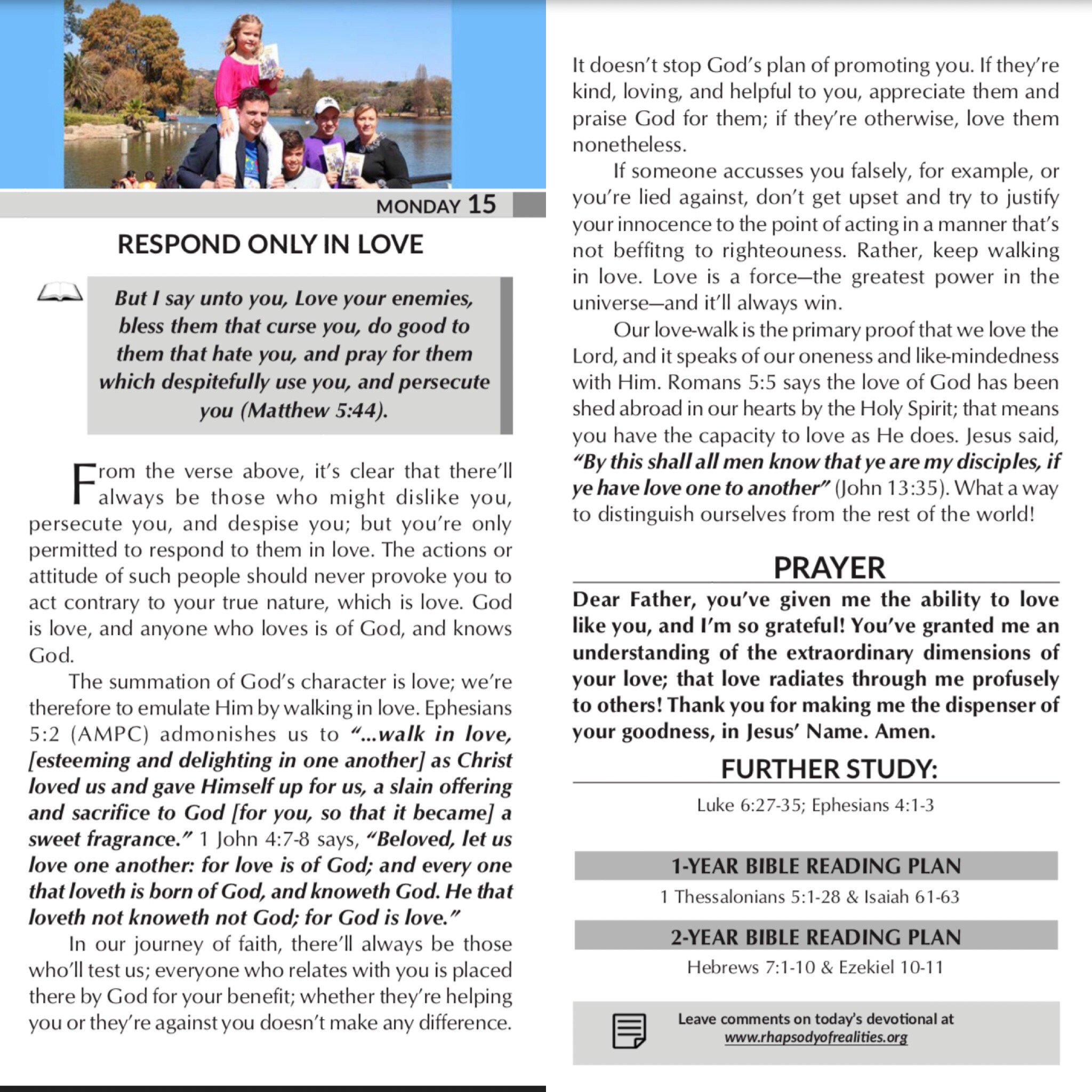 Final Day Reachout Bratislava, Slovakia - More Picrures
https://www.kingsch.at/p/cS80RWp
Blessed family. #Family #Blessed #Graced #ThePriest #Milan
SATAN CAN'T RESIST THE NAME (Order Out The Devil, Using The Name Of Jesus) Mark 16:17-18 "And these signs will follow those who believe: In My name they will cast out demons; they will speak with new tongues; they will take up serpents; and if they drink anything deadly, it .."
Happy wedding anniversary Pst Lanre and Pst Seyi Adewoye. I thank the Lord for bringing you to ilorin, you've both been amazing in all your ways. From the depth of my heart, l say l love you. Cokers
Happy Birthday most sister keep Enjoying All The marvellous Blessings of God.
Am new here can someone help me find myself in good place🙏🙏🙏🙏