florish: Wao!! Making power available praying on KingsChat Web
Wao!! Making power available praying -thorn #Nsszone 1 #ceughelli #praying -thorn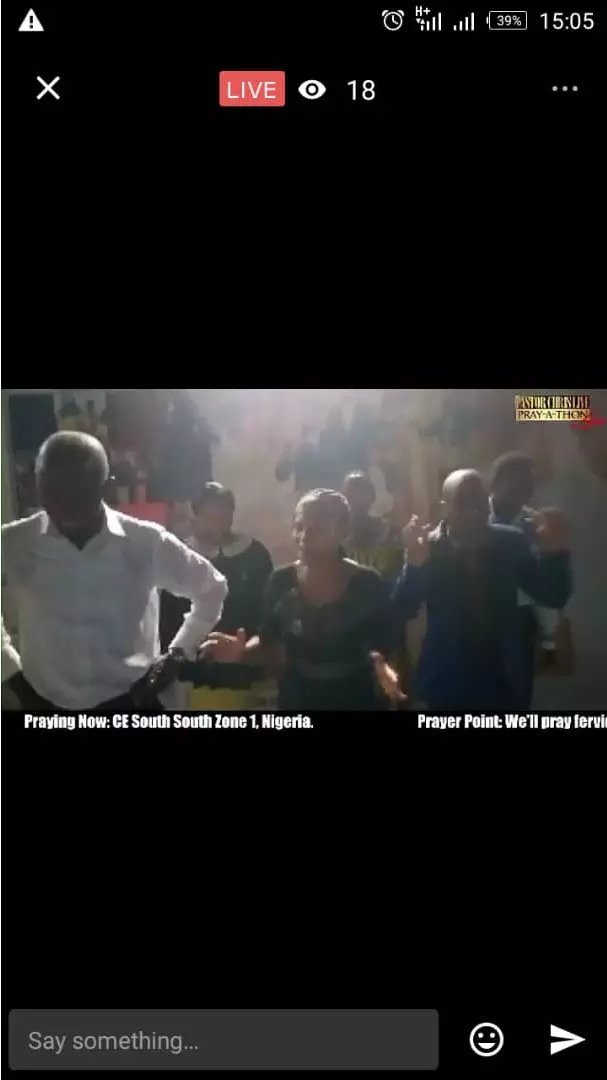 florish
commented:
Glory to God!!! For the privilege of hearing God's word consistently my vocabulary changes as l listen to Pst messages from #wordoutreach #wordfest #Nsszone 1 #ce ughelli
Psalms 37:33 My steps are ordered of the Lord and he takes pleasure in my ways. Oooooh I am continually led in paths of righteousness 💃💃💃Psalms 23:3 I AM LED #SPEAKINGTHEWORDTOMYSELF #CESAZONE1
#theexceptionalwoman #tew #exceptionaldiva #CELZ1Rocks #IkoroduisBig
#ukzone2 #lwnorthampton #nationaldayofprayer In just an hour Prayers for frontline healthcare workers and professionals. Thank you Pastor Tony Aduroja
Happy Birthday Pastor sir I was heart broken,no hope or future,but Ur words located me d Ist day i came2 CHURCH. U said I can have a GREAT LIFE,NEW STORY, FULFIL MY DREAMS etc & that God was my HOW. Frm that day u left me wit a SPECIAL GRACE. Frm givin #200 i now giv in Millions.
#c.e venezia Italy thanking God for everything
#theexceptionalwoman #tew #exceptionaldiva #CELZ1Rocks #IkoroduisBig #CEIkorodu
💕HAPPENING NOW💕 💫THE WORD UNDILUTED FROM ESTEEMED PASTOR TEAGLE.💫 PHOTOS SPEAKS. #cebramptonwest #cecanada
Understanding the rules of prayer for different situations and how to apply them for your desired outcome. Thanks to Our Man of God and teacher for this classic book in prayer #Haven ZE2 VRP has been phenomenal , reviewing the book as a group has been impactful