CE Lagos Zone 2: 🙏🙏🙏PRAYERS FOR 1 MILLION RHAPSODY on KingsChat Web
🙏🙏🙏PRAYERS FOR 1 MILLION RHAPSODY OUTREACHES FIESTA PRAYER POINTS FOR TUESDAY AUGUST 4, 2020. 12NOON & 10PM 🙏Pray concerning our 1 Million Rhapsody Outreaches Fiesta, thank God for the unique opportunity to get more people to partner with the vision and the message of our dear Man of God, Pastor Chris. Pray for these sponsors, that as they take prompt action to pay for copies of Rhapsody of Realities, they will experience an avalanche of miracles. Philippians 1:7. 🙏Thank God for the overwhelming response of our brethren in getting external sponsors to pay for copies of Rhapsody of Realities. Declare that our brethren are coming back with glorious testimonies of how easy it was and we exceed our set target for sponsorship, by the power of the Holy Ghost. Ephesians 3:20-21.  #CELAGOSZONE2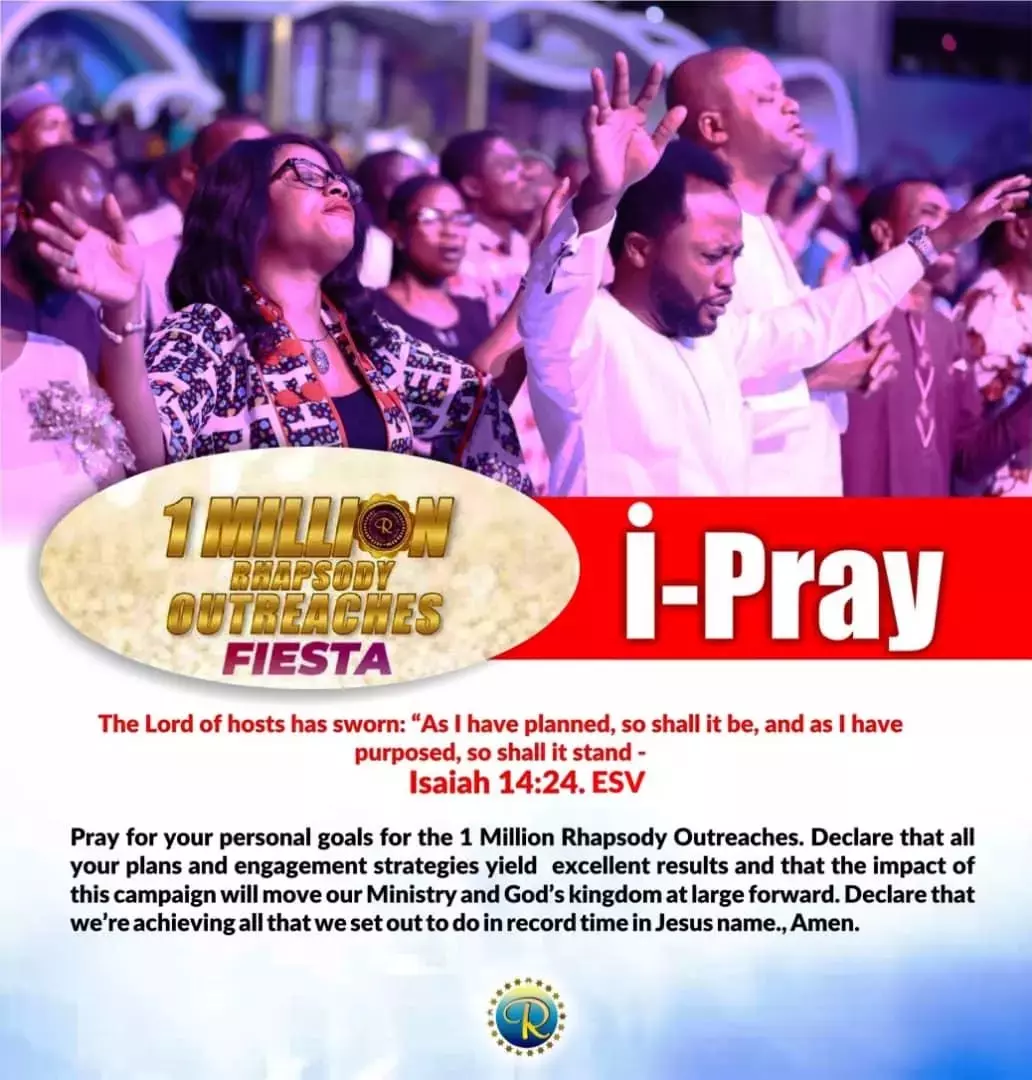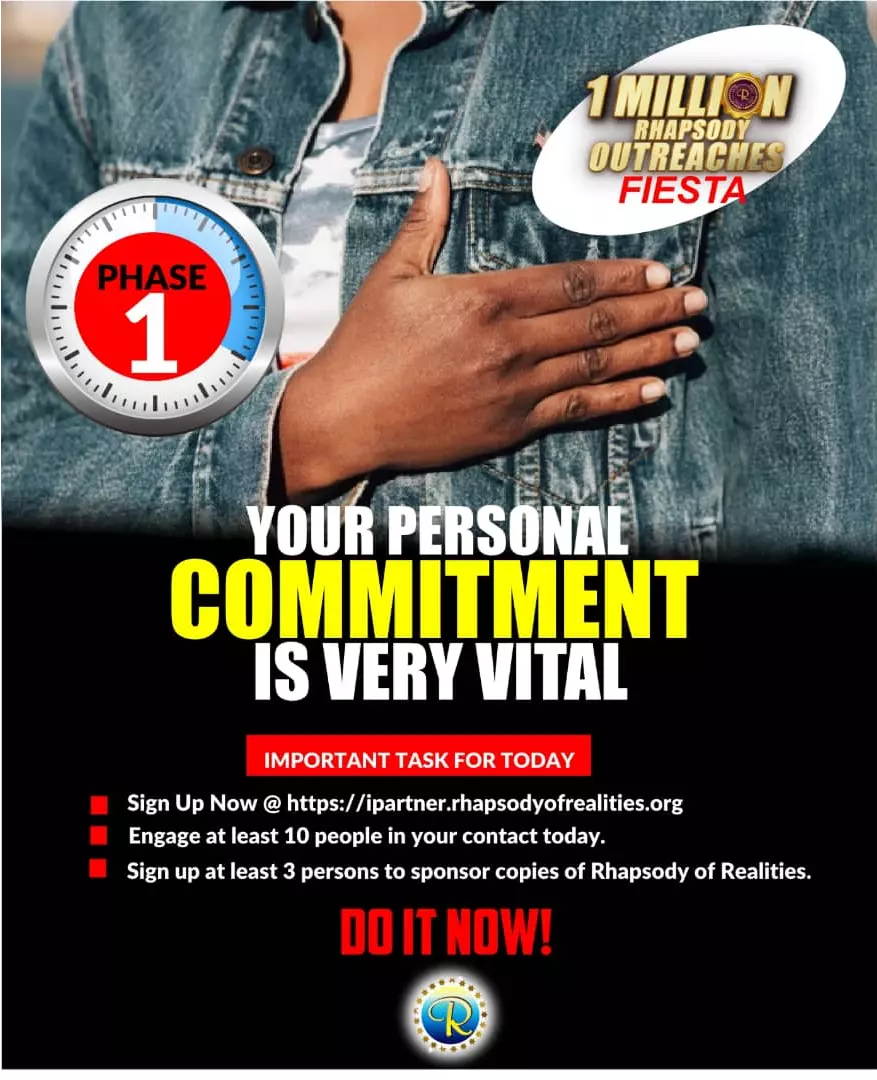 CONGRATULATIONS TO OUR EXCEPTIONAL LOVEWORLDSAT PROJECT CORNERSTONE - BLUE BUILDER 🌎🌍🌏😇💙 Thank you Esteemed Brother Ian & Rahma Samakande, CE Zambia Group, SA Zone 3, for launching into LoveworldSAT's Project Cornerstone with great passion through your contribution towards this world and life changing initiative. We love you and God bless you. #loveworldsatprojectcornerstone #loveworldsat #loveworldnetworks
Loading....... #GearShift #GearShift3.0 #BLWCampusMinistryRocks #BLWUKZoneA
Wow! I celebrate you today bro ilum Agbai , a man of great faith , few words but backed with action , i admire your passion for ministry, thank you for your commitment to the Team work in Transamadi group. The Lord has honoured you and increased your grace for bigger things!
Our company is doing some market research. Here is a 1 min survey would you check it out ? Unleash your potential https://qapp.live/res/10527/176629
🙏🙏🙏PRAYERS FOR 1 MILLION RHAPSODY OUTREACHES FIESTA PRAYER POINTS FOR TUESDAY AUGUST 4, 2020. 12NOON & 10PM 🙏Pray concerning our 1 Million Rhapsody Outreaches Fiesta, thank God for the unique opportunity to get more people to partner with the vision and the message of our dear Man of God, Pastor Chris. Pray for these sponsors, that as they take prompt action to pay for copies of Rhapsody of Realities, they will experience an avalanche of miracles. Philippians 1:7. 🙏Thank God for the overwhelming response of our brethren in getting external sponsors to pay for copies of Rhapsody of Realities. Declare that our brethren are coming back with glorious testimonies of how easy it was and we exceed our set target for sponsorship, by the power of the Holy Ghost. Ephesians 3:20-21.  #CELAGOSZONE2
CONGRATULATIONS TO OUR EXCEPTIONAL LOVEWORLDSAT PROJECT CORNERSTONE - BLUE BUILDER 🌎🌍🌏😇💙 Thank you Esteemed Brother Ian & Rahma Samakande, CE Zambia Group, SA Zone 3, for launching into LoveworldSAT's Project Cornerstone with great passion through your contribution towards this world and life changing initiative. We love you and God bless you. #loveworldsatprojectcornerstone #loveworldsat #loveworldnetworks
There is a change in the atmosphere! #GearShift #GearShift3.0 #BLWCampusMinistryRocks #BLWUKZoneA
Something is cooking..... #GearShift #GearShift3.0 #BLWCampusMinistryRocks #BLWUKZoneA
Surely we have recieved a sure word of Prophecy and we are taking charge globally...Yes is #RECOVERY All the way💃💃💃we are surely making progress...Thanks to all our global Rhapsody of Realities Bible Partners in Northern Central Zone2..The Lord mightily bless and enlarge you all..Is forward & upward only for you.... #WelovePastorChris #AmaProudSponsoroftheBible #IamOnAMission #AmAnArdentPartner #RECOVERY #CEMakurdi #NCZ2
Happy birthday dear Sister Ifeoma💞💞. Thank you for your commitment, your labor of love and diligent in service. May the Lord continue to shower you with Favour. I love you.