Happy Birthday Dearest Sis Shalin. We celebrate your beautiful life of faith and service to the Lord. Thank you for being a tremendous blessing to us all. We love you and your family so very dearly! Enjoy your birthday of perfection in this glorious year of perfection! You are fruitful and productive in every good work! Happy Birthday from all of us! We love you dearly! #CENorthYork #HappyBirthday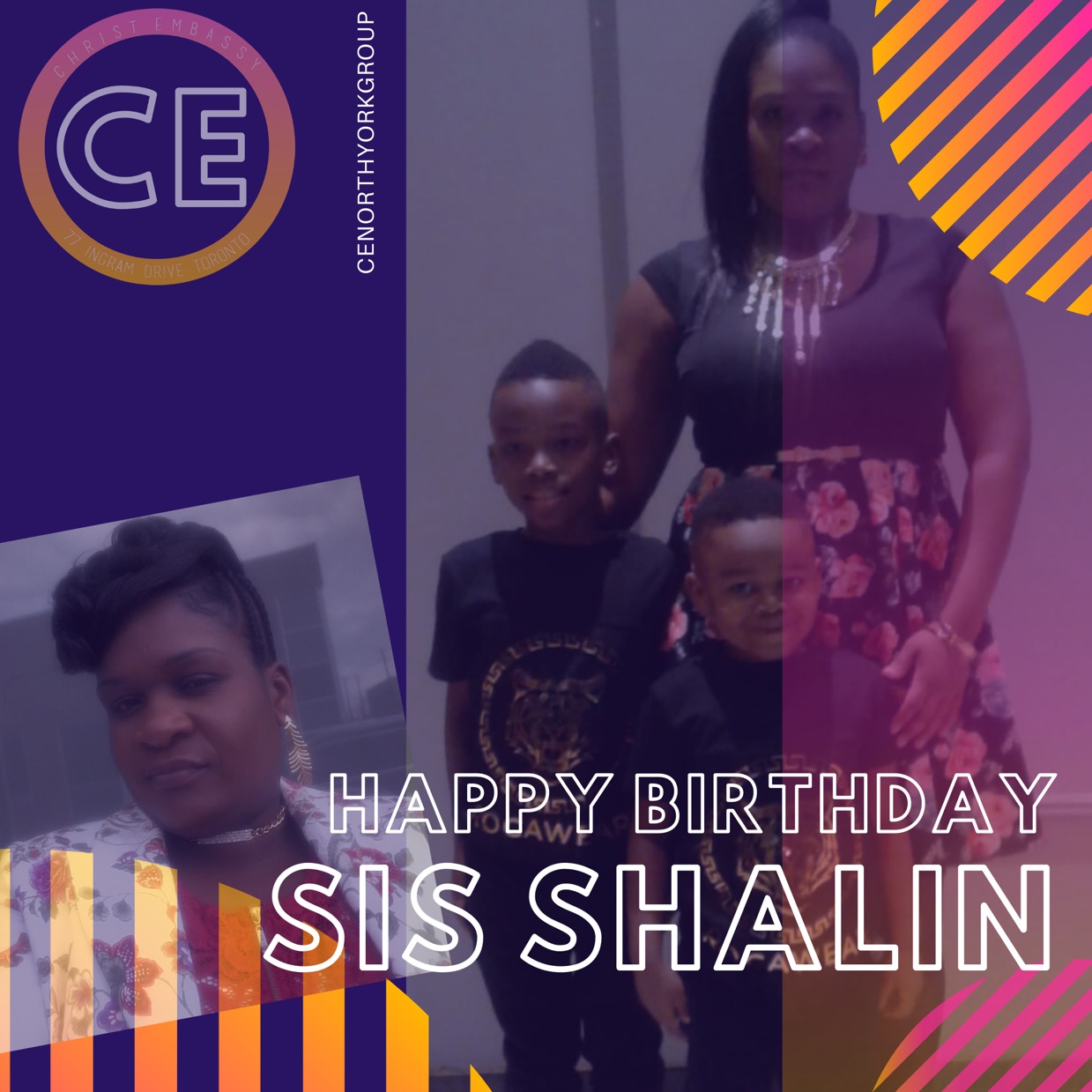 Dcns Molly- Huios of God
commented:
Happy Birthday Sis Shalin. You are so so blessed and a blessings to us all. I Thank God for your life. Grace and peace be multiplied in your life. Perfection in all that concerns you. God Bless you. Love you.🎂🎂🎂🎂🎂🎂💕💕💕
It is just one day with our highly esteemed Rev Ken. #RKOinYourWorld #RevKen #2DaysofBlessingsandGlory #CECanada #cebramptonwest
Happy Birthday Sis Florence HOFFMEYER from the Healing School Cyber Church. Thank you for your Love and care for the things of the Spirit. We really love and appreciate you.
Over 15 billion stolen credentials are for sale on the Dark Web now A new study from Digital Shadows has revealed just how valuable stolen credentials can be on the Dark Web. https://www.techradar.com/news/over-15-billion-stolen-credentials-are-for-sale-on-the-dark-web-now
The Kid's are not left out also !Zoe's Psalms of thanksgiving😍😍 #IGiveThanks #midyearthanksgiving #CELZ5Thanksgiving #CELZ5. #CELEKKI #Childrenschurchministry
🎂🎉🍾🍸🌹🎊🎼 Happy birthday of perfection to you dear Pastor T umi. Grace and peace is multiplied unto you already. Keep basking in God's goodness. Amen!
Remember what I the Lord has done and give me thanks. I will never stop giving you thanks oh Lord, for all you have done for me and my family. #iGiveThanks #midyearthanksgiving #CELZ5thanksgiving #CElekki #CELZ5 #Church2- 3
Celebrating Grace and Truth. Happy birthday Sir. #ceoguola #cemidwestzone #iamalive