Happy birthday,what a time it's to celebrate the grace of God in ur life,you are a blessing to the body of Christ, none to compare the love you express,I am grateful to God for knowing you,our grate God has granted you ur desire in Jesus mighty Name much love from to you HBD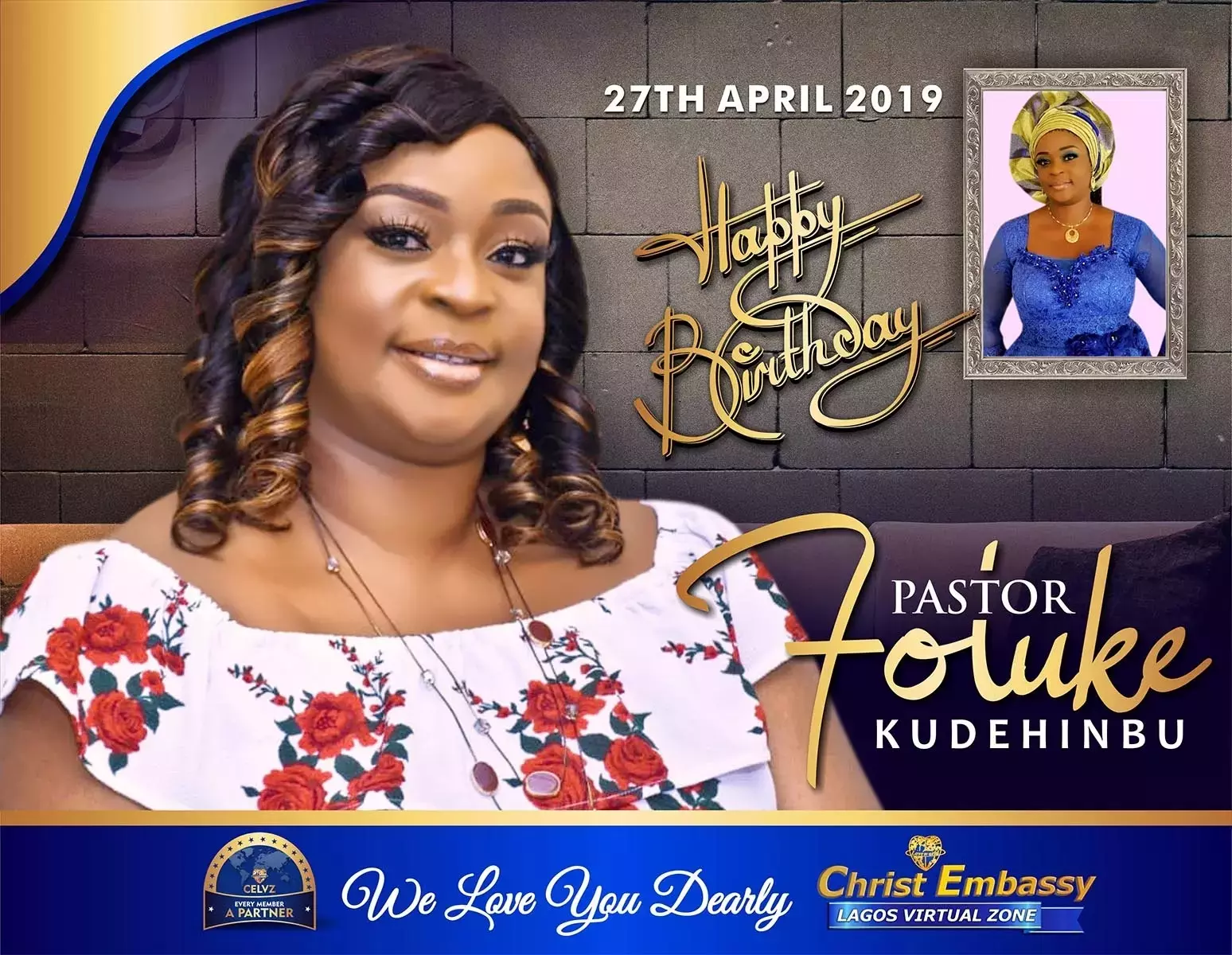 Excellent Pastor Rekhia
commented:
Happy Birthday Pastor Foluke. Increase grace and abilities in all you do this special year. God bless you more and more.. I love you
Pfk
commented:
Love you my brother. Thank you very much.
* Celebrating the worlds greatest author - Pst Chris Oyakhilome * World Book Day
FACTS YOU SHOULD KNOW. Do you know that David De Gea of Manchester United is the first united goal keeper to concede 50 goals in a season in the last 40 years.
The world best Author in the whole world, Our Dear Man of God Pastor Dr Chris Oyakhilome, #worldview #worldbestaurthor #PastorChrisOyakhilome #ceportshepstone #Durban #cesazone2 #southenafrica
Celebrating the world's best author. I love you sir! #Globalbookreview #SAregionSTTPL #PastorChrisWorldsNo1Author
7 Spirits of God #BestAuthorPastorChris
Hi there! Visit https://one.jumia.com.ng/referrals/?invitedby=e40522e5-f547-4067-a7a1-52a2e27f0e4a to buy airtime and pay your bills. Enjoy 20% cashback on your first transaction when you enter the code WELCOME20. #jumiaone
World book day #BestAutoPastorChris Cequeenstown
Celebrating the world number 1 author! #RevChrisOyakhilome #worldbookday #stpplsouthernafrica2019 #cesazone3 #cegaborone1 #cebotswanagroup