Happy birthday Pastor Becky. Tenacious, kind and diligent. Thank you for being an anchor of grace for many that you have blessed over the years. You are a rare gem. Have a glorious day.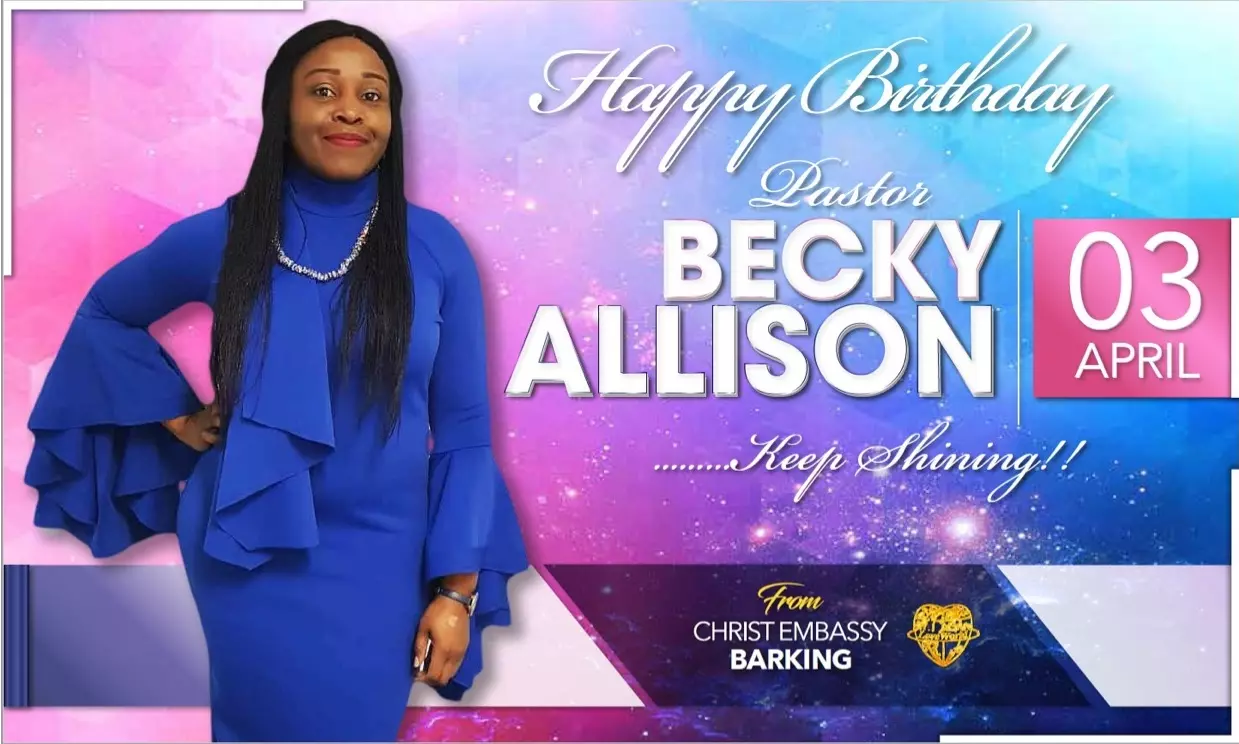 Cynthia Goodwright
commented:
Happy Birthday Esteemed Pastor Becky. Loving and beautiful. God bless you for all you do in Jesus Name.
Dcns. Kate Nguini
commented:
Happy Birthday Pastor Becky.!! I love You; you are so Sweet !!!God bless you more and more.
Pbecca
commented:
Thank you so much Pastor Lewis
Celebrating D- Capi D- Capo... celebrating great exploits in ministry .... no yobo yobo😁 I love you LARGE💖💖💖💖💖💖 #PEA0304
Wolves 2- 1 Manchester United Manchester United missed the chance to move third in the Premier League last night. Join our Sports analysts now and catch the highlights & news making the round in the world of sports! Call : +234 803 111 8975. SMS Only: +234 816 672 2359. Showing now on LoveworldPlus www.loveworldplus.tv/watch #pastorchris #loveworldplusshines
Just leave your comments and likes coming in, this is just too beautiful!!! #cakecreativity #foodalert
When it comes to spreading the gospel, we go back to back and give no room or breaks..... we are at it again.... From Mega Cell Outreach, to Super Sunday!!!!!!!! I have expectations..... #ESSUK2Z4 #UK2Z4MOST #CEBarking
You surly must be there!! #confirmcoming #cekumasi2 #FaithconventionKumasi #ceaccraghanazone
Just leave your comments and likes coming in, this is just too beautiful!!! #cakecreativity #foodalert
Happy light birthday to our Esteem HOA thank you ma for your passion for the gospel. Love you liquidly
In days of Pastor T, so mightily grow the Word of God and prevailed #PastorT@50 #iloveu1by1 #Lusaka1 #ZambiaGroup
HAPPY BIRTHDAY PASTOR PULENG NAMANE! We love and celebrate you dearly. #cesazone1