The Haven Nation: Congratulations To Our 3rd Runnerup; on KingsChat Web
Congratulations To Our 3rd Runnerup; Zone E7 For Their Attendance In The Haven Daily Global Morning Prayers today. #TheHavenNation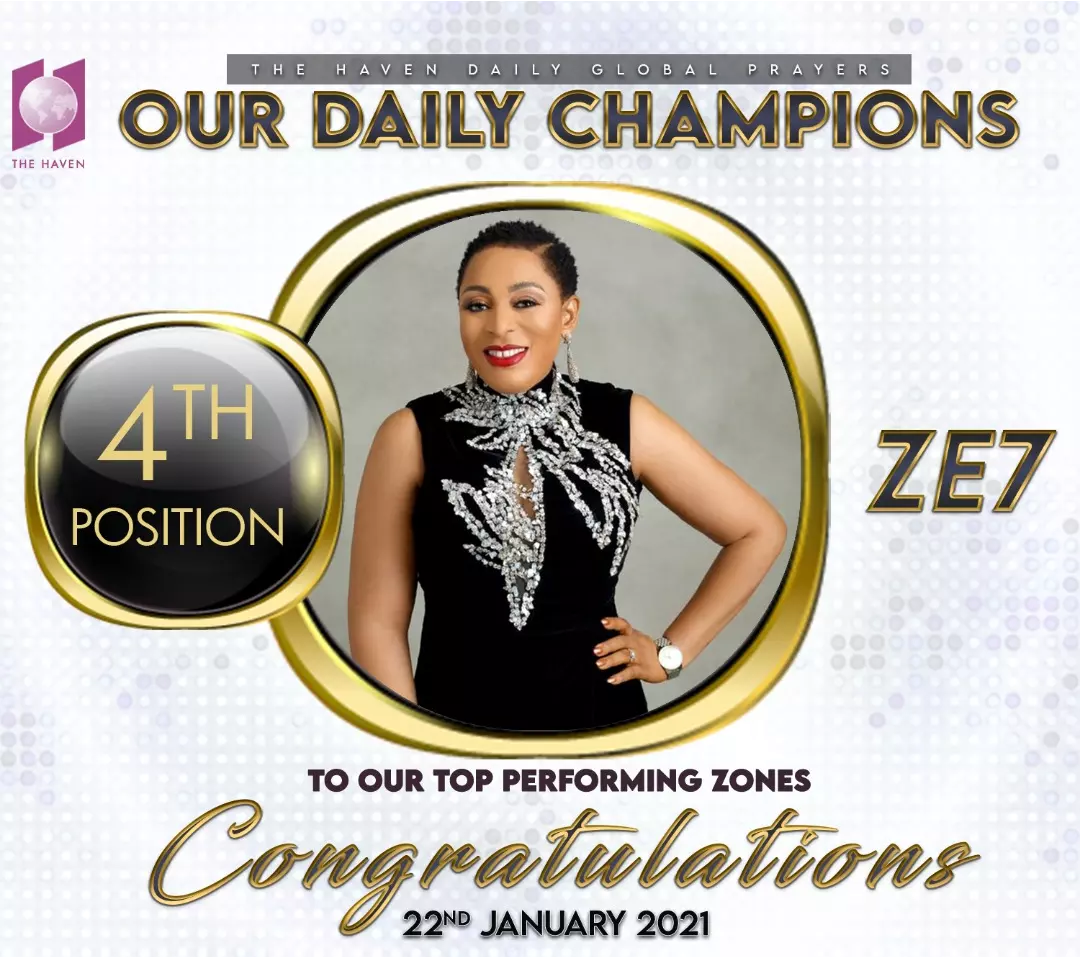 LisaAmanda🇿🇦
commented:
A lot of people have been pretty skeptical about investing in bitcoins and that is very understandable because of how risky it can get. However, with the right account manager bitcoins trading has proven to be one of the most lucrative online platforms to invest. Getting the right account manager is also not as easy as it sounds that is why I recommend Mr Thomas fxgeorge, He is highly reliable and also guarantees a accountability. Within a short time, you will definitely make so much profits. Content Mr Thomas fxgeorge WhatsApp+1(850) 7391660
https://enterthehealingschool.org/cyberchurch/ #hscyberchurch #healingtothenation
Happy Wedding Anniversary Esteemed Pastors Ambrose & Dupe Isesele. We Love You Dearly.
Congratulations To Our 4th Runnerup; Zone A4 For Their Attendance In The Haven Daily Global Morning Prayers today. #TheHavenNation
*Everything was made from preexisting materials. In reality, nothing is new in the world; 'new things' are just new designs of what already existed. What we own was once not ours and will once not be ours. While we have them, we must use them for the right purposes.
Congratulations To Our 2nd Runnerup; Zone A1 For Their Attendance In The Haven Daily Global Morning Prayers today. #TheHavenNation
Nature of Perfection see next post
https://enterthehealingschool.org/cyberchurch/ #hscyberchurch #healingtothenation
THE HEALING SCHOOL PRAYER CONFERENCE Register now to attend the Prayer Conference @ prayer.enterthehealingschool.org/reg/HSPI Create your personalized Avatar @ http://enterthehealingschool.org/prayerconference/avatar/ #HSPC #healingtothenations #hsinfluencers