Ejiro Akposheri: Happy Birthday sir, you are on KingsChat Web
Happy Birthday sir, you are a wonder to this generation. Thank you so much for all you do in ministry. A tower of strength & so diligent in duty. Glorious things are spoken of you. The lord God reward your labour of love immensely. #blwcentralchurch #ukzone2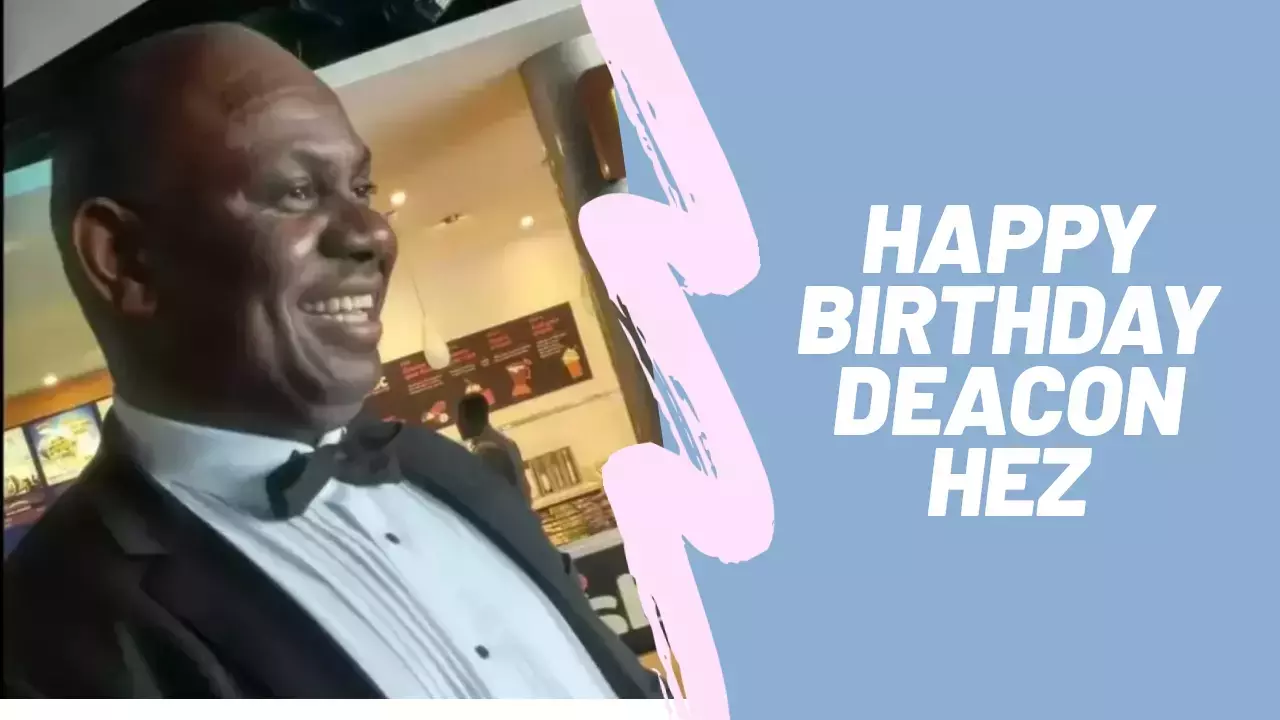 Sis Febra
commented:
Happy Birthday Dcn Hez God bless you and enjoy your new age 😄🎂🎁🎉🎊💥💥
Super Sunday with Pastor Chuks #CESouth #CESouthGroup #CESAZ2
#postCGI #CMDoB #CEAZ #CEJabiChurch2
AND ON THIS JOYFUL NOTE, THE AMC TEENS SUMMER CAMP 2019 CAME TO A BLISSFUL END💥💥💥 See you in 2020👀💃💃💃 #CEAMC
Always have fun at LW WELLINGBOROUGH and the sun is hot #ukzone2 #LWWELLINGBOROUGH
Glorious All Praise Service. #cewarriministrycentre #cewmcagbarhogroup #cechampionsughelli #Allpraiseservice
Happy Birthday to you Happy Birthday to you Happy Birthday Dearest Pastor @pdaisy Happy Birthday to you!!!!!! Hip, Hip, Hip, Hurrrraaaaaayyyyyyyyyyyyyyy!!!!! #cemafoluku2 #Mafolukuisrich #CELZ1ROCKS #Sundayservice #celagoszone1 #pdaisyrocks #pdaisy24
C.E.BERLIN CENTRAL #GHOW #CE GERMANY #WEZ4 VMC Hospital outreach week.
GLOBAL HOSPITAL OUTREACH WEEK UPDATES This global campaign kicked off today with a mega successful outreach by our excited volunteers in #EUZ4 to Charite Virchow Klinicum ; a health care facility located in Berlin, Germany. The patients and health workers received the team with gladness,also many testimonies were recorded including restoration of health to an elderly woman who had been unable to walk! Glory to God. Do follow this superuser for more updates on the exploits of our volunteers as they celebrate the 2019 Global Hospital Outreach Week! #ghow #turnonthelights #vmcorps www.volunteermedicalcorps.org/ghow
GLOBAL HOSPITAL OUTREACH WEEK UPDATES This global campaign kicked off today with a mega successful outreach by our excited volunteers in #EUZ4 to Charite Virchow Klinicum ; a health care facility located in Berlin, Germany. The patients and health workers received the team with gladness,also many testimonies were recorded including restoration of health to an elderly woman who had been unable to walk! Glory to God. Do follow this superuser for more updates on the exploits of our volunteers as they celebrate the 2019 Global Hospital Outreach Week! #ghow #turnonthelights #vmcorps www.volunteermedicalcorps.org/ghow