Affirmation Train: PREVAILING FAITH! ~ PASTOR CHRIS on KingsChat Web
PREVAILING FAITH! ~ PASTOR CHRIS OYAKHILOME. So then faith cometh by hearing, and hearing by the word of God (Romans 10:17). A striking thought to observe in our opening verse is that it tells us how faith comes; it's by hearing, and hearing by the Word of God. Notice it didn't say "faith cometh by having heard the Word"; but by hearing and hearing by the Word of God." The emphasis is on "hearing," that is, the continued bombardment of your spirit with the Word of God. That's what produces prevailing faith, the faith that always works. This reminds me of the testimony of a certain gentleman who's a Lawyer today. He wanted to study law in the University where I was a student at the time, but he wouldn't be admitted. He prayed, and prophecies came, but each time he went for his admission, he got a rebuff. I knew the problem was that he hadn't grown his faith strong enough for it to prevail in that situation. So one evening, when he came to my room, I slotted an audiotape message on faith in the player and instructed him: "Listen to this until faith comes. If faith doesn't come, you're not stepping out of this room!" Then I locked the door, kept the keys in my pocket and went out. At intervals, I'd come and listen at the door to know what was going on. By nighttime, he was declaring God's Word so loudly and boldly that I was sure he was full of faith, so I opened the door and let him out. Early the next morning, he barged into my room while I was still in bed, fell on the floor and began praying like I had never seen him pray before. It was obvious his faith had grown from listening to God's Word the night before. He prayed and shouted until he began to prophesy. What happened? His faith had prevailed. In his spirit he had received his miracle from God! When he was through that morning, he dressed up, went to the admissions office and sure enough, he got his admission. Not only is he a Lawyer today, he's a Magistrate. Praise God! I tell people faith always works! If it didn't work, it wasn't faith. For your faith to prevail all the time, you need to feed on the Word. You need to keep bombarding your spirit with the Word until it literally oozes out of your entire being! That's how to grow prevailing faith; you have to get the Word into your system so much that you can only think, talk and live the Word! #knowledge #alignment #uplifting #champion #vision400 #affirmationtrain #Insight #wisdom #lordship #filled #healingschool #FollowPastorChris #talkingsession #thankyoupastorchris #greatness #atmophereofmiracles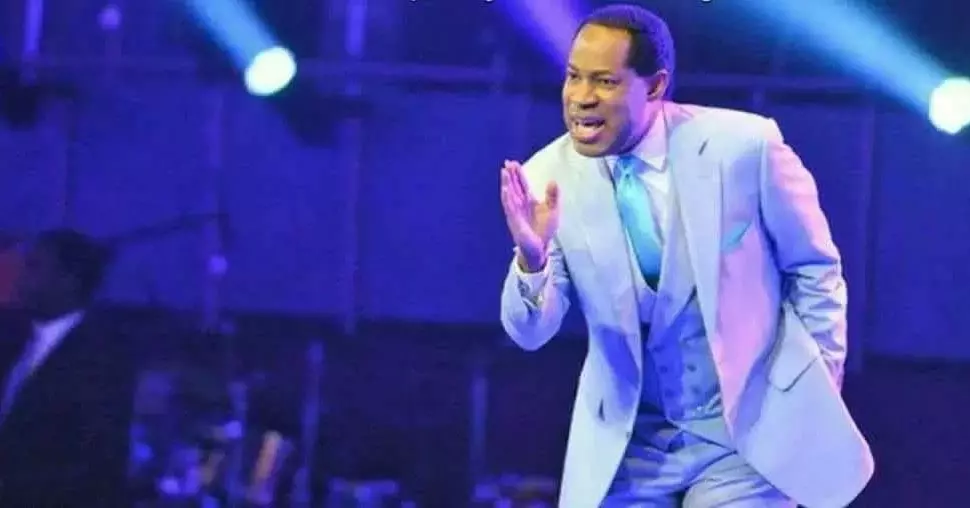 Today we celebrate exceptionalism. Happy birthday pastor sir. Thank you for teaching us the word. I love you sir. #celebratingexceptionalism #ppe0704 #ajegunlegroup
UPCOMING SPECIAL MEETINGS WITH THE ESTEEMED INTERNATIONAL PRESIDENT OF THE HAVEN NATION. It's 24 hours to the commencement of the special meetings tagged "STANDING AS THE LIGHT" holding online across The Haven Nation Zones. Get ready and make sure you are present. Contact your Governor for the login details. #TheHavenNation #StandingAsTheLight
Am ready for Easter special with esteemed pastor Linda Okocha. Glory.
The revelation of Christ in us is essentially the understanding and expression of His character; His life and glory, so whats covid'19?
YOUR LIFE IS THE REAL MESSAGE. http://bit.ly/ZCHRORAPP Being born again, you've been commissioned to preach the Gospel; to take the message of Christ's salvation to your world and beyond. But did you know that much more than the things you say as you witness for Christ, your life is the real message? When people see you, what would be their testimony of you as it pertains to Christ? Your life is the real message. In other words, what you preach and teach must first be evident in your own life. Learn more as you study today's Rhapsody of Realities Devotional. To download and subscribe on the Rhapsody App 3.0 ,kindly click here http://bit.ly/ZCHRORAPP #rhapsody #rhapsodyofrealities #dailydevotional #cephzone3
Prov 12:7 The wicked are overthrown and are no more, But the house of the righteous will stand.
Happy birthday my baby😍 @wisse Glorious things are spoken of you oh city of God! I love you always! #mybestie #minime #globaldayofprayer #perfection #alignment