Tech/Innovation Hub: Conservation of resources is everything on KingsChat Web
Conservation of resources is everything in our world today. Did you know that KingsChat offers you the opportunity to CALL family and friends at no cost? Try it now, call and talk for as long as you wish to on KingsChat!!! IT'S FREE!!! For enquiries kindly contact us via support@joinkingschat.com. App available on the Google play store and Apple app store. #freecallsonkingschat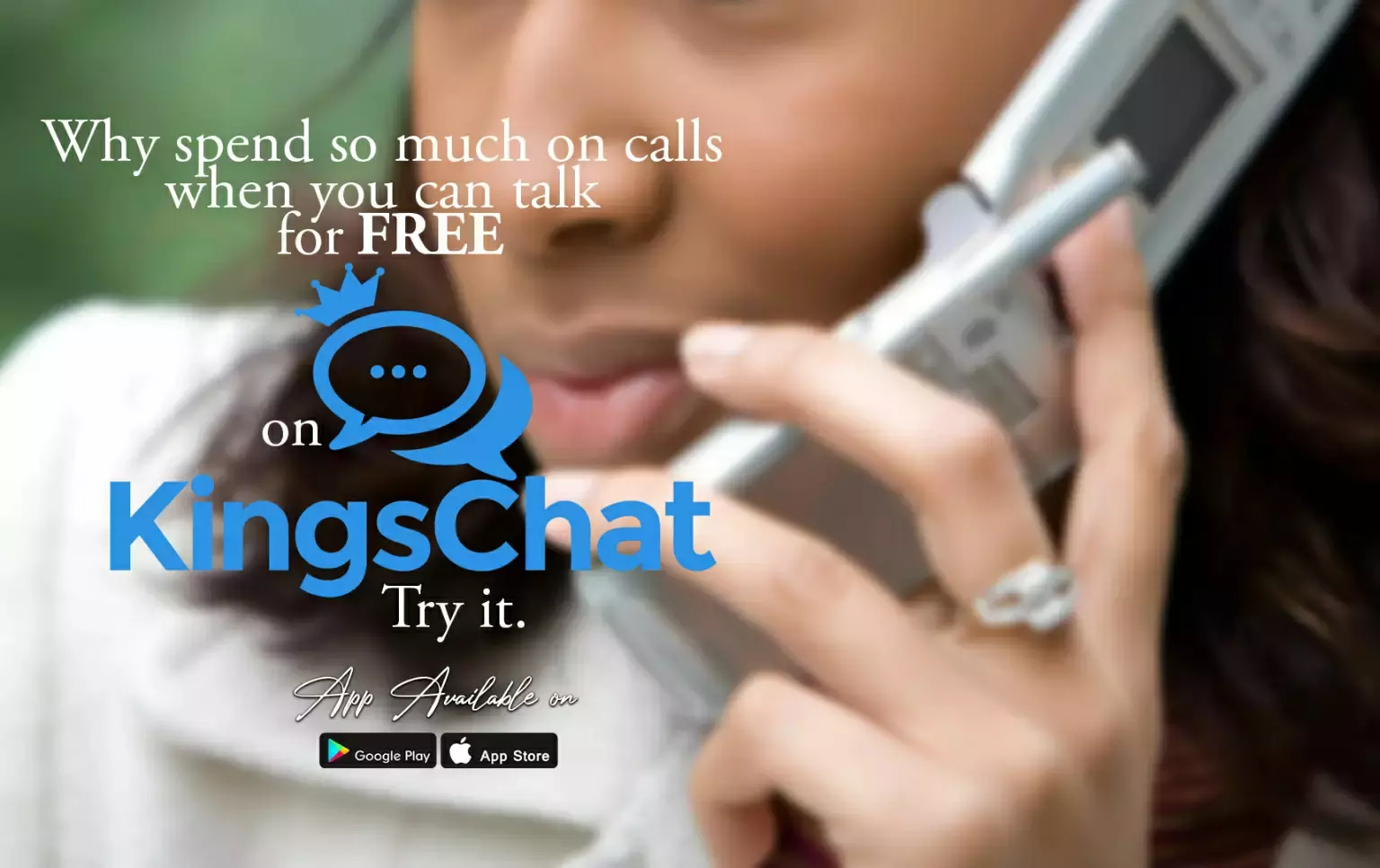 Conservation of resources is everything in our world today. Did you know that KingsChat offers you the opportunity to CALL family and friends at no cost? Try it now, call and talk for as long as you wish to on KingsChat!!! IT'S FREE!!! For enquiries kindly contact us via support@joinkingschat.com. App available on the Google play store and Apple app store. #freecallsonkingschat
https://pcdl.co. I like this teaching. Higher Life.
All Authority has been given 2 me, both in Heaven & on Earth. I will Excercise my Authority, in the NAME of JESUS. I am my own deliverer. That Same Spirit that Raised JESUS from the dead, Lives in me! Abilities or Inabilities R Irrelevant. It's ALL About Authority in Jesus Name
Happy Birthday to my Special Friend and Precious Jewel. Always a delight and ever so willing to go the extra mile. Keep Winning!
#CeAccraGhanaZone #SuperSundayAccra
Glooooorrrry 🙌🙌🙌 Super Sunday is almost here and we are ready and expectant. Don't miss out for anything Praise God #SupersundayAccra #CeAccraGhanazone
‼️I am from the Government of Heaven🇬🇧 ‼️I am from the Government of Heaven🇬🇧 ‼️I am from the Government of Heaven🇬🇧 Enough is Enough!🏴󠁧󠁢󠁳󠁣󠁴󠁿 ‼️Its TIME for me to RISE UP & USE the Authority that I have IN THE NAME OF JESUS ‼️ #WordFest2 #WordatWork #UKZONE2
I have authority in the name of Jesus!!! #wordfest2 #wordatwork
Out of my innermost being flows gushers of living waters that men can drink and swim in and receive the life of God that is in me. I am filled with the Holy Spirit.My Words go forth with power! www.ceclfonline.org. #mymonthofproclamations #myaffirmationsoftruth #myproclamations
Happening LIVE! Pastor Dan Tantua Rhythm & Faith Music Concert. Experience the reverberation of the Rhythm.faith on www.watchAMPM.org