Tonia: Registered and ready with all on KingsChat Web
Registered and ready with all our invitees for Healing Streams Live Healing Services!!!! #healingstreams #healingstreamstv  #livehealingserviceswithpastorchris  #healingtothenations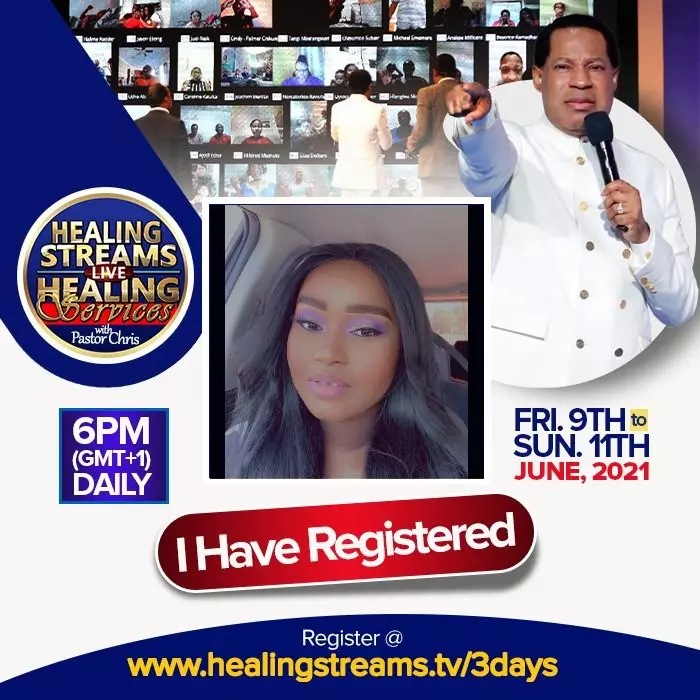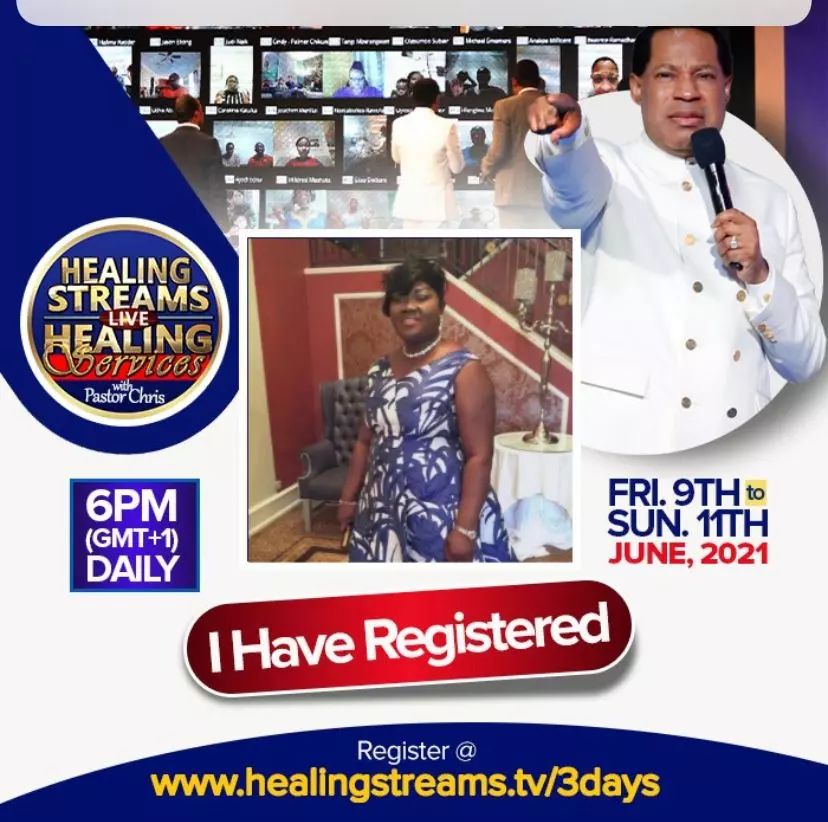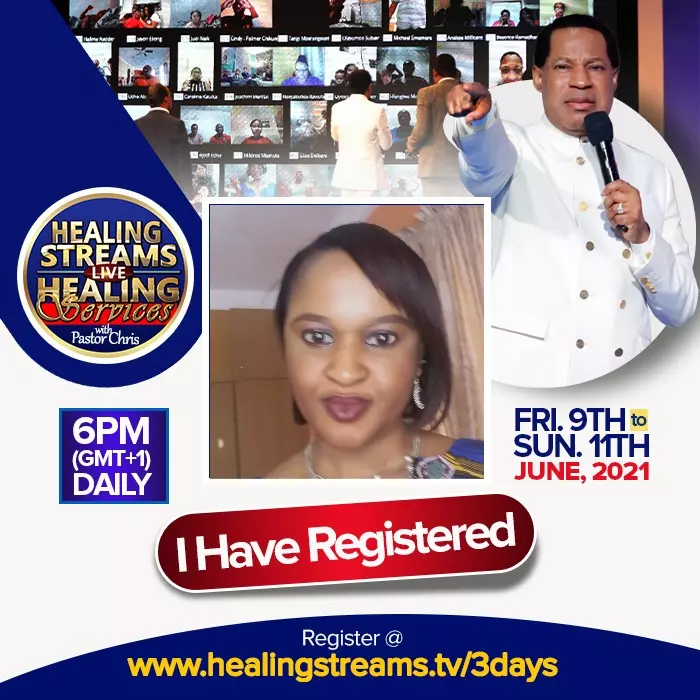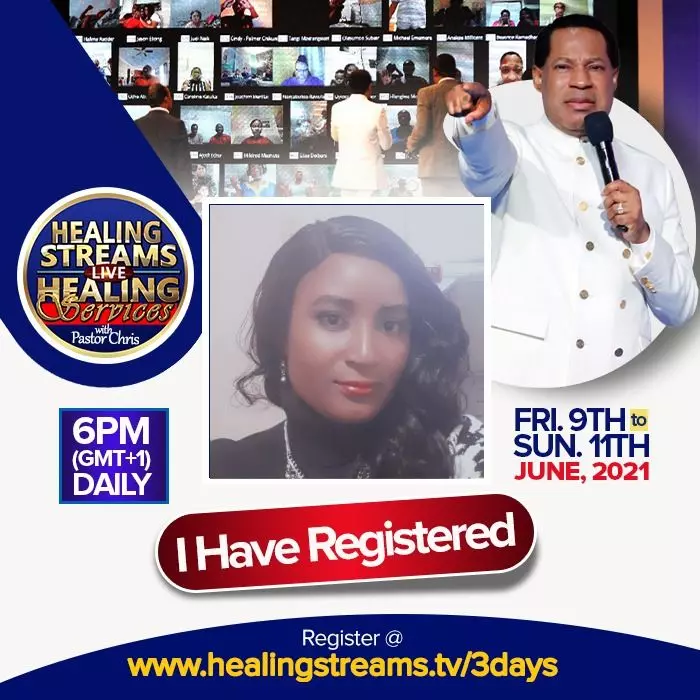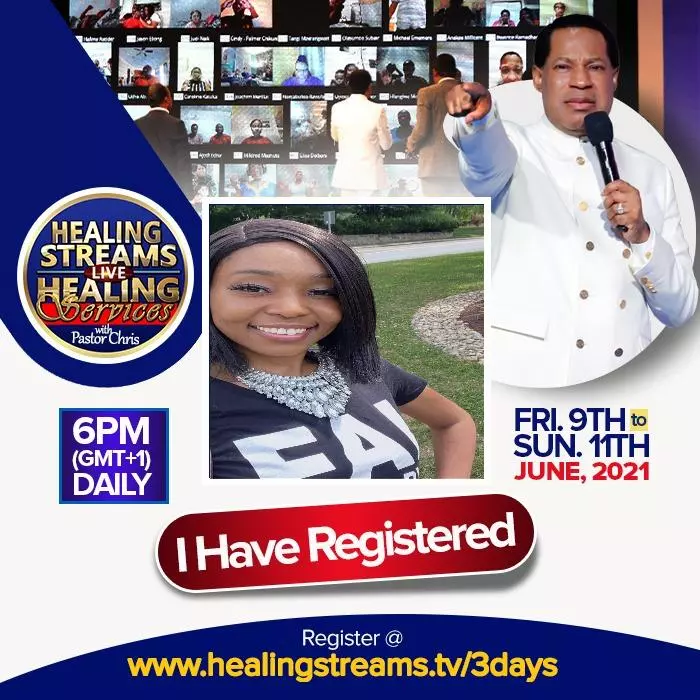 akando
commented:
If you have bank account or Bitcoins wallet, I can teach you how to earn $5000+ with minimum start up amount of $500 just 7DAYS without sending money to me 100%percent legit profit secure, fast widraw with out no delay Ask me how....hity me up on WhatsApp+1 (678) 834-9786 and let's start winning... remember you're not paying any money to me, I only own 10% of your profits recoverd...
💥💥IT'S REACHOUT CANADA 2021!!!💥💥 🇨🇦Praise God! It's ROCAN 2021, and this year we have an exciting competition for you to participate in! It's the Face of Reachout Competition! 🇨🇦To participate, you can join in by following the guidelines in the video! #ROCAN2021 #FACEOFREACHOUT #CECANADA
Get ready for the Healing Streams Live Healing Services with Pastor Chris💃💃💃 Date: 9th -11th July 2021 REGISTER NOW@ http://healingstreams.tv/zone/HSINET #healingstreams #healingstreamstv #livehealingserviceswithpastorchris#healingtothenations #healingstreamsinfluencers
The countdown has started in earnest.. The biggest event from the church to the whole nation. Are you ready??
📝 STUDY YOUR RHAPSODY 📝 🎯 AVAIL YOURSELF OF HIS POWER IN YOU When you come to understand that you have His dominion, His all-encompassing and unlimited authority, you'll never be afraid of Satan, man, or anything. You'd think and talk like David who said, "Yea, though I walk through the valley of the shadow of death, I will fear no evil…" (Psalm 23:4)...... 📌 Read More On Rhapsody App: bit.ly/rhapsodyappdlw 🎯 CONFESSION I'm seated with Christ in the place of power, in a position of authority. I have His dominion—allencompassing and unlimited authority. Fear has no place in me, for the Lord Jesus has given me complete authority over Satan and his cohorts. I've been designed to rule the earth for the glory of God. Hallelujah! #rhapsody #CELZ4
It's going to be 3 days of unending healing, miracles, and blessings. REGISTER NOW@ http://healingstreams.tv/zone/HSINET #healingstreams #healingstreamstv #livehealingserviceswithpastorchris#healingtothenations #healingstreamsinfluencers
It's going to be 3 days of unending healing, miracles, and blessings. REGISTER NOW@ http://healingstreams.tv/zone/HSINET #healingstreams #healingstreamstv #livehealingserviceswithpastorchris#healingtothenations #healingstreamsinfluencers