THE IMPACT OF PASTOR CHRIS IN MY LIFE 💕 Happy Birthday to my Father !!!! Thank You so Much Sir for saying "Yes" to This Vision. Thank You so Much Sir for turning my life around and giving it a meaning. Thank You so Much Sir for all Your teachings which has transformed Me!!! The decision I made since 2013 to follow you, has been the best decision of my Life. I love You so Much Sir!!! Sis Winnifred Monye #Cephzone2 #Offer7 #Dec7 #Pastorchrisgeneration #Pastorchrismyteacher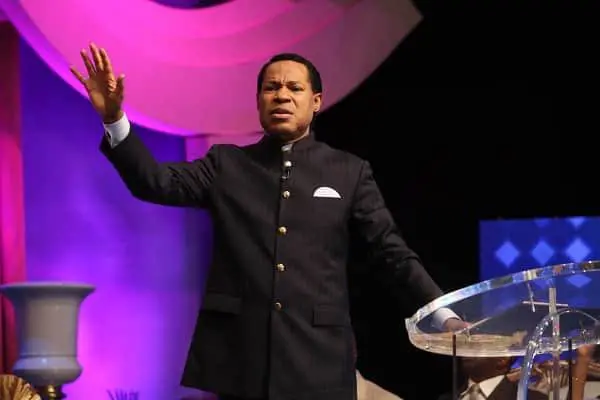 Ada Gift
commented:
Happy birthday pastor
368544
commented:
Happy Birthday my spiritual father
ogolomablessing
commented:
Happy birthday pastor sir more of God's grace to you
💞IT'S A BIG DAY!! 💞IT'S OUR DADDY'S BIRTHDAY! Join us Celebrate 🥳🥳🥳🥳🥳🥳🥳 💥Let's do Something for Pastor👇 🤗🤗 📢📢📢Kindly Speak/leave a word of blessing/Prayer in the comment section for Pastor.🔥🔥🔥🔥🔥🔥 🙏🙏We pray that all Grace abound towards you for greater ministry work. Uncommon utterance is granted you to preach the word boldly. You are protected and kept in safety in Jesus name. Amen. Happy Birthday Pastor Sir!❤ Thank you for all you do for us your children.Thank you for teaching us the word. We shall not depart from it when we grow. God bless you richly Sir. We love you so so much!!😘🥰🥰🥰😍🥳🥳🥳 #offer7 #pastorchris #cecanada #cebramptonwest #loveworldchildrensministry #loveworldkids
🔝🔝🔝🔝Kids @CE Midwest zone Praying for our dear Man of God We love you dearly Sir🖐️🖐️🖐️ #loveworldchildrensministry #Dec7ChildrensCelebration #celebratingourPerfectfather
#offer7 #gracefulladies #loveworldladies #CESAZONE2 #namibia
Happy Birthday my dear man of God
There is No me without you Pastor. Celebrating My Man Of God Gods trillion Gifts in One Man Of God Happy Birthday Daddy I Love You
TODAY WE CELEBRATE OUR LOVING FATHER! We thank you Sir, for your uniqueness and the boldness with which you preach the word. You are a daily reminder of God's undying love for us and we celebrate your impact in our lives. Happy Birthday Pastor Sir. #offer7 #ilovepastorchris
Happy Birthday to my Father !!!! Thank You so Much Sir for saying "Yes" to This Vision. Thank You so Much Sir for turning my life around and giving it a meaning. I love You so Much Sir!!!
Happy birthday Dear Daddy! Thank you so much Sir for being God's voice to the world and standing up in defence of the truth amidst lies and falsehood. Thank you so much Sir for impacting my life and for giving me direction. I love you dearly Sir💖🤗
There is No me without you Pastor Celebrating My Man Of God. Happy Birthday Daddy I Love You
I love the way you love us Pastor Sir! What can we say What can we do But to love you back Happy Birthday Sir! #Offer7 #Dec7