St.Patrick: Preparing my heart to serve on KingsChat Web
Preparing my heart to serve The Lord! #loveworldmiltonkeynes #UKZONE2 #8dom #20218daysofmeditationpcdl #pcdl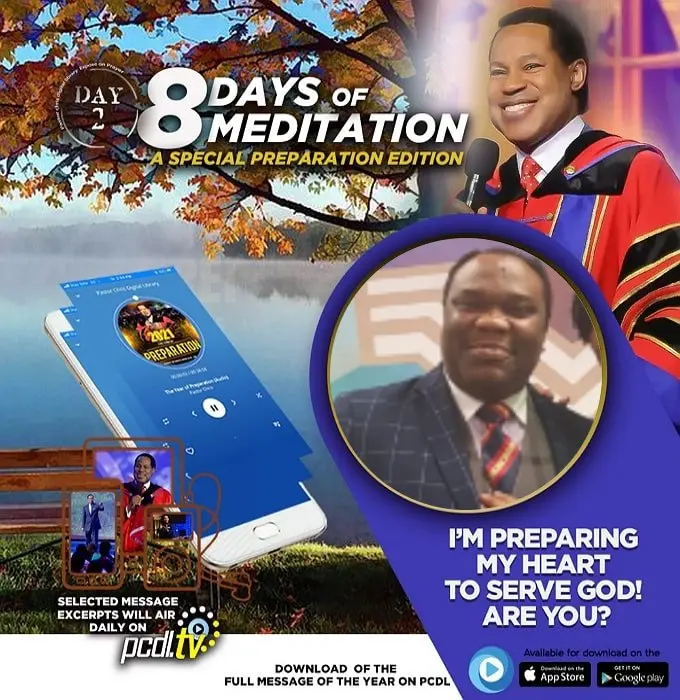 Banega olmstead
commented:
There has never been another you. With no effort on your part you were born to be something very special and set apart. Start you year productively stay invested
Check out my inspiring post on Yookos!
He gives seed to the sower and turns that seed into bread...
Preparation in progress. Glory to God. I am so Grateful to God for the Man of God who teaches us the word.
Making serious preparation,are you ?
DAY 3 OF 8 DAYS OF MEDITATION (A SPECIAL PREPARATION EDITION) 🎊🌟💥 Watch today's video - MAKE PREPARATION FOR THE HOUSE OF GOD using https://pastorchrisdigitallibrary.org/8dom/lwghanazonea Spend some time to make confessions and proclamations Remember to create an avatar and post on Kingschat timeline using the hashtags #8DOM #8DaysofMeditation2021 #2021YearofPreparationnowonPCDL #blwghanazonea #blwcampusministryrocks
SHOWING NOW : HEALING TO THE NATIONS Every sickness bows to the all powerful Name of Jesus! Join Pastor Valentín and Pastor Maria as they share their captivating testimonies from the Healing School. 🧑🏾‍💻: Watch Loveworld UK on ⁣⁣⁣ 📲: LIVETV Mobile App 💻: www.loveworlduk.org/watch-live⁣⁣⁣ 📱: Loveworld UK 3.0 Mobile App⁣⁣⁣ ⁣⁣⁣ To Partner/Contact us⁣⁣⁣ Call: +442075115830⁣⁣⁣ Email: sponsors@loveworlduk.org; info@loveworlduk.org