Affirmation Train: #TALKINGSESSION 31ST JULY. KINDLY SAY on KingsChat Web
#TALKINGSESSION 31ST JULY. KINDLY SAY THESE WORDS OUT LOUD. Dear Father, I thank You for Your grace that has brought salvation to my spirit. With my mouth, I keep on proclaiming that all the blessings of salvation—health, prosperity, safety, wellness, and wholeness—consummated by the death, burial, and resurrection of Jesus Christ, are my present-hour possessions and vital realities of my daily existence. I know who I am. As Jesus is, so am I in this world. I function by the same principles of faith by which You made the heavens and the earth! Today, by my confessions of faith, I am framing my world and causing the circumstances of my life to be in sync with Your perfect will for me, in Jesus' Name. Amen! • Keep saying it, publish it everywhere; noise it abroad! In Christ, we've got something to shout about. Let's flood the airwaves, internet and print media with the reality of Christ. Speak in other tongues now. ~ Pastor Chris Oyakhilome. #july #thanksgiving #prearrange #greatness #success #excellence #prosperous #salvation #sticktotheword #worldevangelismconference #glory #talkingsessions #affirmationtrain #lights #illumination #wonders #signs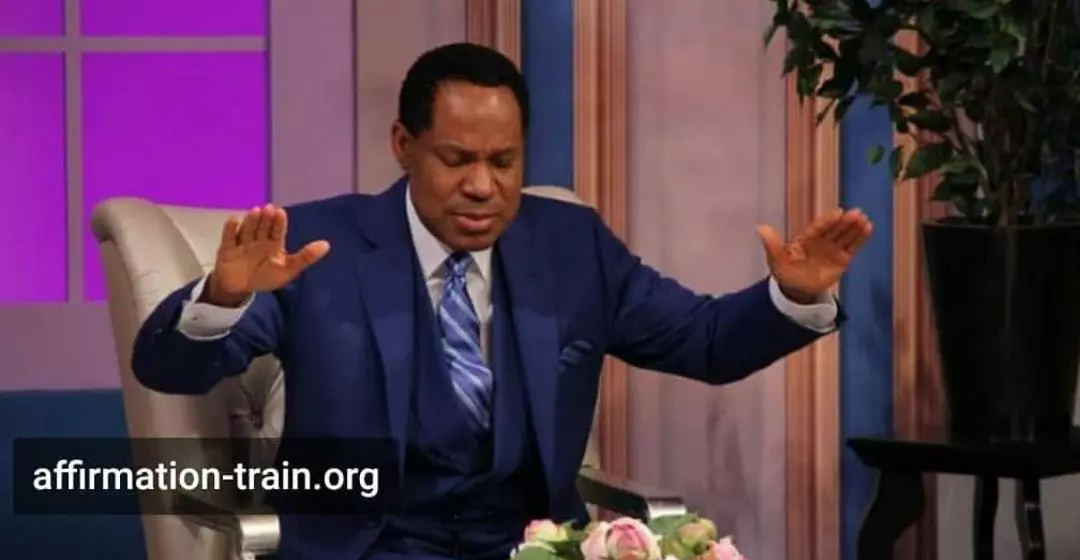 Happy birthday Pastor sir, it's an honor to celebrate someone so special! Thank you so much sir for your ardent and most appreciated commitment and partnership towards our goals and projects in LTM, God would grant us insight to better ways to say thank you Sir! #phenomcaptain
Happy birthday dear Esteemed Pst Ameachi ....thank you for being an inspiration with you results and your quiet demeanour and using the grace to produce great results for our Nation and the kingdom of God . You will do much more . I love you
Thank you Lord for a beautiful month of thanksgiving... Words are not enough to praise your name. #cemontreal #cecanada #cestlaurent #QuebecZone
Happy birthday to our esteemed deacon Edema sir. Thank you sir for being a huge blessing to us. Enjoy your season of a 1000 times greater. I love you sir.
#TALKINGSESSION 31ST JULY. KINDLY SAY THESE WORDS OUT LOUD. Dear Father, I thank You for Your grace that has brought salvation to my spirit. With my mouth, I keep on proclaiming that all the blessings of salvation—health, prosperity, safety, wellness, and wholeness—consummated by the death, burial, and resurrection of Jesus Christ, are my present-hour possessions and vital realities of my daily existence. I know who I am. As Jesus is, so am I in this world. I function by the same principles of faith by which You made the heavens and the earth! Today, by my confessions of faith, I am framing my world and causing the circumstances of my life to be in sync with Your perfect will for me, in Jesus' Name. Amen! • Keep saying it, publish it everywhere; noise it abroad! In Christ, we've got something to shout about. Let's flood the airwaves, internet and print media with the reality of Christ. Speak in other tongues now. ~ Pastor Chris Oyakhilome. #july #thanksgiving #prearrange #greatness #success #excellence #prosperous #salvation #sticktotheword #worldevangelismconference #glory #talkingsessions #affirmationtrain #lights #illumination #wonders #signs
Happy birthday to my esteemed zonal director Pastor Amaechi Udeaku, The phenomenal captain, a kingdom financer A pastor that carries so much grace I love ❤️ you sir... Bravo!!! #happybirthdaysir #cephzone1 #cerumuagholu #teampeeay #peeay731
Happy birthday to my phenomenal pastor thank you sir for your teaching love and care thank God for the opportunity to have to hear from you as my boss, zonal pastor and group pastor Sir you are a bundle of success the anointing of God spirit is upon every member of your family.
BE A PART OF IT!!! It's the much-awaited Healing School Summer Session 2019 with Pastor Chris Register yourself or loved one in need of healing: @ https://ethsch.org/OJ Partner with us today @ https://ethsch.org/Ji Pray with us or share your testimonies @ https://ethsch.org/QP
BE A PART OF IT!!! It's the much-awaited Healing School Summer Session 2019 with Pastor Chris Register yourself or loved one in need of healing: @ https://ethsch.org/OJ Partner with us today @ https://ethsch.org/Ji Pray with us or share your testimonies @ https://ethsch.org/QP