Pastor Francis: Day off today. ADOB on on KingsChat Web
Day off today. ADOB on my mind. Just leaving Hatfield Town Centre after distributing ADOB fliers and November ROR. #ADOBWITHPASTORTONY #ADOBONLINE #UKZONE2 #LoveworldHatfield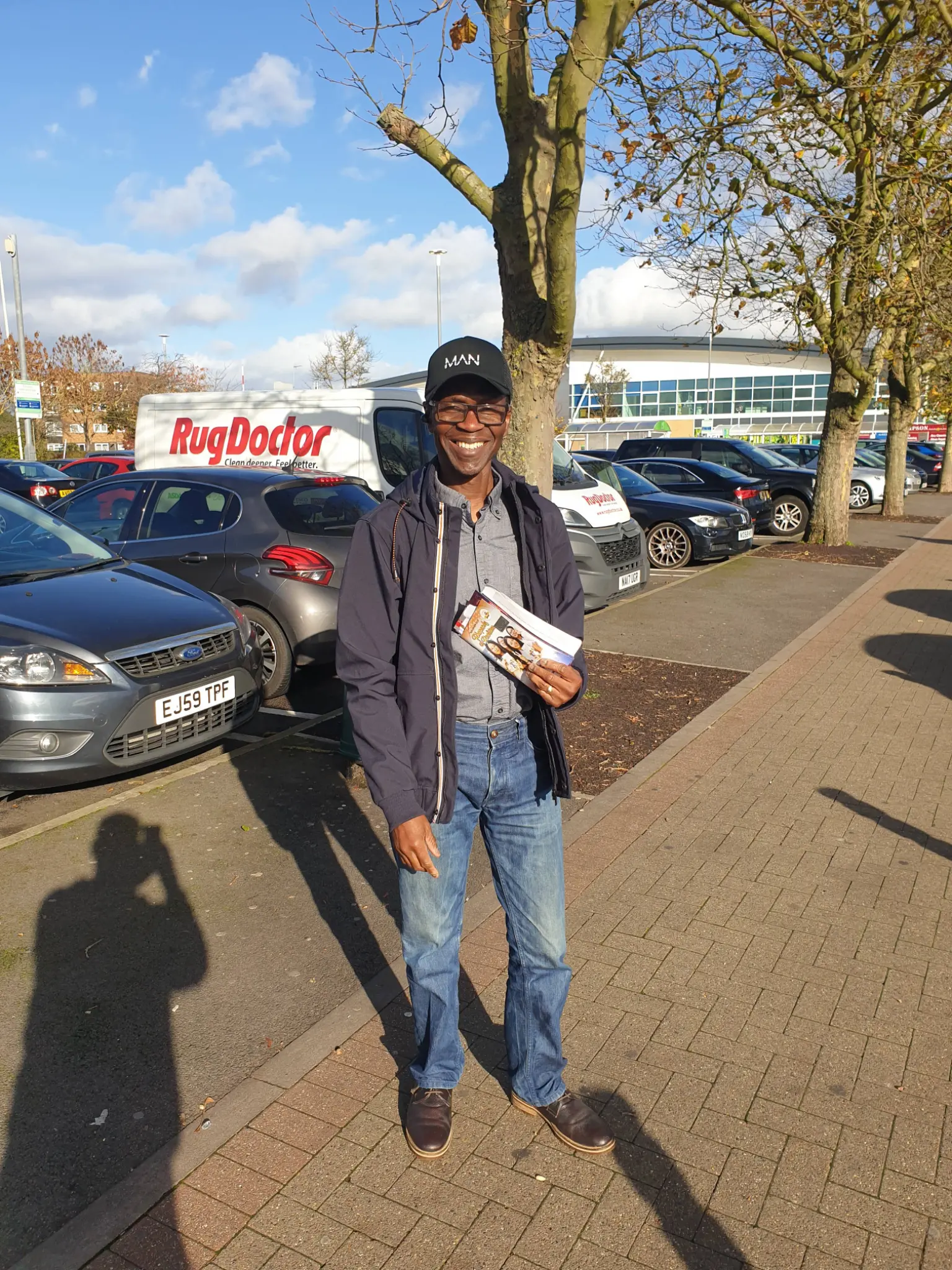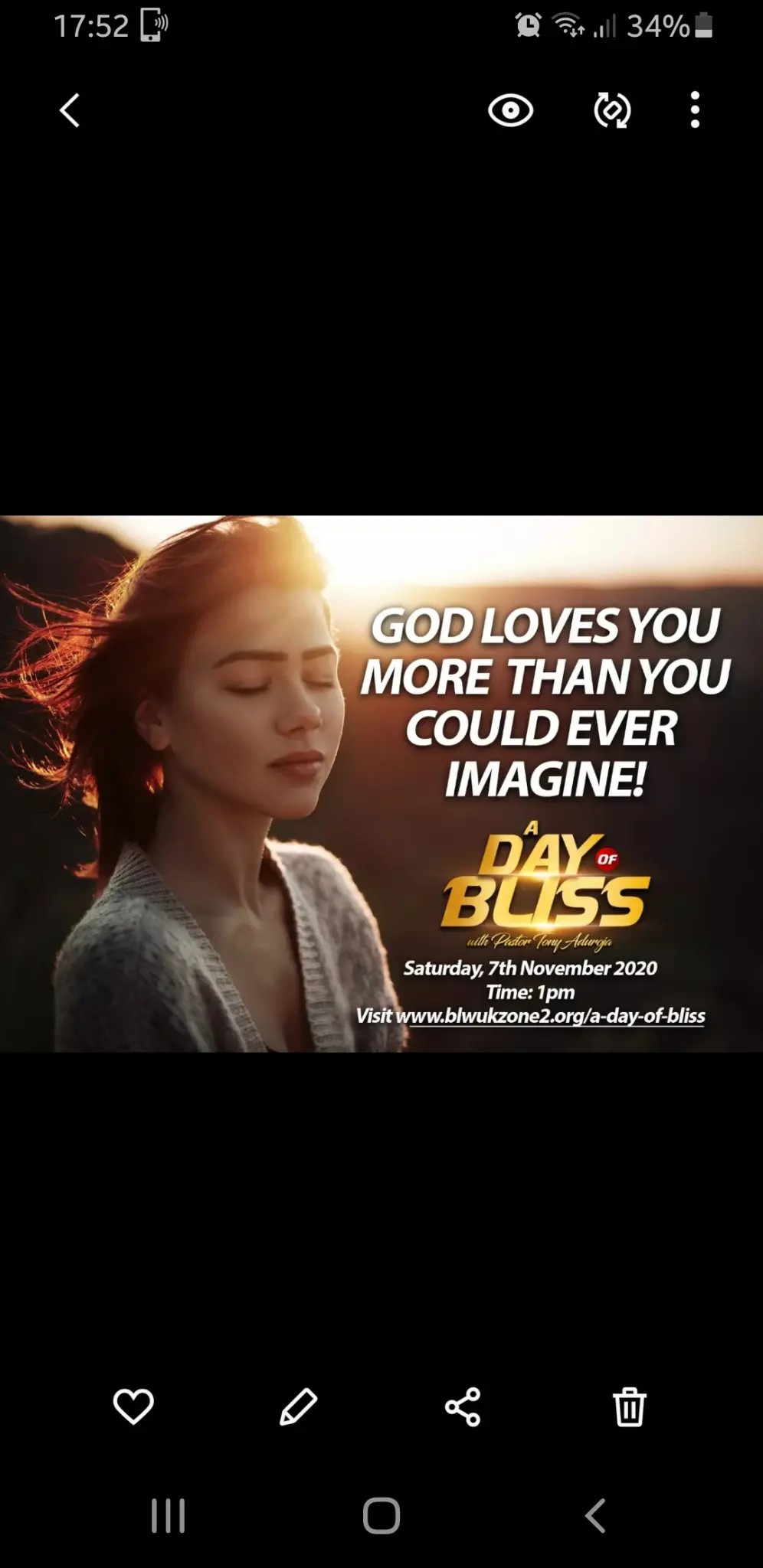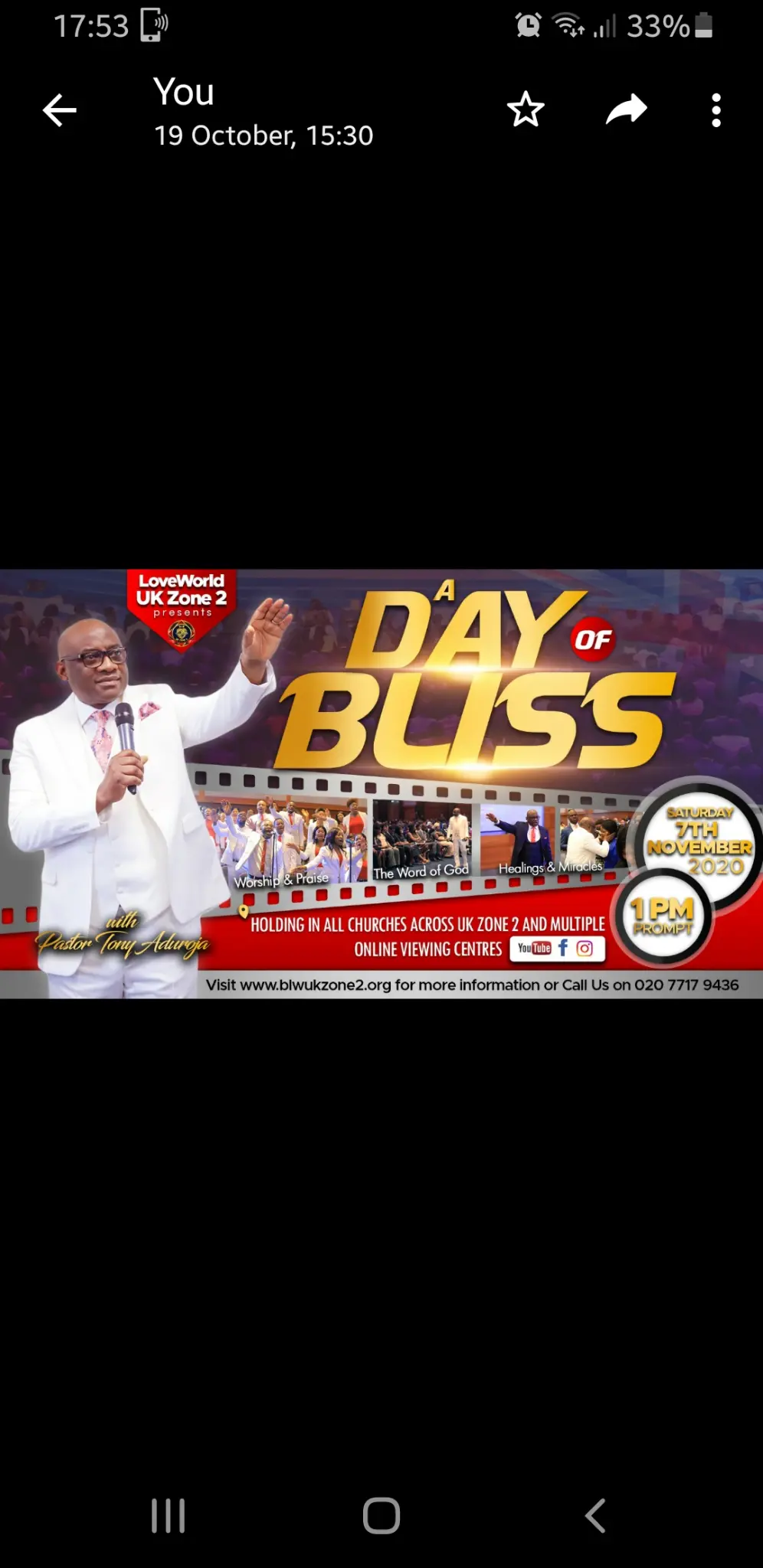 Jacqueline sara
commented:
Hi Greetings! My name is Jacqueline sara I'm from turkey live in united states.Your smartphone can replace office work don't waste the technology. I can teach you for free how it can earn you extra income independent looking forward to work with you i will like to share with you more information about me that will help us to start .You can withdraw from Paypal to your bank account. If you ... Thanks for taking the time to look at my property. ... If you want to know more about how this deal can work please get back to me thanks.
Home cooked meal #jollofRice #NigerianFood. Cred: jojofine. #JollofRice #Homecookedmeal #Food #Foodies #Taste #Tastebuds #Food&Travel
#HSCEottawa #CEottawa #CEcanada
YOU ARE FINISHING IN A BLAZE OF GLORY! The Grace is sufficient! The resources are available!! The time to Finish Strong with your Partnership is now!!! Join us in transforming many more lives through Television! #LTM #FinishStrong #IPPC2020
#HSCEottawa #CEottawa #CEcanada
When your 5 year old keeps getting tall, you know it is because of the Word they are hearing. Gather your kids this Saturday to hear the Word!!! #ADOB #UKZONE2 #Tooting
COUNT UP TO INTERNATIONAL PASTORS AND PARTNERS CONFERENCE 2020. 💃💃💃💃 14 DAYS TO GO!! Get ready for another inspiring time with our Man of God. Holding at the Loveworld Crusade Grounds Asese. From Monday 16th to Sunday 22nd November 2020. Be there!!!!!!!!
Picture highlights of CE Ijebu Ode Loveworld Ladies Network prayer Outreach:
GRACE! GRACE!! GRACE!!!💃💃💃💃💃💃💃 Wow! Guess what? It's RECREATING YOUR WORLD YOUTH CONFERENCE with our Esteemed Ministry Centre Director, Evang. Dr. Eddy Owase Date: 6th of November 2020 @ KFT place by 10am Loud it everywhere, tell everyone👨‍👩‍👧‍👧👩‍👩‍👧‍👦, your members, neighbors and friends📞 it's another opportunity to move in wisdom, knowledge and skill. We are christianizing and painting warri and the hearts of our youth with the gospel of our Lord Jesus Christ which is the true medium to recreate our world✨✨ 💣💣 You surely don't want to miss this😏😏..💃💃💃✨✨✨✨✨ #ministrycentrewarri
IF YOU WERE AT SERVICE YESTERDAY, YOU CAN'T BUT RETURN WITH THE HEAD OF GOLIATH ~ MOTIVATION MONDAY PODCAST BRINGS A REMINDER ▪︎ Prosperity is established in this Country ▪︎ Peace reigns in our streets and there is joy and singing and rejoicing ▪︎Yes! by the power of God's Spirit, with the gospel and us not relenting with our spread with the gospel, righteousness reigns in this nation. Glory! It's Our Month Of Praise!! #CELVZ #MotivationMondayPodcast #TheMonthOfPraise #TheYearOfPerfection
And the man of God under the powerful prophetic Ministration of the Spirit began to prepare the brethren for 2021. "Have a planting session of the word into your life by speaking. Have a deliberate specific time of sowing the word. Speak the word. Isaiah 60:1-2. Mark 11:21-23. #CelebratingPaterNoster #PttOurAdvantage #PttOurRabbi #PttTheLight #YesSir!