SONS OF MINISTRY: PREPARING FOR THE FIRST FLIGHT on KingsChat Web
PREPARING FOR THE FIRST FLIGHT Are you ready for the first flight? During today's insightful session of 'Your Loveworld', our Man of God Pastor Chris emphasised the importance of praying and preparing for the rapture of the Church. Matthew 24:20 KJV says; "But pray ye that your flight be not in the winter, neither on the sabbath day". Therefore be vigilant, stay ready and ensure you take the first flight home! #SONSOFMINISTRY #MONTHOFKNOWLEDGE #PERFECTION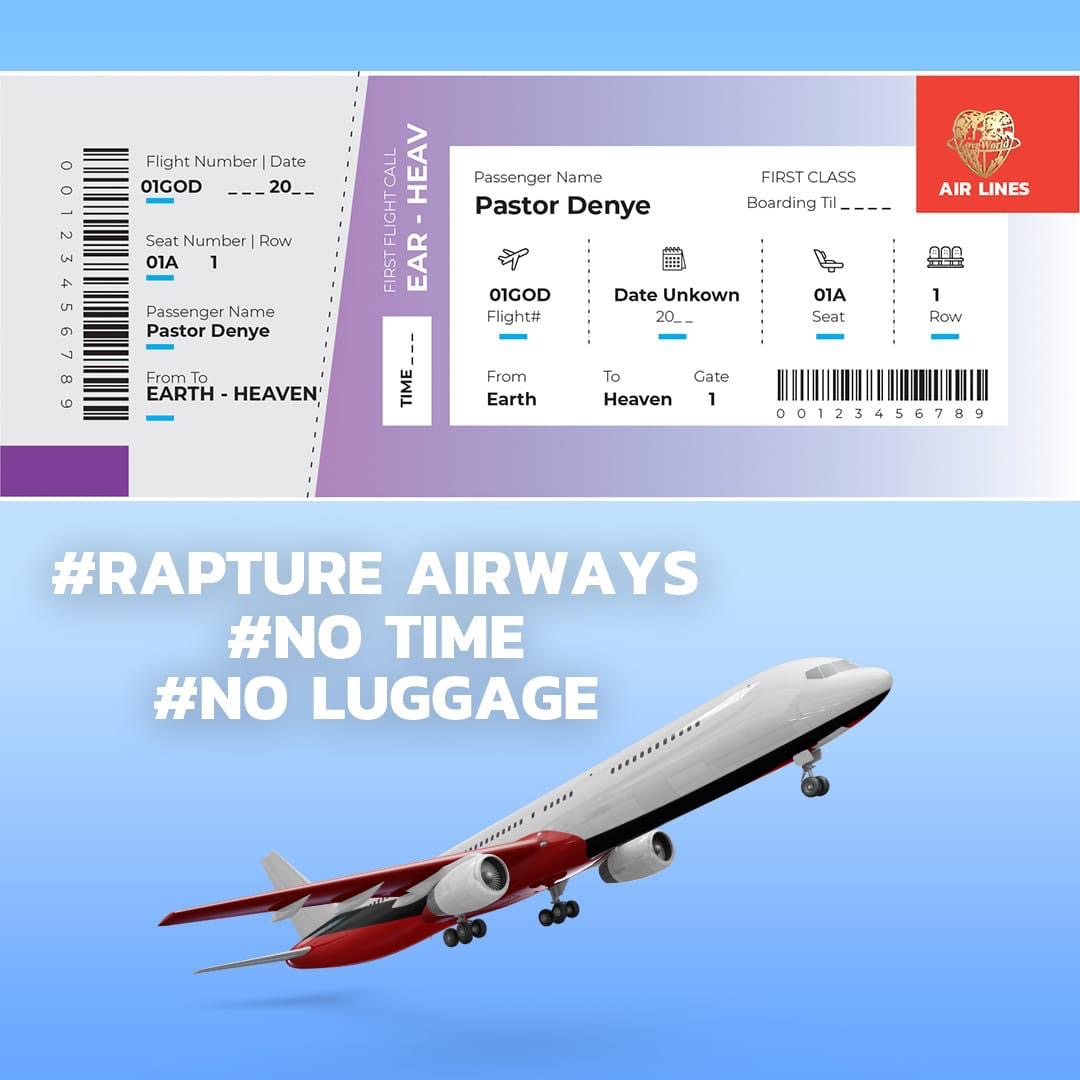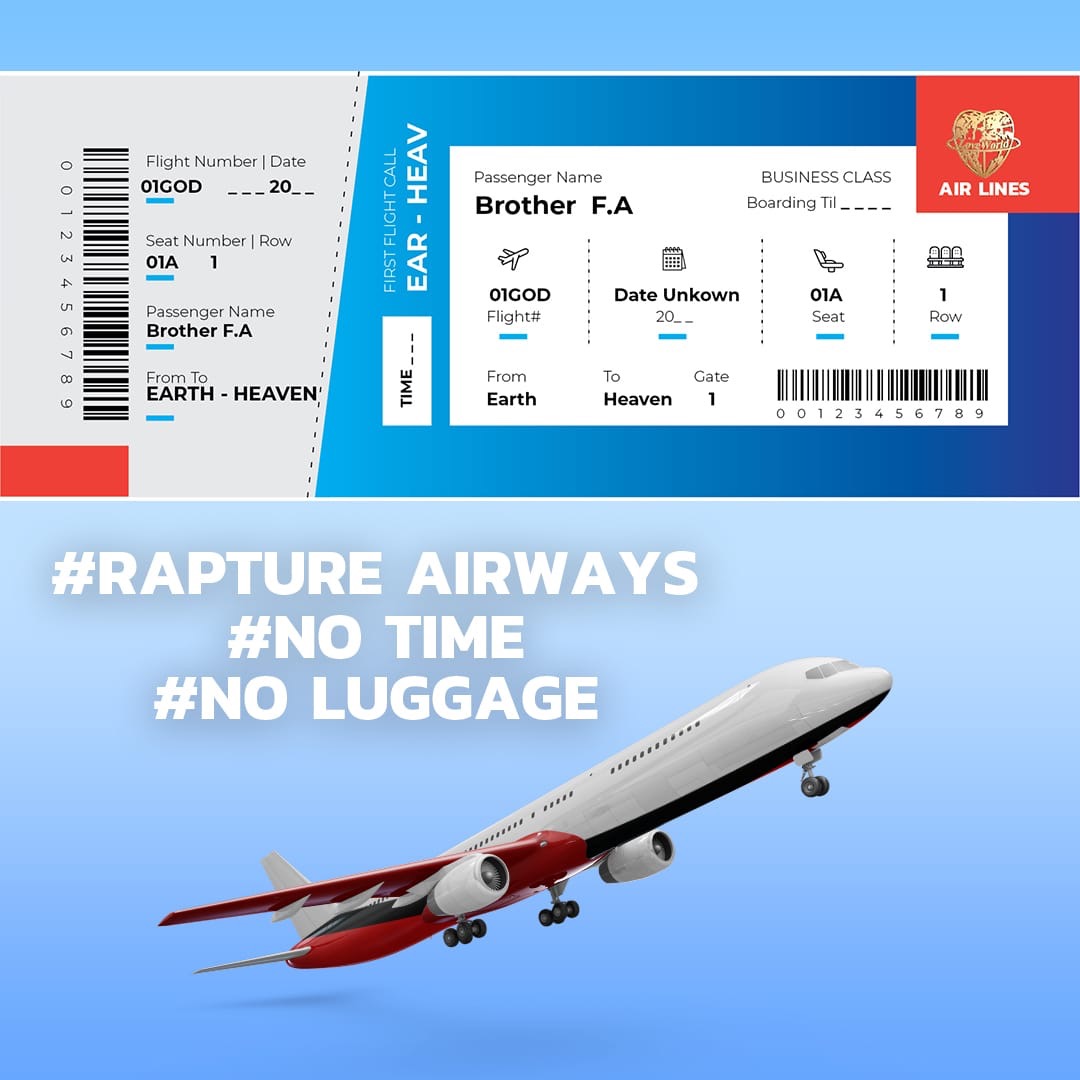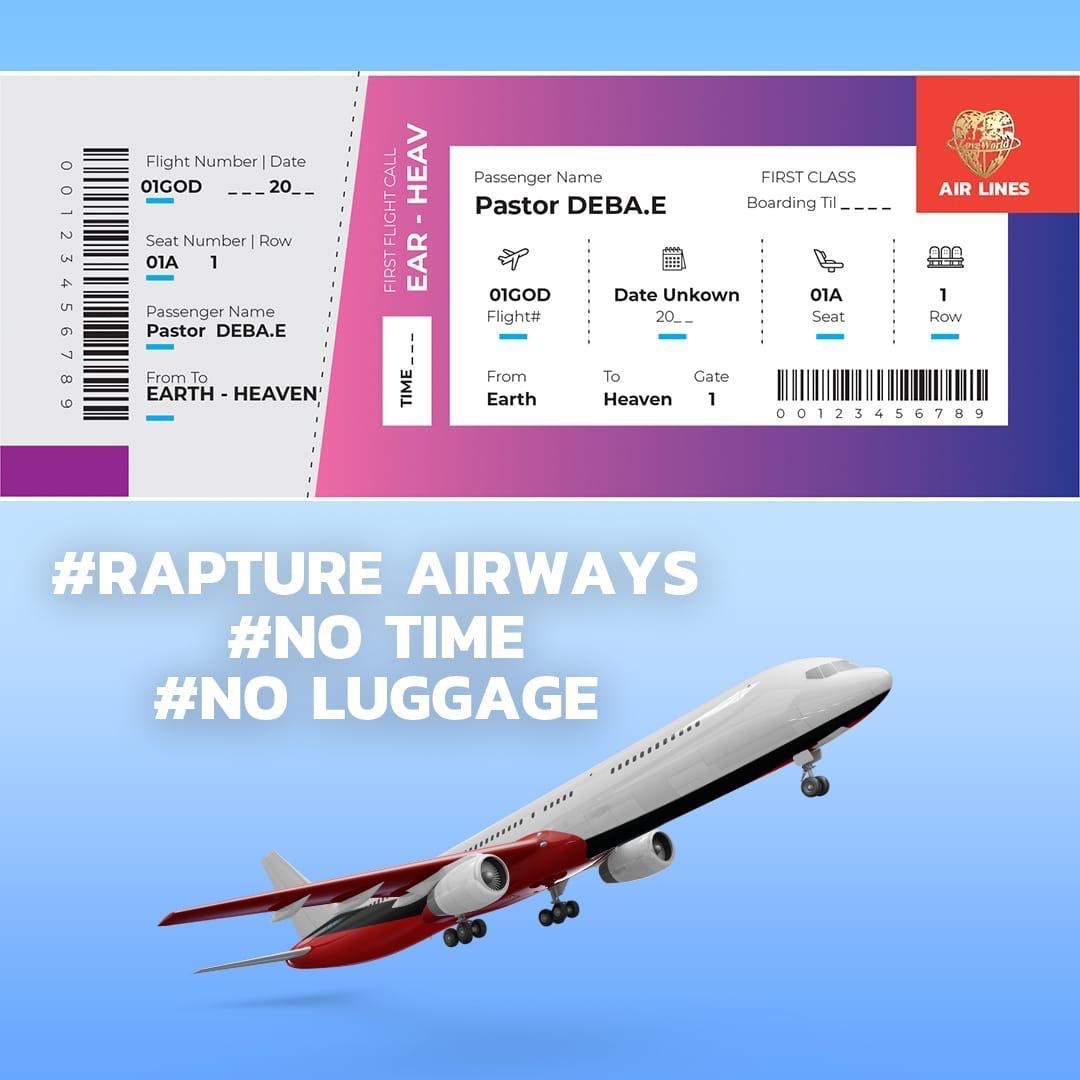 Happy Birthday dearest Sinach. I love and celebrate you. God bless you 🎤
Happy birthday dear Pastor Nanna. Thank for all you do in the ministry and your steady and consistent participation in the vision of our dear Man of God. Thank you for you service in so many areas. It is a glorious year for you. God bless you.
Happy birthday dear Pastor Lisa. Graceful, calm, always thoughtful and helpful. Thank you for your inspiring works of faith and commitment to the propagation of the Gospel. This season is marked with abundant grace and renewed blessings. I love you  
Why are you planning to get on the 2nd flight, when you can be on the First! Don't Miss The Rapture of the church for anything in this world. #PastorChris #EWCAVZ5 #Thisisit
Happy 6th birthday beautiful, sweet and loving Sasha and Lucia. You are children of destiny and the Lord watches over you. Keep growing in the nurture and admonition of the Lord. I love you.  
Happy birthday Pastor Kingsley. Thank you for your outstanding dedication and invaluable contributions to our work in the Healing School. May the Lord continually reward all your labour of love. God bless you.
Happy birthday Sister Anita. Thank you for your exemplary service in the Healing School and FALF department. Keep basking in God's goodness. God bless you.   
ANOTHER INSIGHTFUL SESSION! A virus doesn't exist in nature, so where has the Corona Virus originated from? Anything that doesn't exist in nature is man-made says Pst Chris. If you missed today's session, kindly catch the replay on the Loveworld TV Networks. #CEBarkingUKZ4
Happy birthday dearest Pastor Rebecca. Thank you for being such a warm and caring person to me , my family and indeed everyone around you. Thanks for your fervency and inspiring commitment in the ministry all these years. It's a victorious year for you. I love you so dearly.