Akinyemi kehinde: *THE VIDEO OF THE WEEK* on KingsChat Web
*THE VIDEO OF THE WEEK* www.enterthehealingschool.org/v/HSSMI Watch the inspiring testimony of Joan Wessels from South Africa who was miraculously healed of a Spinal Cord Injury. Gob bless you #Videooftheweek #Inspiringtestimonies #hsinfluencers #healingtothenations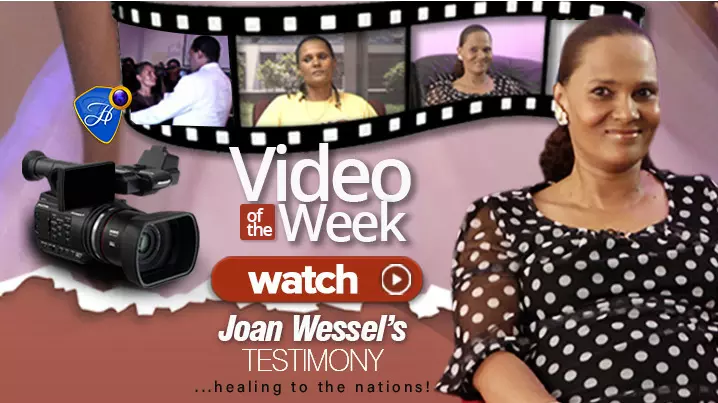 We Give No Room For Bitterness. There Is No Evil In Or Near Our Dwelling.
#MyLMAMmyMinistry #ProudlyLMAM #IBELIEVEintheLMAM
We are assuredly getting there to celebrate our dearest mother, mentor,our prophet and our very own Group Pastor Sue! #HBDPstSue #CESAZone2 #CEKemptonParkGroup #CEKemptonPark
Knowing Jesus is Knowing "what Life is" and "what Life is all about." #THESPIRITWORD #IT'SYOURMOVE #MAKEYOURMOVE
WE HAVE NO OTHER AGENDA. I AM NOW! OH SEE! NOW IN CHRIST...!
*THE VIDEO OF THE WEEK* www.enterthehealingschool.org/v/HSSMI Watch the inspiring testimony of Joan Wessels from South Africa who was miraculously healed of a Spinal Cord Injury. Gob bless you #Videooftheweek #Inspiringtestimonies #hsinfluencers #healingtothenations
HBD dear Pst Abigail, blessed & highly favoured of God, I join the host of heaven to celebrate you in this month of recovery. Your life is from glory to glory and of your supernatural achievements, there shall be no end. Thanks for all you do in ministry. I love you dearly.