BREAKING NEWS! THIS MONTH OF MARCH IS THE MONTH OF KNOWLEDGE! - Exodus 31:1-6 "7" is the symbol of completion, it is the number of PERFECTION. God filled Bezaleel with '3' of the 7 Spirits of God... Wisdom, Understanding and Knowledge. Isaiah 11:1-3 Before the Messiah came, nobody had the complete 7 Spirits of God. In the Old Testament, the Spirit of God would come upon a man in parts to do mighty works. Daniel 12:1-4 The Spirit of knowledge is one of the 7 Spirits of God. There will be a manifestation, a working of the SPIRIT OF KNOWLEDGE in this month of March. It will cause knowledge to be increased. Make up your mind you want to learn something new this month. The Spirit of God will cause knowledge to come to you this month. Open your spirit to knowledge. Proverbs 8:10, 14 Wise men lay up knowledge. Proverbs 18:15, 19:2 This is knowledge that can be applied for life, that can make you make life long progress. Proverbs 24:3-5 AMP You can build your life, family, business by wisdom and have it established by understanding. By knowledge you can enrich your life. Make up your mind to ACQUIRE KNOWLEDGE - Learn something new this month. 2 Peter 1:5, Colosians 3:10 There are '3' kinds of knowledge that we are introduced to - Gnosis, Ginosko and Epignosis. Epignosis - The knowledge that relates with that which is known. This is the type of knowledge in 2 Peter 1:2. If you want more grace in your life, you want more peace manifested in your life, it is not by prayer and fasting... You can have it multiplied by the knowledge of God and of Jesus our Lord. Go for the Word, expand your knowledge, learn something new and by the end of the month you should be able to say, 'I learnt this in the month of March'.  #March2020  #TheMonthofKnowledge #NNEZ1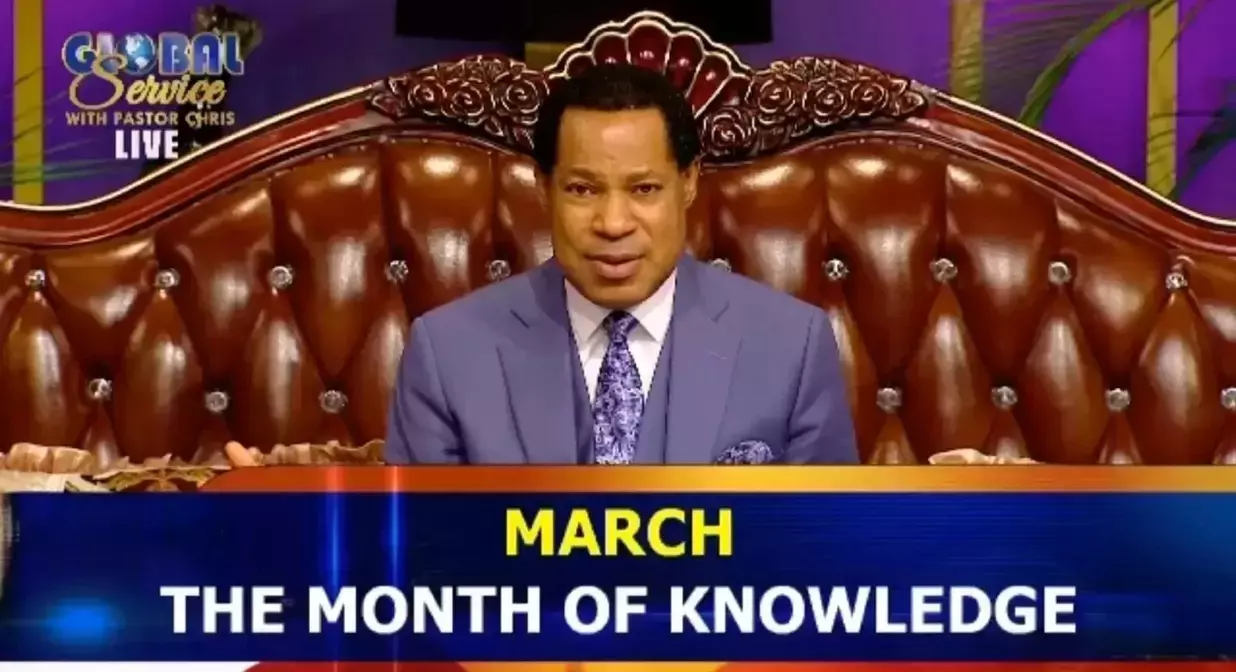 March, The Month of Knowledge.
Yes i walk in the light of it! It's my month of Knowledge
It's NEW, It's COLORFUL, It's EDUCATIVE and BEAUTIFUL. It's LOVETOONS - PASTOR CHRIS TEACHING KIDS. Get your copies Today! !!
Happy Wedding Anniversary Esteemed Bro Israel and Sis Grace Nweke. Thank you so much for investing so much in the youth ministry. We declare that your barns is filled with plenty. God bless you so dearly sir/ma
A Wise man is stronger than a strong man #Knowledge #Marchthemonthofknowledge #blwunn #blwcampusministryrocks #blwzoneb
Congratulations - it's your Month of Knowledge! 🙌🏾🙌🏾
GLOBAL COMMUNION SERVICE WITH PASTOR CHRIS, MARCH 2020 Live Participation from the Boundless Grace Church #cephzone1 #globalcommunionservice
Welcome to March! The month of knowledge ✌
The Month of March is the Month of Knowledge Exodus31:1-5, Isaiah11:1-3, Daniel12:1-4, Prov8:10, Prov10:14, Prov18:15, Prov19:2, Prov24:3-5(AMP) 2peter1:5 Everyone that has the Holy Ghost has received all of the 7 Spirits of God. In this Month there's going to be a manifestation, working and operation of the spirit of knowledge, He is going to cause knowledge to be increased, He's going to cause knowledge to come to you. Open yourself for new knowledge. This month give attention to knowledge. This knowledge can be applied for life, it will cause you to make progress in life. #Marchcommunionservice #Cephzone2 #Monthofknowledge